Filling in safety performance history form is simple. Our team designed our software to make it user-friendly and uncomplicated and allow you to prepare any PDF online. Here are a couple steps that you need to stick to:
Step 1: At first, click the orange "Get form now" button.
Step 2: The file editing page is now open. Include information or enhance current information.
If you want to complete the form, type in the details the application will ask you to for each of the following sections: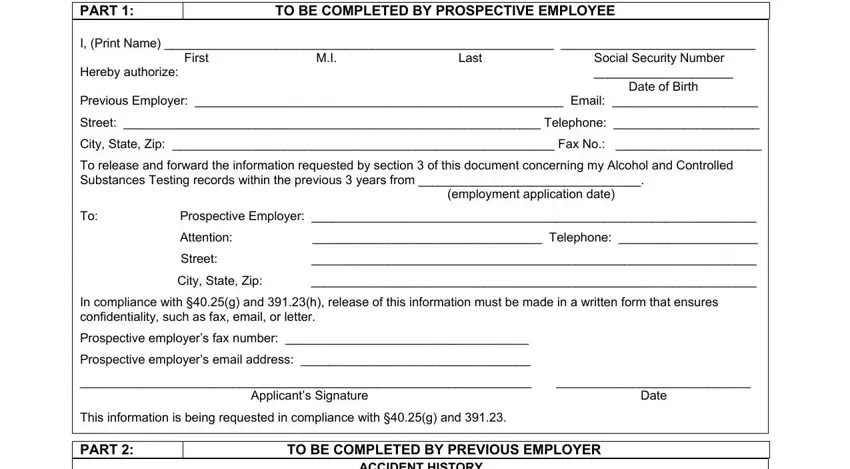 Enter the appropriate information in the space The applicant named above was, ACCIDENT HISTORY, Employed as from my to my, Did heshe drive motor vehicle for, Reason for leaving your employ, ACCIDENTS Complete the following, Date, Injuries Fatalities Hazmat Spill, Location, Please provide information, and Any other remarks.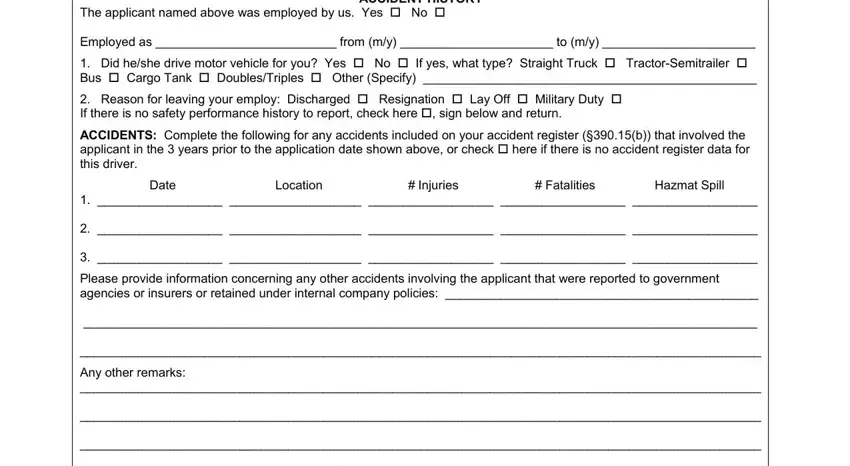 The program will request information to instantly fill up the area Signature, and Title Date.

You will have to indicate the rights and obligations of every party in box If driver was not subject to, Driver was subject to Department, Has this person had an alcohol, YES cid NO cid, Has this person tested positive, YES cid NO cid, Has this person refused to submit, YES cid NO cid, Has this person committed other, YES cid NO cid, If this person has violated a DOT, YES cid NO cid, For a driver who successfully, YES cid NO cid, and In answering these questions.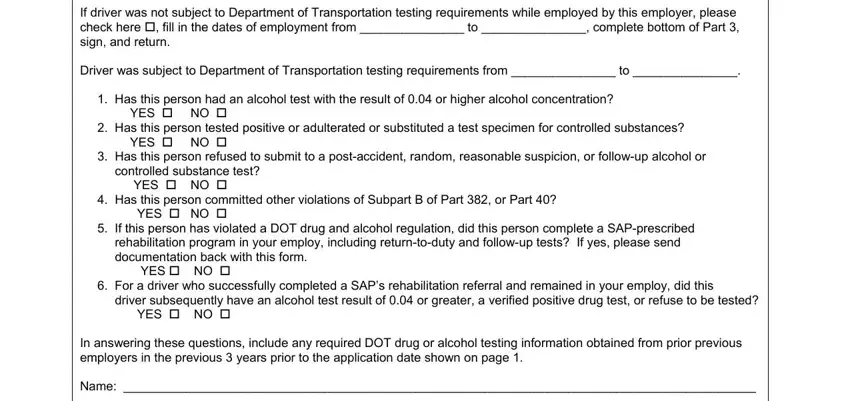 Finalize by reviewing these areas and completing the appropriate data: Company, Street, City State Zip Telephone, Part Completed by Signature Date, PART a This form was check one cid, TO BE COMPLETED BY PROSPECTIVE, By Date, PART b Complete below when, TO BE COMPLETED BY PROSPECTIVE, Information received from, Recorded by Method cid Fax cid, Date cid Other, INSTRUCTIONS TO COMPLETE THE, PAGE PART Prospective Employee, and PAGE PART Previous Employer.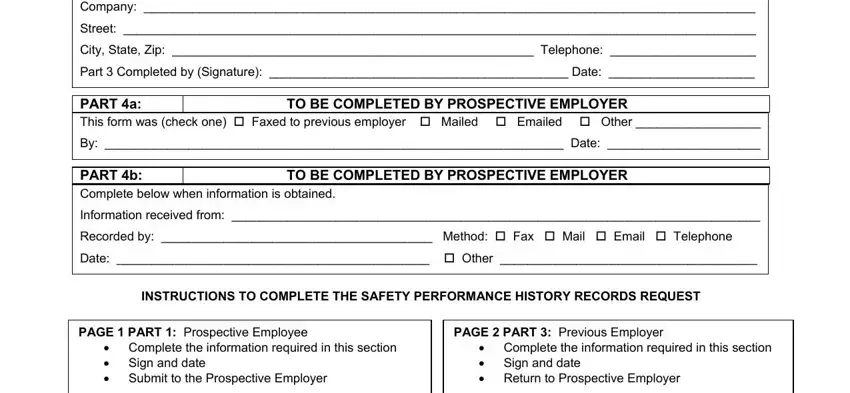 Step 3: After you hit the Done button, your finalized document can be simply transferred to all of your devices or to email indicated by you.
Step 4: To prevent yourself from probable forthcoming troubles, be sure to hold around several duplicates of each and every document.