If you want to fill out srs complaint, there's no need to download any sort of software - just make use of our PDF tool. The tool is consistently updated by us, acquiring powerful features and growing to be even more convenient. Here's what you would need to do to get started:
Step 1: Firstly, access the pdf tool by clicking the "Get Form Button" at the top of this site.
Step 2: With this online PDF tool, you can actually do more than just complete blank fields. Try all of the functions and make your documents look great with customized textual content put in, or optimize the original content to perfection - all backed up by the capability to add almost any photos and sign the file off.
This PDF will require particular data to be typed in, so you must take some time to fill in what's requested:
1. To start with, once filling in the srs complaint, start out with the page that features the next blanks: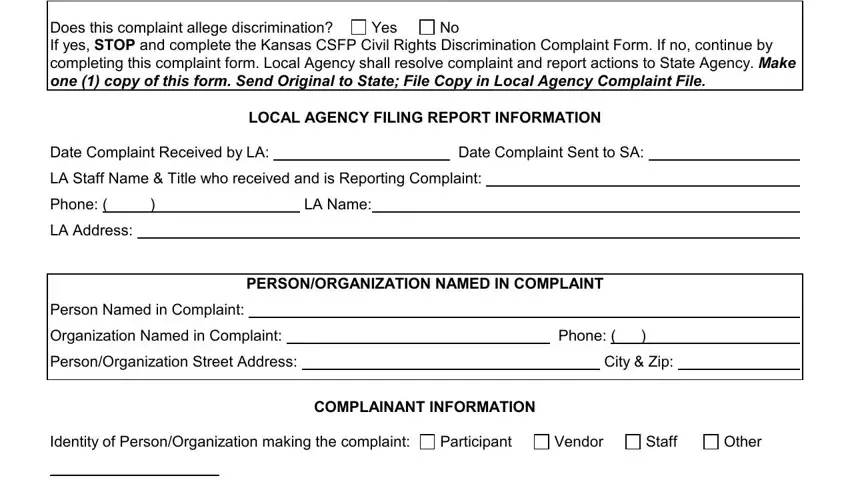 2. Once your current task is complete, take the next step – fill out all of these fields - Complainant Name, Complainant Street Address, Complainant City Zip Code, Phone if available, Description of the problem Use, and Date of problem with their corresponding information. Make sure to double check that everything has been entered correctly before continuing!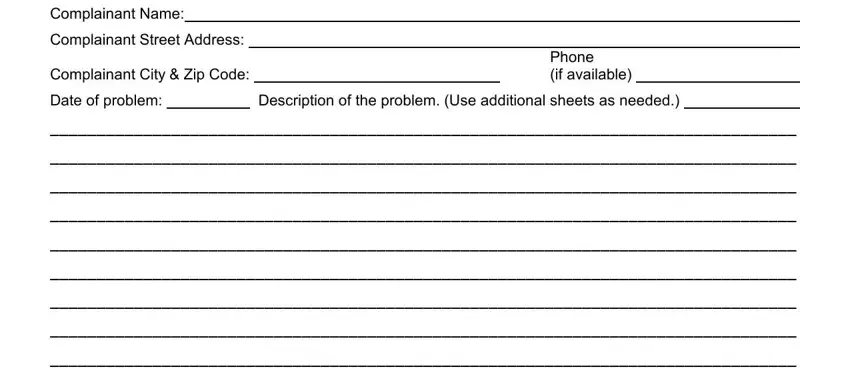 3. The following portion is all about Date of problem, Rev, OVER, and A Pg - fill in all these blanks.

Be extremely attentive while completing Date of problem and Rev, since this is the section where many people make errors.
4. To go ahead, your next stage will require typing in several blank fields. Examples include LA Action Taken Use additional, which you'll find fundamental to moving forward with this document.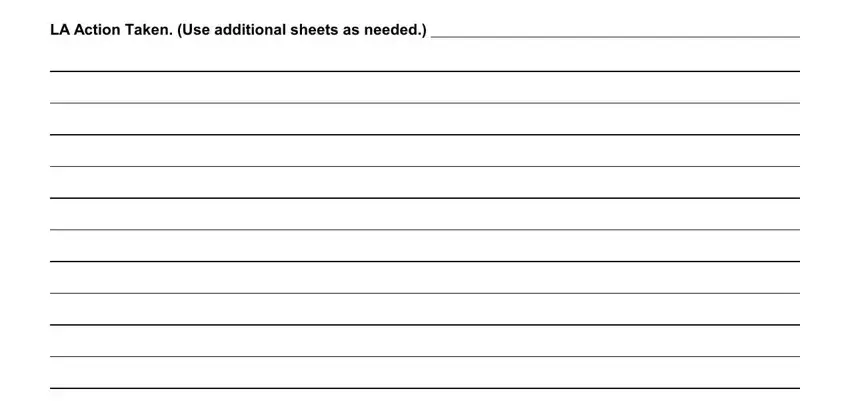 5. This very last step to finish this form is integral. Make certain you fill out the mandatory blanks, including SignatureTitleDate, FOR STATE AGENCY USE ONLY, Staff Agency Staff Assigned, and Date, prior to finalizing. In any other case, it could contribute to an incomplete and probably unacceptable form!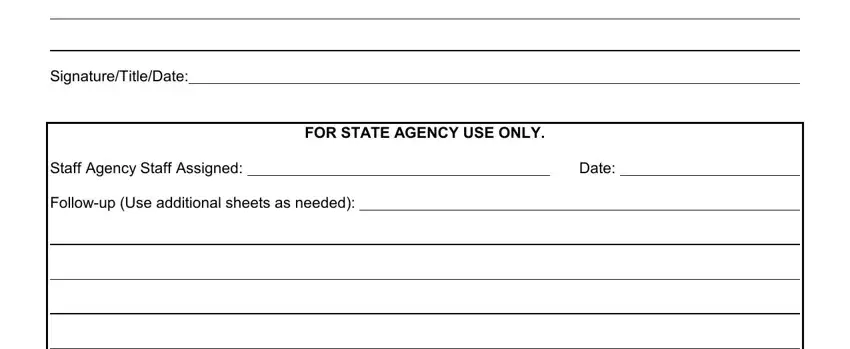 Step 3: Proofread what you've inserted in the form fields and then click the "Done" button. Join us now and instantly get access to srs complaint, ready for download. Every last edit made is handily saved , helping you to customize the document later if required. Here at FormsPal.com, we do our utmost to guarantee that your information is stored protected.