Through the online tool for PDF editing by FormsPal, you'll be able to fill in or change lackawanna transcripts here. FormsPal team is constantly working to enhance the editor and make it much easier for people with its multiple features. Uncover an constantly progressive experience today - check out and find out new possibilities along the way! For anyone who is seeking to begin, this is what it takes:
Step 1: Press the "Get Form" button in the top area of this page to open our PDF tool.
Step 2: This editor helps you change PDF documents in a variety of ways. Enhance it by writing any text, adjust what is originally in the file, and put in a signature - all within the reach of a couple of mouse clicks!
To be able to finalize this document, make sure that you provide the right details in each area:
1. It is critical to fill out the lackawanna transcripts correctly, therefore pay close attention while filling in the areas containing all of these blanks: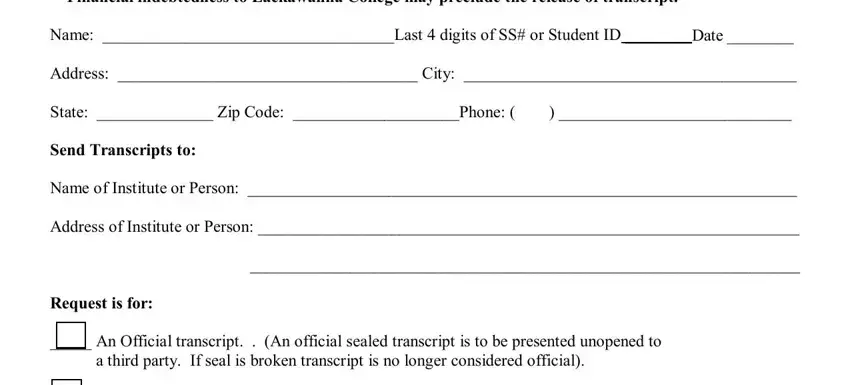 2. Soon after filling in the last part, go to the next part and complete the necessary particulars in all these fields - Request is for An Official, Signature Date, Do not write in space below, and Business Office Approval Fee Paid.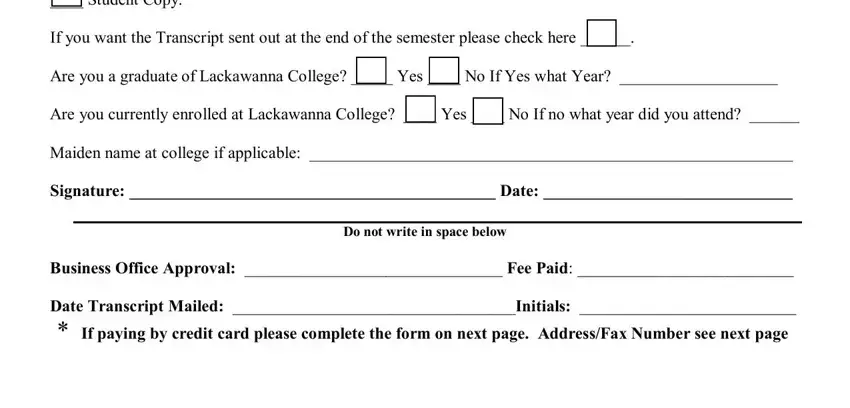 Always be really attentive when filling in Do not write in space below and Signature Date, since this is where many people make mistakes.
3. The following section is focused on For Payment by Credit Card Credit, and Date - complete these blanks.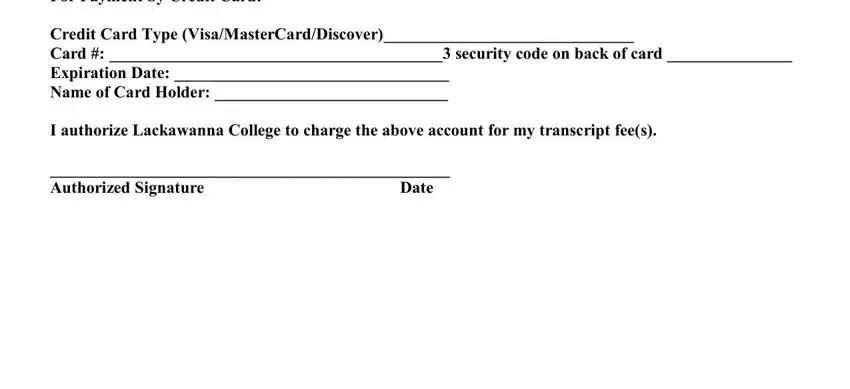 Step 3: Just after double-checking your fields you've filled out, click "Done" and you're good to go! Try a 7-day free trial option with us and obtain direct access to lackawanna transcripts - accessible inside your personal cabinet. At FormsPal, we do our utmost to guarantee that all of your information is kept private.