We used the top-rated computer programmers to develop the PDF editor. The app will allow you to prepare the forms legally blind form with no trouble and won't consume too much of your time and effort. This straightforward guide will enable you to learn how to start.
Step 1: Press the orange button "Get Form Here" on the website page.
Step 2: You'll find all the actions which you can take on the document once you've got entered the forms legally blind editing page.
You should provide the following details to complete the forms legally blind PDF: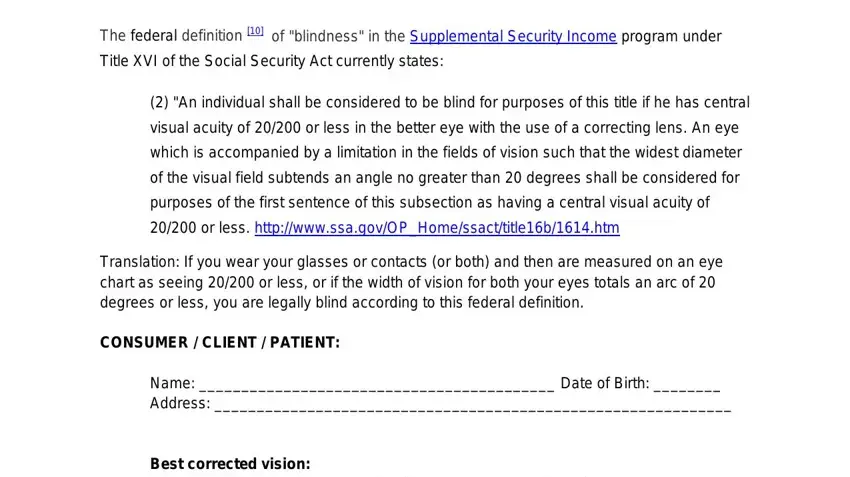 Complete the Best corrected vision OD right eye, Width of Visual Field in degrees, I certify that is legally blind, Signed Date, Title, and Please attach your business card section with the information demanded by the program.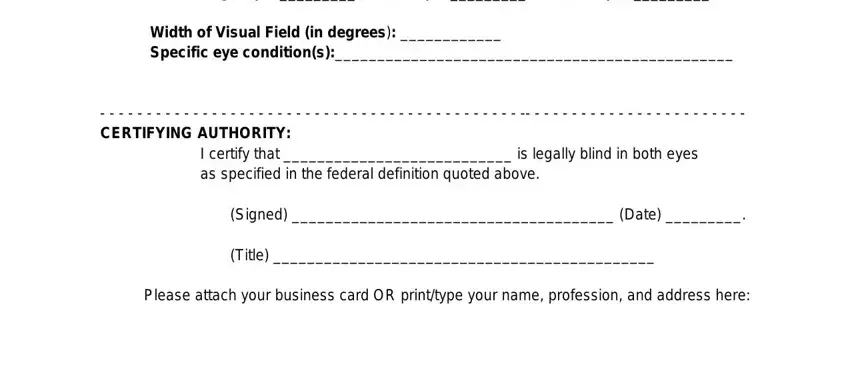 Step 3: When you hit the Done button, your finalized document can be transferred to any of your devices or to email chosen by you.
Step 4: It will be better to have duplicates of the file. You can rest assured that we are not going to publish or view your data.