The PDF editor that you will benefit from was designed by our top programmers. It is easy to submit the abc legal messengers file easily and effortlessly with our application. Just keep up with the guideline to start out.
Step 1: You can hit the orange "Get Form Now" button at the top of the webpage.
Step 2: You can now change your abc legal messengers. Feel free to use the multifunctional toolbar to include, erase, and transform the text of the document.
For every single section, prepare the content demanded by the software.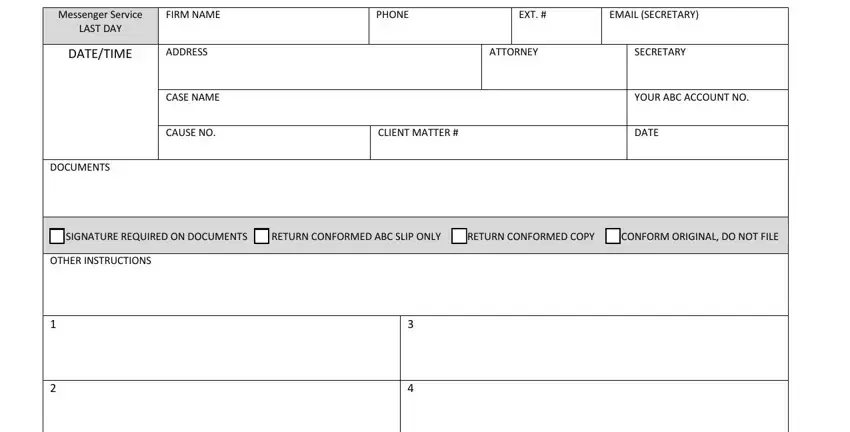 Note the expected details in the section COUNTY, AUDITOR, Appeals Court, Federal Court, DISTRICT COURT, (INDICATE DISTRICT), SUPERIOR COURT, F I L I N G ABC Legal Services, I, SEA II, TAC CIVIL, BANKRUPTCY, SEA, TAC, STATE, SUPREME, COURT, SEC STATE, CORP, and THIS FORM NOT FOR PROCESS.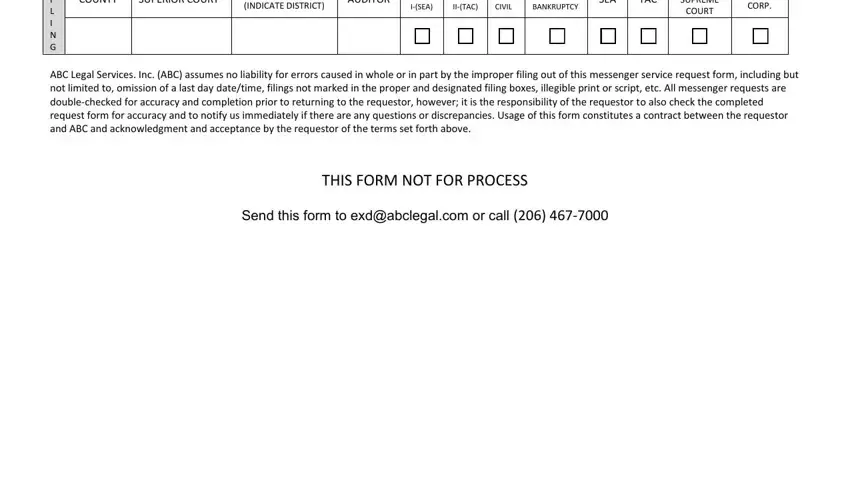 Step 3: If you're done, click the "Done" button to export the PDF file.
Step 4: To prevent any specific hassles as time goes on, you should get as much as several copies of the form.