Completing determinable is easy. Our team developed our tool to make it simple to operate and assist you to complete any form online. Below are some steps you will want to take:
Step 1: Choose the "Get Form Here" button.
Step 2: You'll find each of the functions that you can take on the document after you've accessed the determinable editing page.
All of the following areas are going to make up your PDF file: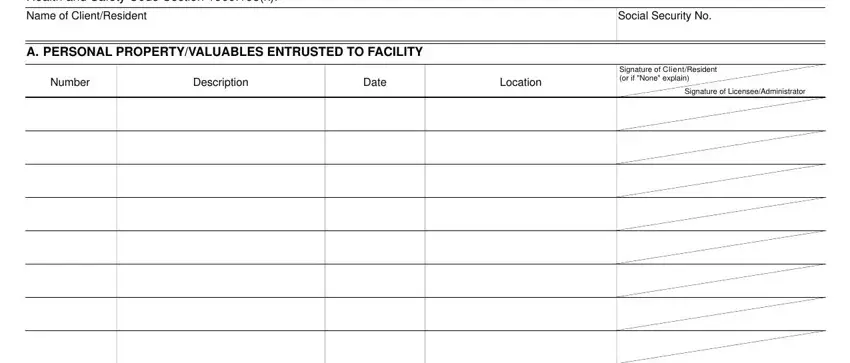 Fill in the B PERSONAL PROPERTYVALUABLES, Number, Description, Date, Location, Signature of ClientResident or if, and Signature of LicenseeAdministrator field with the particulars required by the program.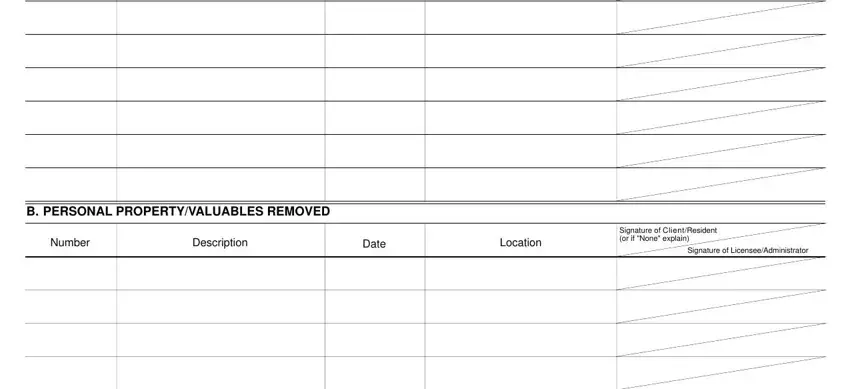 The software will require data to automatically submit the box LIC CONFIDENTIAL. The CLIENTRESIDENTRESPONSIBLE PERSON, TITLE, DATE, LICENSEE OR DESIGNATED, and DATE COMPLETED segment needs to be used to provide the rights or responsibilities of both parties.

Step 3: As soon as you are done, click the "Done" button to upload the PDF file.
Step 4: Prepare no less than a couple of copies of your file to stay away from any specific upcoming concerns.