It is easy to fill out documents taking advantage of our PDF editor. Updating the ma exemption form form is simple in the event you try out the following actions:
Step 1: Click the button "Get Form Here".
Step 2: So you are on the form editing page. You may modify and add information to the form, highlight words and phrases, cross or check specific words, add images, put a signature on it, delete unrequired fields, or eliminate them completely.
The following segments will compose the PDF form that you'll be creating: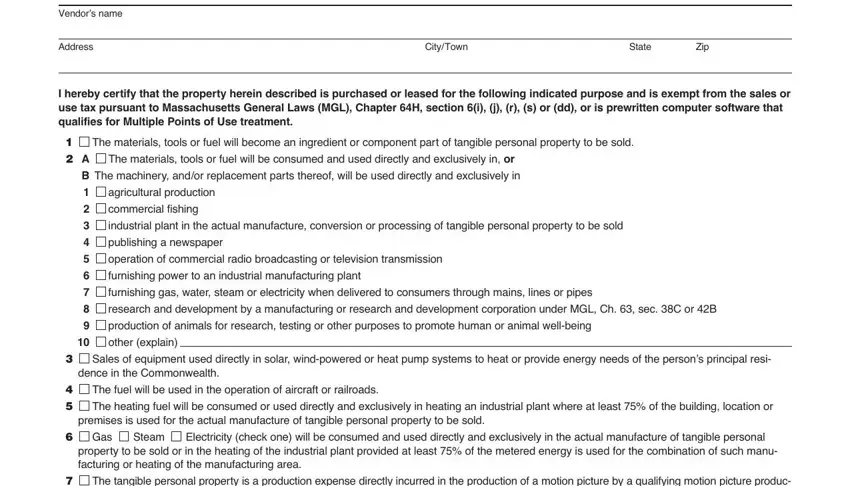 The system will need you to prepare the The tangible personal property is, tion company and clearly and, The tangible personal property is, clearly and demonstrably incurred, Multiple Points of Use Certificate, chaser agrees to remit apportioned, Pesticides purchased by a person, Description of property complete, Service locations of qualified, Account numbers, Full liability is hereby assumed, Signed under the penalties of, Signature, Name of company, and Address section.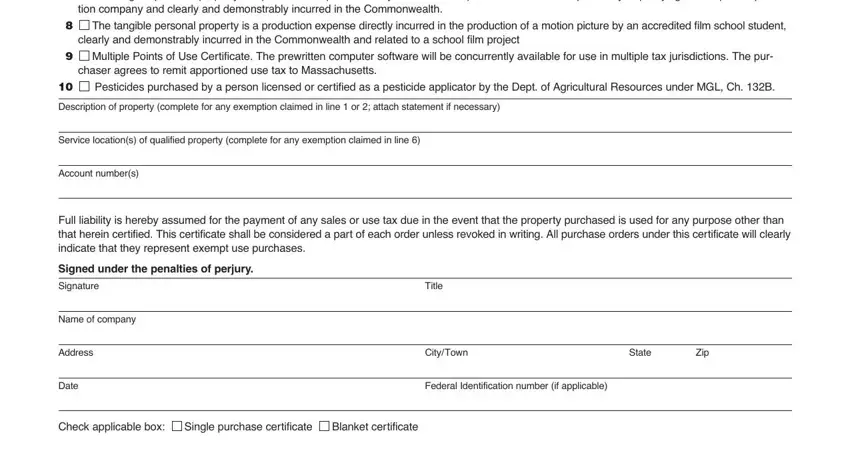 Step 3: Choose the "Done" button. Finally, you may transfer the PDF file - upload it to your device or deliver it via email.
Step 4: Get copies of the template. This would prevent forthcoming troubles. We do not see or share your data, for that reason be assured it's going to be protected.