Completing indiana estate forms is straightforward. Our team made our tool to make it convenient and help you prepare any form online. Here are a few steps you'll want to go through:
Step 1: Choose the button "Get form here" to access it.
Step 2: The file editing page is now available. Include information or edit present information.
Fill in the next segments to fill out the file: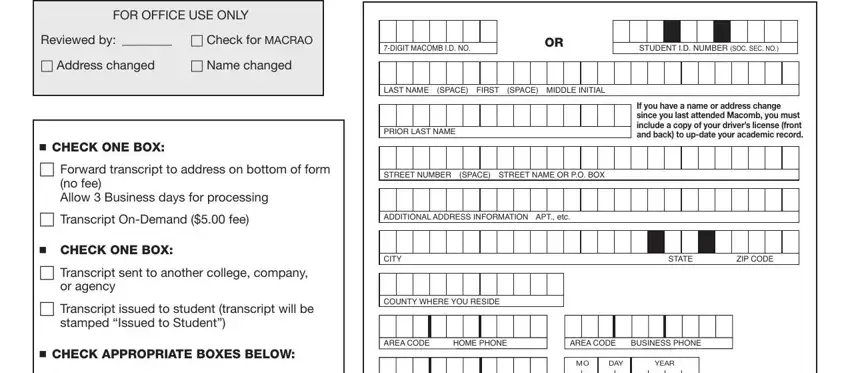 Fill out the HOLD, FOR, PICKUP, ON HOLD, until, cert, ii, cate, or, degree, is, posted Academic, ONLY HOLD, until, current, term, grades, are, posted Fall, Winter, Spring, Summer PLEASE, NOTE, Transcripts, are, not, faxed DATE, and STUDENT, IS, RESPONSIBLE area with all the details demanded by the software.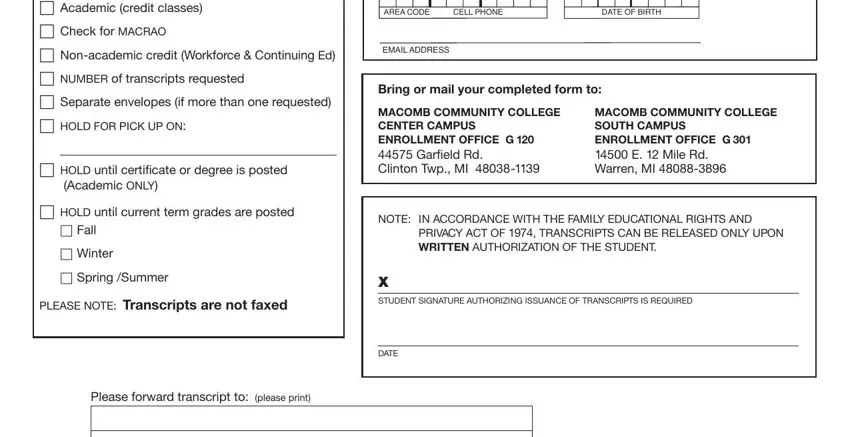 Step 3: When you have hit the Done button, your document should be ready for upload to each electronic device or email you specify.
Step 4: To avoid any specific risks down the road, you will need to make as much as two or three duplicates of the document.