The PDF editor you will go with was developed by our finest web developers. It is easy to get the md credentialing application document immediately and conveniently applying our software. Merely try out the following instruction to get started.
Step 1: Click the "Get Form Here" button.
Step 2: Now you are on the file editing page. You can change and add information to the file, highlight words and phrases, cross or check selected words, insert images, put a signature on it, erase unneeded areas, or eliminate them completely.
The following areas will create the PDF form that you will be filling in: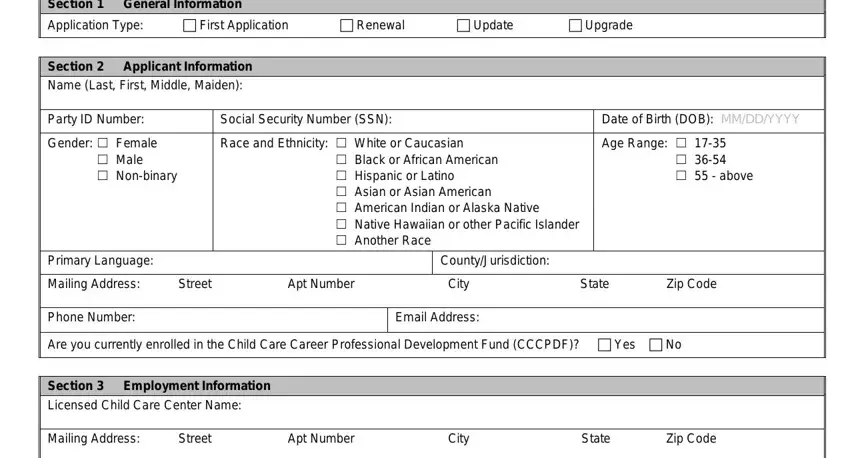 Provide the necessary information in the Center License Number, Center Phone Number, Position Family Child Care, Section Essay, Child Care Center Employee Check, Director Teacher Aide Other, Age Group Check all that apply, InfantToddler Preschool School, Include an essay only if this is a, The Credential Essay is designed, Choose one question as the topic, Why did you become a child care, Why do you want to get the, DOC Revised All previous versions, and Page of area.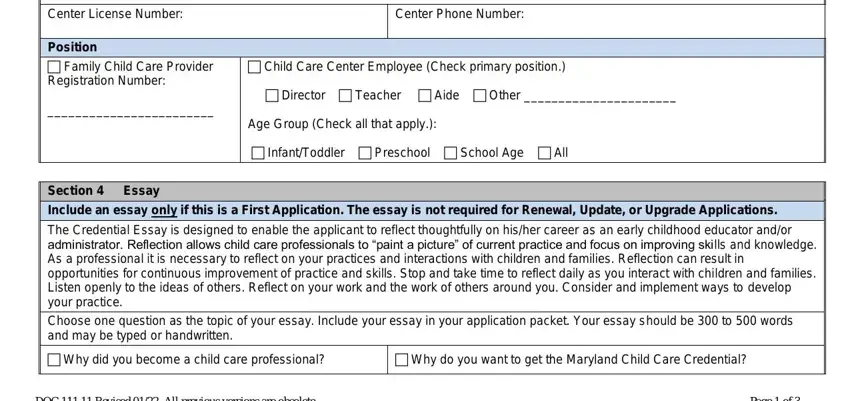 You will be requested for certain valuable particulars if you need to fill in the I affirm that all information on, Applicant Signature, Date, This application will not be, Section, Education, List all courses from your, Course Title, and College Credit Hours box.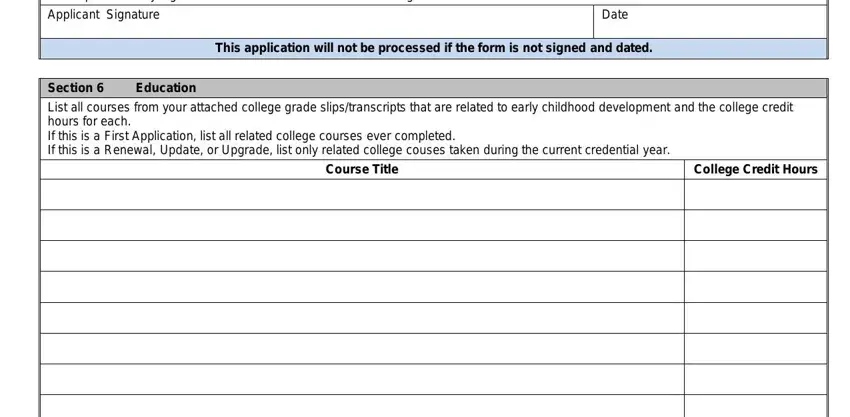 The area should be used to write down the rights or responsibilities of both parties.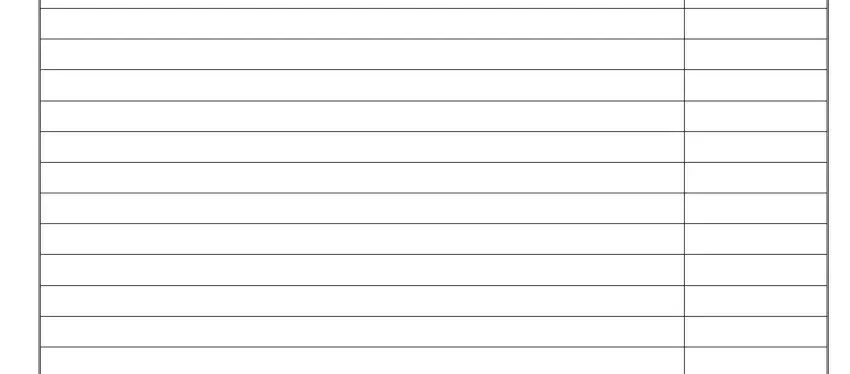 Prepare the document by reviewing these particular areas: DOC Revised All previous versions, and Page of.

Step 3: Click the Done button to save the form. So now it is accessible for transfer to your electronic device.
Step 4: Make sure you avoid upcoming troubles by creating a minimum of 2 duplicates of your document.