This PDF editor was created to be so simple as it can be. When you keep to these steps, the process of filling in the massage health history form template file will undoubtedly be simple.
Step 1: Click the "Get Form Here" button.
Step 2: Now you are on the form editing page. You may edit, add content, highlight selected words or phrases, put crosses or checks, and put images.
Enter the information required by the program to prepare the document.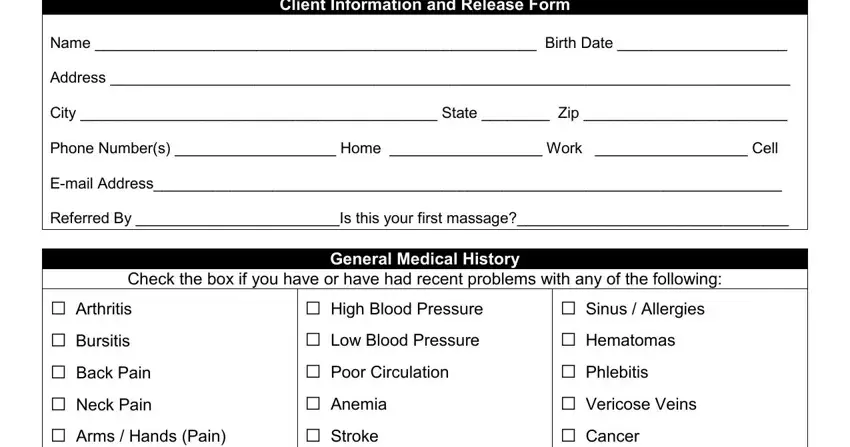 Jot down the data in the field.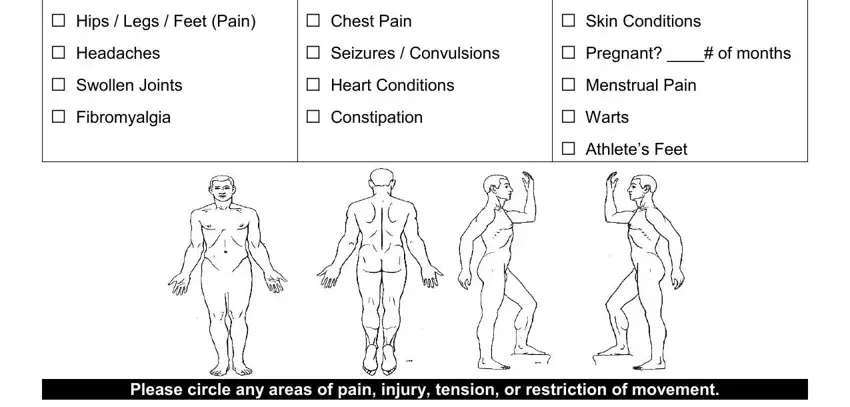 You should be asked for certain valuable details to submit the Have, you, had, any, recent, surgery Where, do, you, carry, your, stress, and, tension Do, you, wear, contacts Do, you, have, any, problem, areas, injuries Do, you, take, any, prescription, medications Describe, exercise, activities, that, you, do Include, Frequency What, type, of, pressure, do, you, like and What, is, your, goal, in, the, session, today area.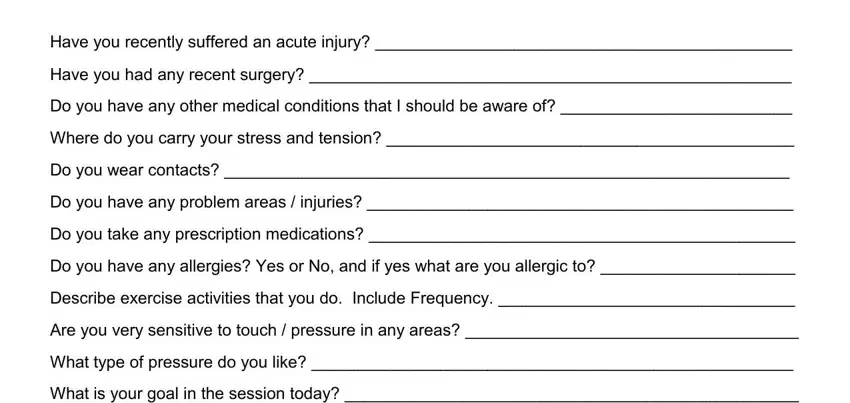 Identify the rights and responsibilities of the parties inside the space .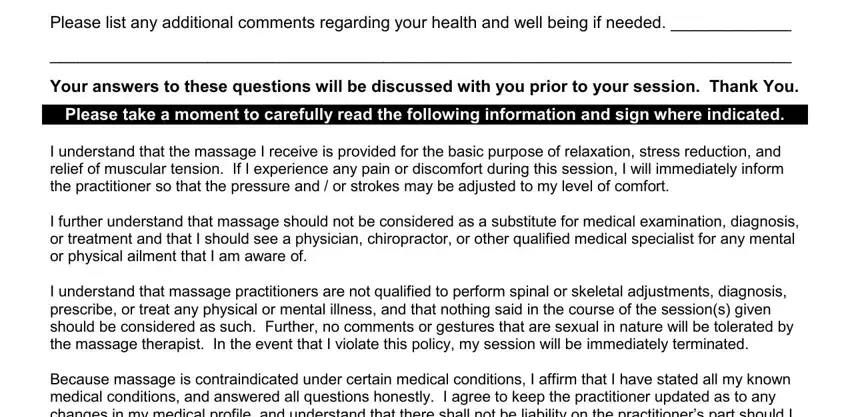 Finalize by looking at these areas and completing them correspondingly: Signature, Date Signature, of, Guardian, Date and Printed, name, of, Guardian

Step 3: As soon as you've clicked the Done button, your form will be available for export to every electronic device or email address you identify.
Step 4: Make duplicates of the file - it will help you stay away from upcoming difficulties. And don't worry - we don't distribute or check your details.