This PDF editor enables you to create documents. You don't have to perform much to enhance md firearms collector application files. Just follow these particular steps.
Step 1: On this webpage, hit the orange "Get form now" button.
Step 2: Once you have entered your msp regulated firearms application edit page, you'll see all actions it is possible to use regarding your template at the top menu.
Fill in the next sections to create the form: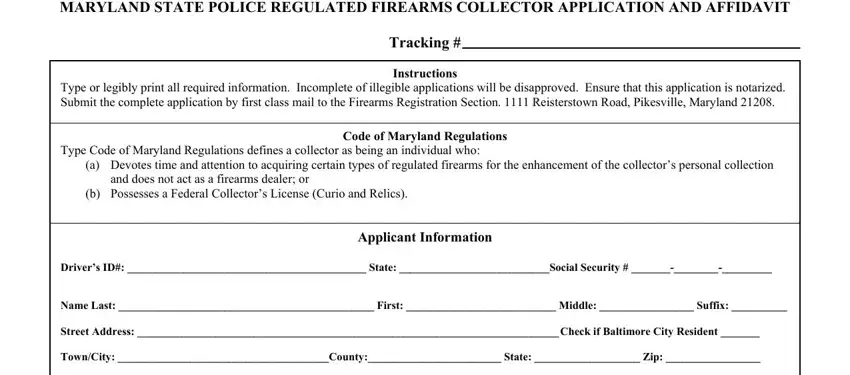 Complete the DOB Place of Birth Country, Race Sex Eyes Hair Occupation, Phone Home, Work, Describe nature of collecting, Below For Maryland State Police, Date form forwarded, Date form received, Current disposition date, Current disposition, Signature of approving official, Comments, I CERTIFY UNDER THE PENALTY OF, Certification, and Applicants Signature space using the data demanded by the software.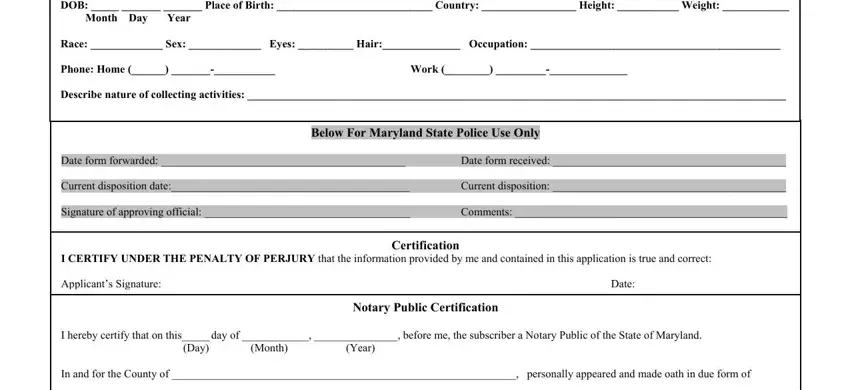 Note down any particulars you need within the section My Commission Expires, Address Affix Official Seal, Notary Public Signature, and MSP.

Step 3: After you press the Done button, your finished file can be exported to any of your gadgets or to electronic mail specified by you.
Step 4: Have a copy of each single document. It's going to save you time and make it easier to stay clear of worries down the road. Also, your information will not be revealed or checked by us.