Our top rated computer programmers have worked together to implement the PDF editor you are going to go with. The following software makes it simple to get pump inspection checklist pdf forms shortly and with ease. This is all you should carry out.
Step 1: Select the "Get Form Now" button to begin.
Step 2: Once you have entered the editing page pump inspection checklist pdf, you will be able to notice all the actions intended for your file in the upper menu.
You need to type in the following data so you can create the document: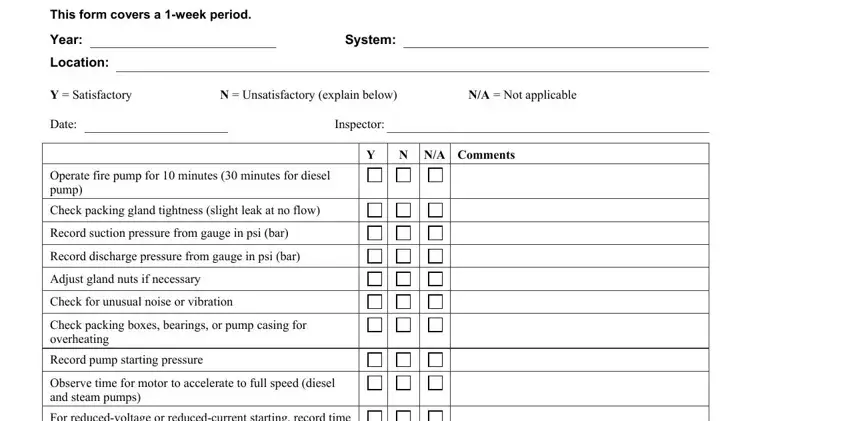 Note the required particulars in For reducedvoltage or, Record time pump runs after, Record time for diesel engine to, Record time for diesel engine to, Check oil pressure gauge speed, Check heat exchanger for cooling, Record steam pressure for, Check water tank float switch, Check solenoids for proper, Operate speed governor internal, Check steam trap steam turbine only, Check steam relief valve steam, Check controller alarms Record any, and NFPA WaterBased Fire Protection part.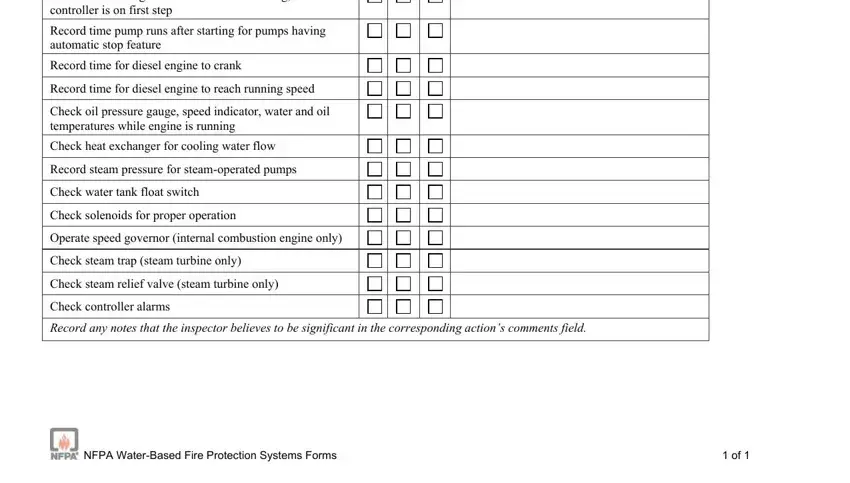 Step 3: Press the Done button to make certain that your finished file is available to be exported to every device you select or forwarded to an email you specify.
Step 4: It can be safer to save copies of your form. There is no doubt that we are not going to distribute or read your details.