The PDF editor that you will use was made by our number one developers. It is easy to fill out the moving out letters form fast and effortlessly with this software. Just adhere to this guideline to begin with.
Step 1: Seek out the button "Get Form Here" and press it.
Step 2: You can find all of the functions you can undertake on the template when you have entered the moving out letters editing page.
Enter the content demanded by the program to fill out the form.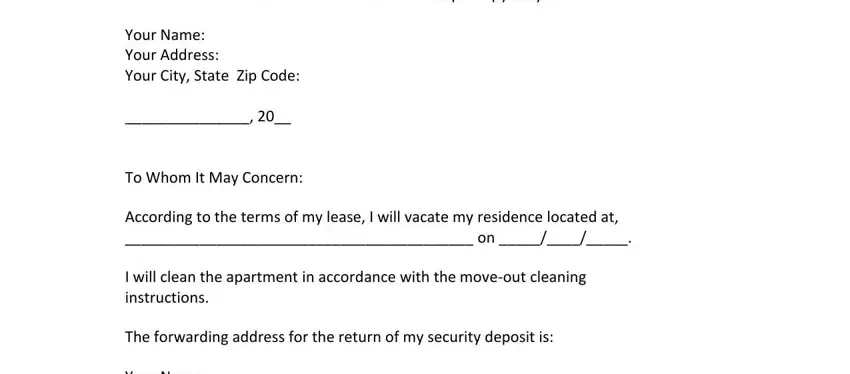 Write down the information in Your Name Address City State Zip, Thank you for your courtesy and, Sincerely, Signature, and Signature.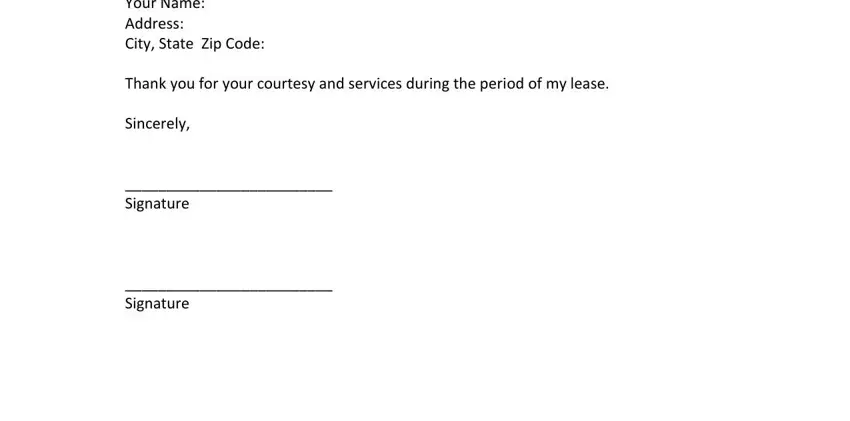 Step 3: The moment you click the Done button, your ready document is simply exportable to every of your gadgets. Alternatively, you may send it through mail.
Step 4: Create a duplicate of any document. It could save you time and assist you to stay away from worries in the long run. Keep in mind, the information you have isn't going to be shared or monitored by us.