The PDF editor was built with the intention of making it as effortless and intuitive as possible. All of these actions will make filling out the Trusteeship easy and fast.
Step 1: Choose the button "Get Form Here".
Step 2: As soon as you've accessed the editing page Trusteeship, you'll be able to find every one of the options available for the document inside the top menu.
For every single section, prepare the details requested by the application.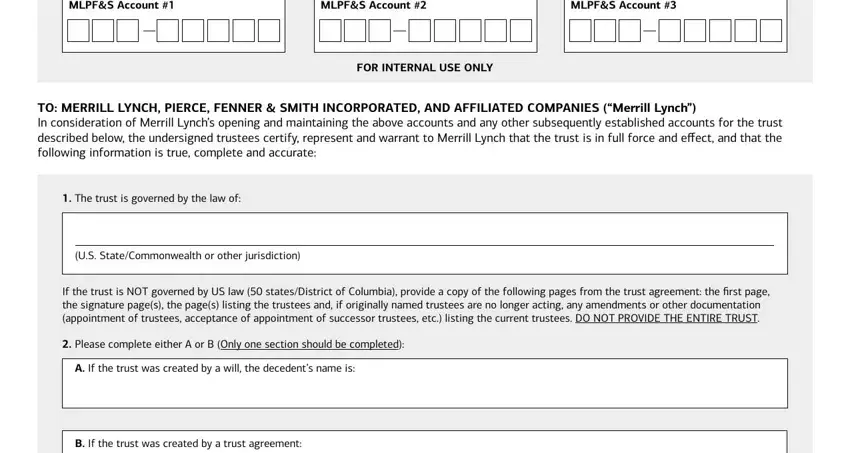 Feel free to insert the information in the section GrantorName, GrantorName, Revocableandamendable, Irrevocable, CountryofresidencyifotherthanUSA, and CountryofresidencyifotherthanUSA.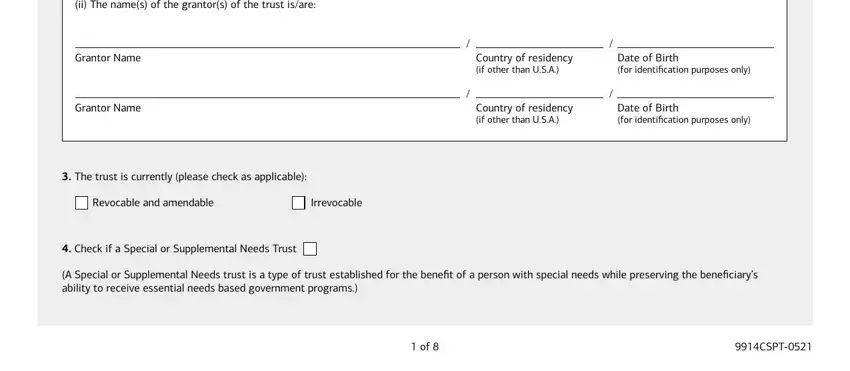 Note down any particulars you may need within the area Countryofresidency, Countryofresidency, Countryofresidency, Countryofresidency, Name, Address, and Phone.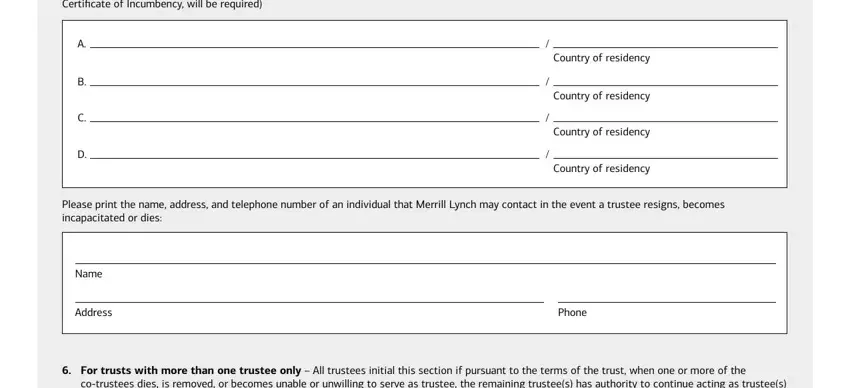 Within the part , identify the rights and obligations of the parties.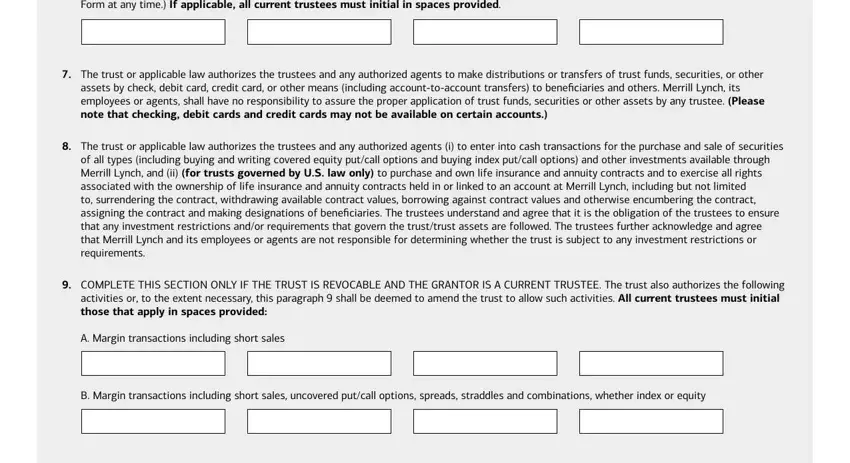 Fill out the form by looking at the next fields: thesameinhisherauthorizedcapacity, and MycommissionexpiresSeal.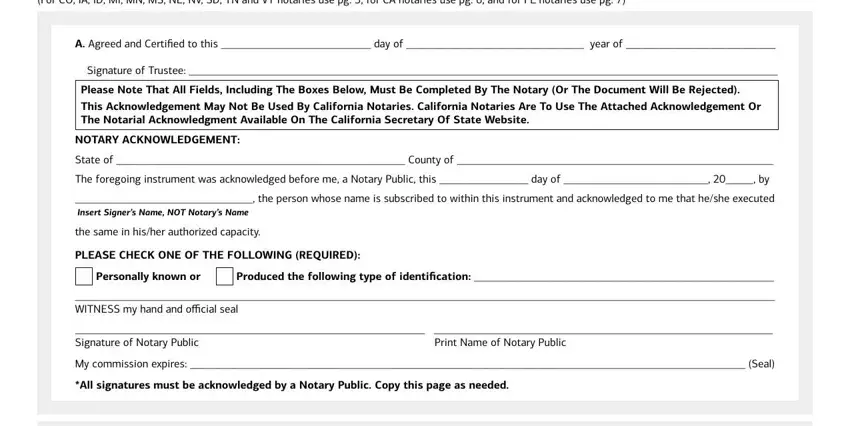 Step 3: Press the "Done" button. Next, you can transfer the PDF file - download it to your device or deliver it through electronic mail.
Step 4: Try to create as many duplicates of your form as possible to stay away from possible issues.