We found the finest website developers to set-up the PDF editor. The software will allow you to complete the affidavit consent parent form conveniently and won't take up a lot of your time. This convenient guide may help you start out.
Step 1: The very first step should be to press the orange "Get Form Now" button.
Step 2: The moment you access the affidavit consent parent editing page, you will find lots of the functions you may take with regards to your form in the upper menu.
The following sections are what you are going to complete to get the finished PDF file.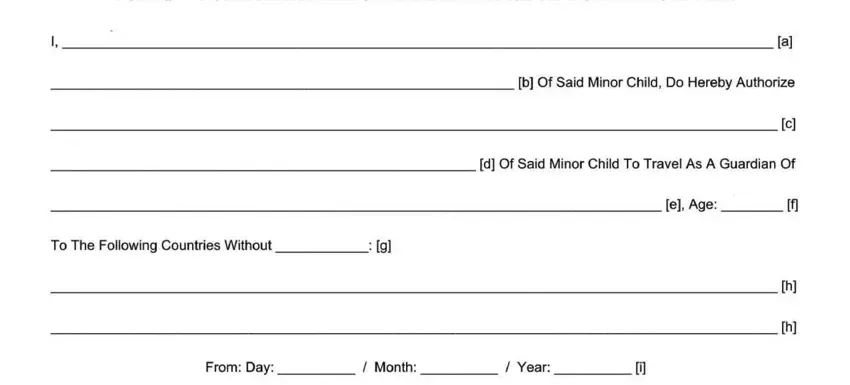 You have to note the particulars within the part .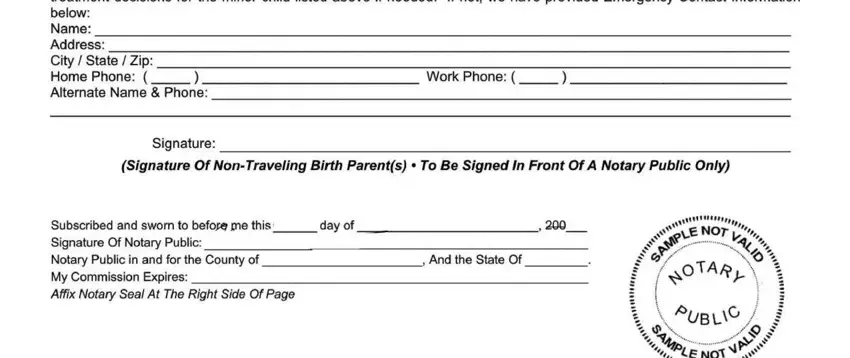 Step 3: The moment you pick the Done button, the finished document is easily transferable to every of your devices. Or alternatively, you might deliver it by using mail.
Step 4: Make a copy of each separate file. It will save you time and make it easier to refrain from misunderstandings down the road. By the way, your data isn't going to be used or analyzed by us.