The PDF editor will make creating files easy. It is really straightforward to change the [FORMNAME] document. Keep up with the following steps in an attempt to do it:
Step 1: Click the button "Get Form Here".
Step 2: You'll notice all the options you can undertake on the document after you've entered the navmc 10835 editing page.
Enter the necessary information in each segment to fill in the PDF navmc 10835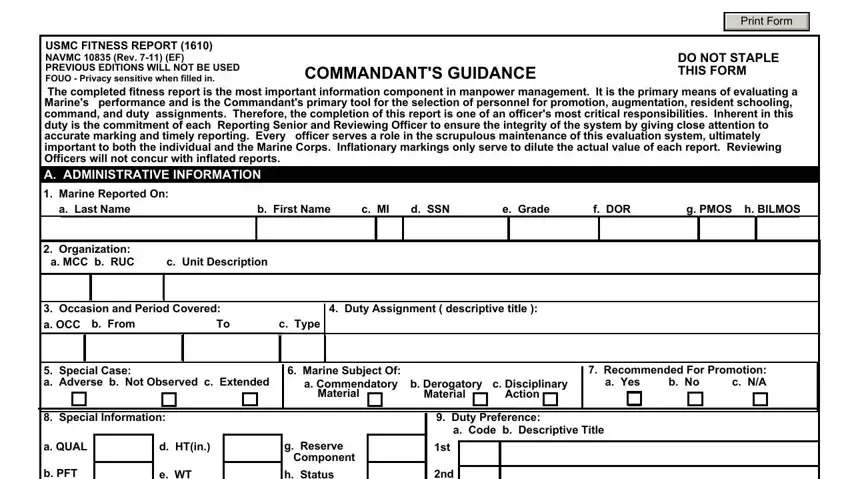 Type in the data in the b PFT, c CFT, e WT, h Status, f Body Fat, i Future Use, Reporting Senior a Last Name, Reviewing Officer, a Last Name, B BILLET DESCRIPTION, b Init c Service, d SSN, e Grade, f Duty Assignment, and b Init c Service area.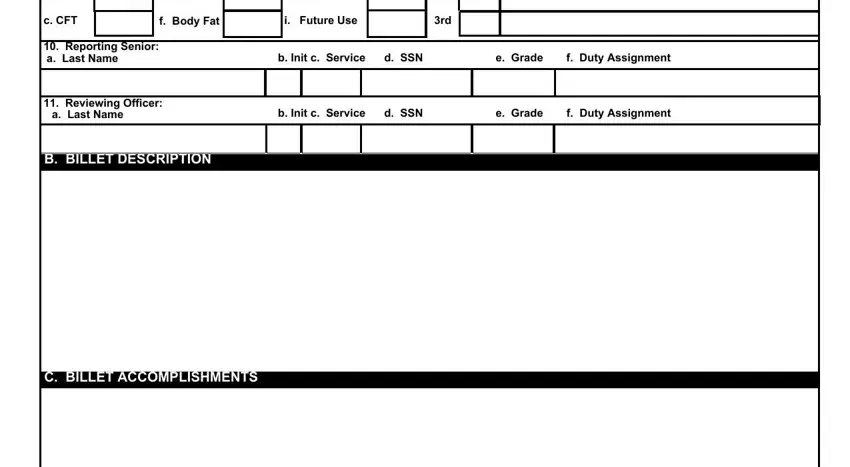 Jot down the necessary details when you find yourself on the FOR OFFICIAL USE ONLY, and Adobe LiveCycle Designer segment.

You need to specify the rights and obligations of the sides in the Marine Reported On a Last Name b, Occasion and Period Covered, D MISSION ACCOMPLISHMENT, Results far surpass expectations, Consistently produces quality, PROFICIENCY Demonstrates, Demonstrates mastery of all, and JUSTIFICATION section.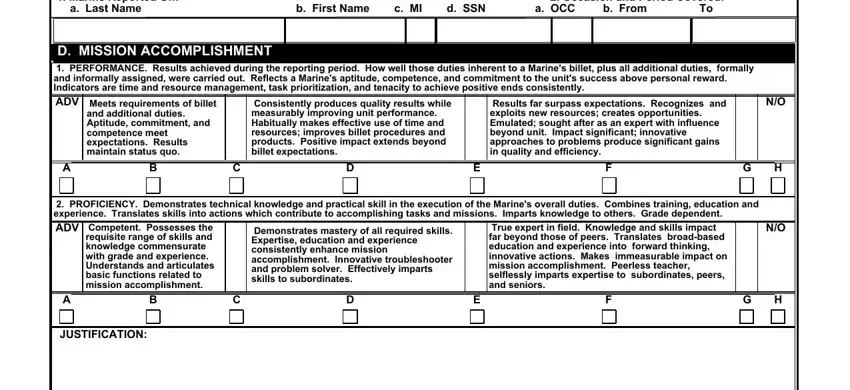 Finish the template by looking at all these sections: and acceptance of respon sibility, EFFECTIVENESS UNDER STRESS, Exhibits discipline and stability, Consistently demonstrates maturity, Demonstrates seldommatched, INITIATIVE Action in the absence, Selfmotivated and actionoriented, Highly motivated and proactive, and JUSTIFICATION.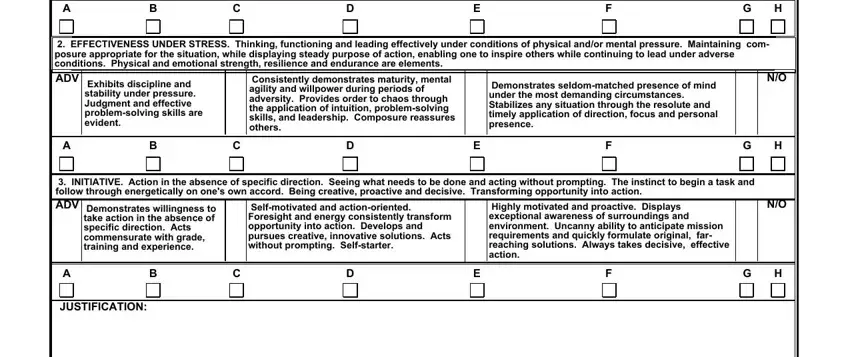 Step 3: Choose the Done button to ensure that your finished file can be exported to any type of gadget you select or mailed to an email you specify.
Step 4: Generate duplicates of the document - it can help you stay away from potential future troubles. And fear not - we cannot share or see your data.