We were developing our PDF editor with the prospect of making it as quick to use as it can be. Therefore the actual procedure of filling in the f 3 form will likely to be effortless use the following steps:
Step 1: Select the orange button "Get Form Here" on this website page.
Step 2: At this point, you can begin modifying your f 3 form. The multifunctional toolbar is at your disposal - insert, remove, change, highlight, and conduct similar commands with the content in the document.
The following segments will create the PDF template that you will be creating: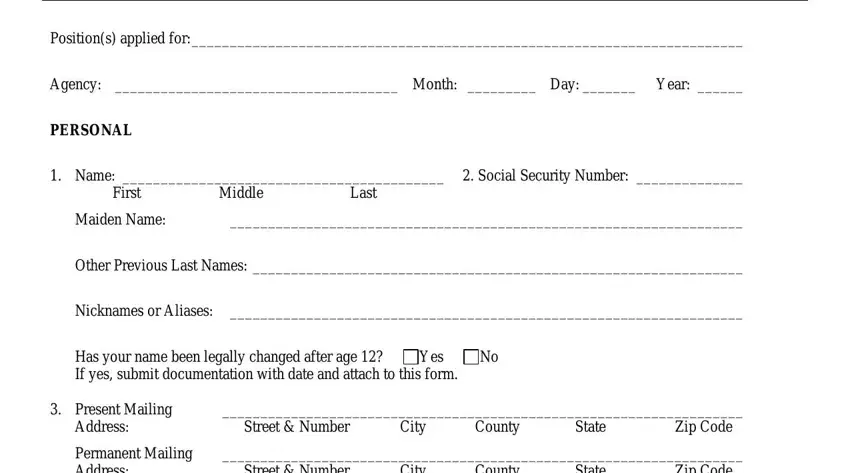 Write the information in Permanent Mailing Address, Street Number, City, County, State, Zip Code, Telephone Number Include Area Code, Home, Work, Cell Phone Email Address, Date of Birth Place of Birth, Citizenship, US Born, US Naturalized, and Other Specify.

You should be required some important details to be able to complete the Applicant Name, Agency Applied, NOTE Data solicited in this box, Ethnic Background, American Indian Asian American, Sex, Male, Female, Spanish American White Other, Have you previously submitted an, Yes, Approximate Date, EDUCATIONAL, Indicate below the schools you, and Indicate the type of High School area.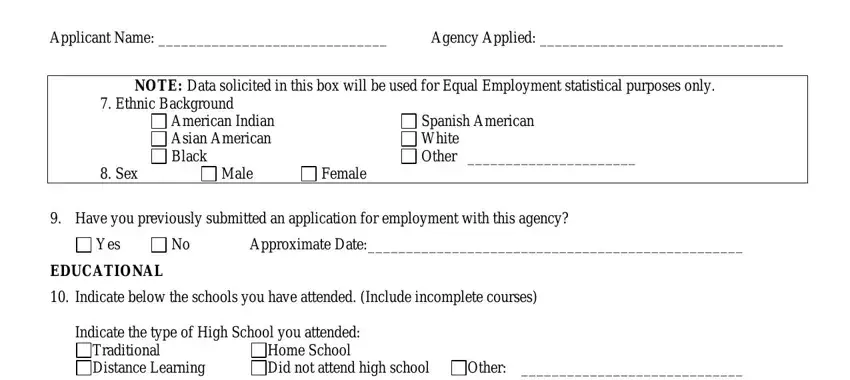 The area Name Address City State, No Full Yrs Work Completed, When Attended, Graduated YesNo, Degree Awarded, Major Field, High Schools, Universities or Colleges, Extension or Correspondence Courses, If you did not graduate from high, Yes, and If yes when and where did you will be where to add each side's rights and obligations.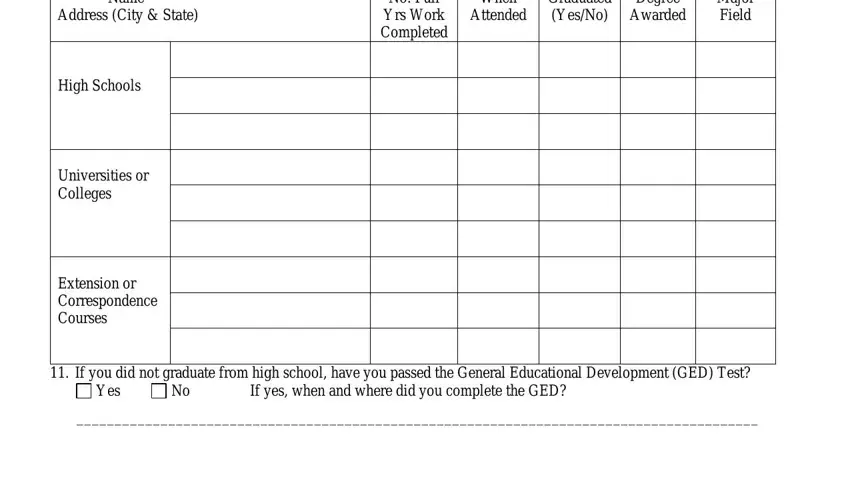 Review the sections Applicant Name, Agency Applied, NOTE Questions included in the, MARITAL Marital Status check one, Single, Engaged, Married, Separated, Divorced, Widowed, Name of Spouse, Name of Former Spouses, and List all of your children and then fill them out.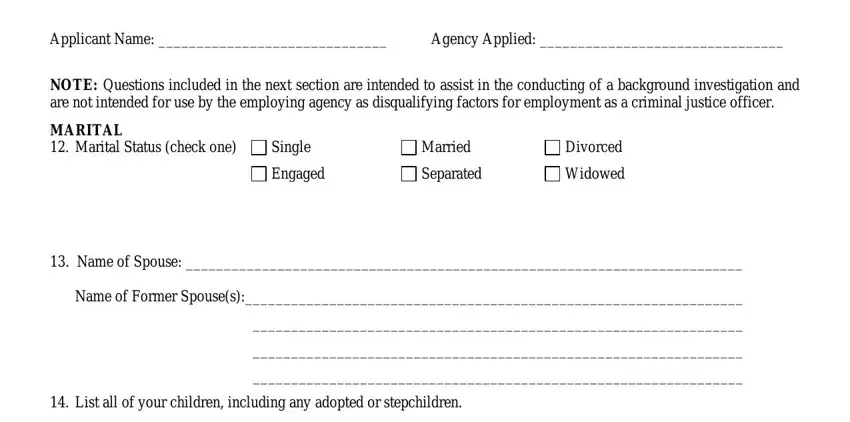 Step 3: Once you hit the Done button, your prepared file can be easily transferred to all of your gadgets or to email indicated by you.
Step 4: It may be simpler to create copies of the file. You can rest assured that we are not going to share or check out your data.