Working with PDF documents online is super easy using our PDF editor. Anyone can fill in nominating committee procedures to slect district governor here painlessly. Our editor is continually developing to give the very best user experience achievable, and that's thanks to our resolve for continuous development and listening closely to comments from customers. Starting is effortless! All you have to do is stick to the next basic steps directly below:
Step 1: Press the "Get Form" button above. It is going to open up our editor so that you can begin filling in your form.
Step 2: With the help of our handy PDF editor, you're able to accomplish more than simply fill out blank fields. Edit away and make your docs look faultless with customized textual content incorporated, or adjust the file's original content to excellence - all supported by the capability to insert your own photos and sign the file off.
It will be easy to complete the form using this helpful guide! Here's what you should do:
1. While completing the nominating committee procedures to slect district governor, make sure to include all of the essential blanks in their corresponding part. It will help to expedite the work, allowing your details to be handled efficiently and appropriately.
2. Once your current task is complete, take the next step – fill out all of these fields - Finance chair, Program chair, Training chair, Camp promotion and, outdoor program chair, Advancement and recognition chair, Activities and civic, service chair, and Other members at large with their corresponding information. Make sure to double check that everything has been entered correctly before continuing!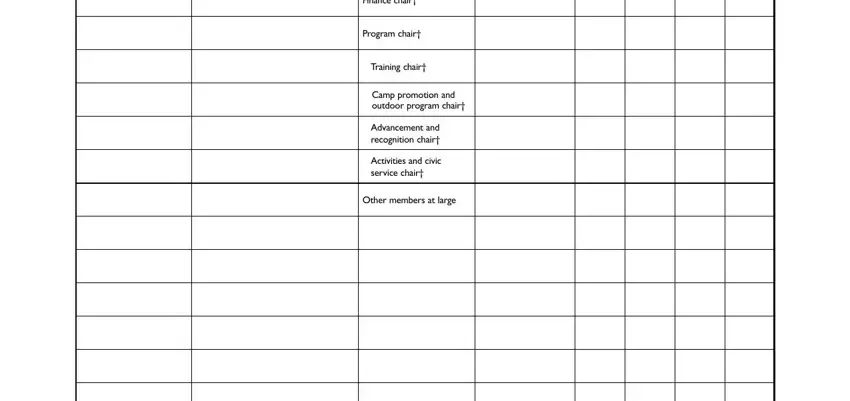 When it comes to service chair and Training chair, ensure you take another look in this section. Those two could be the most significant ones in this document.
3. Your next part is simple - fill out all of the form fields in Recommended by the nominating, These positions and others are, and Add additional pages as needed in order to complete this part.

4. The following subsection requires your attention in the following places: Council District, To be submitted at the district, Place Address, Date Time, NOMINATIONS FOR DISTRICT MEMBERS, and To support the four functions of. Make sure that you enter all of the required information to go forward.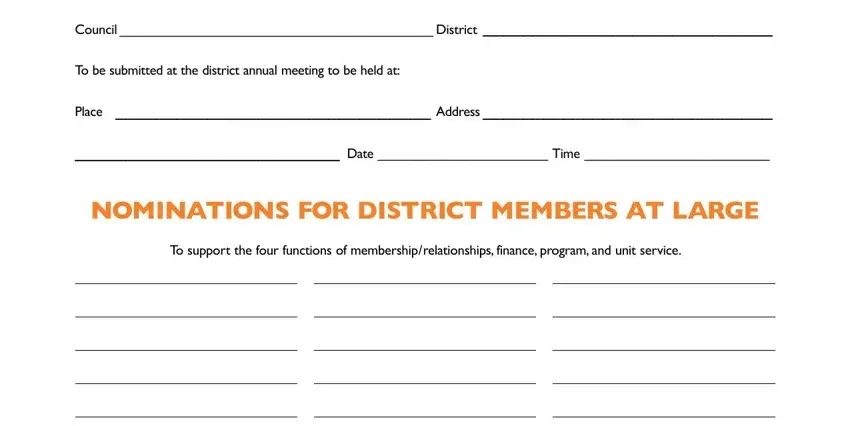 5. To conclude your document, this last segment has some extra blanks. Filling out is going to conclude everything and you'll be done in a tick!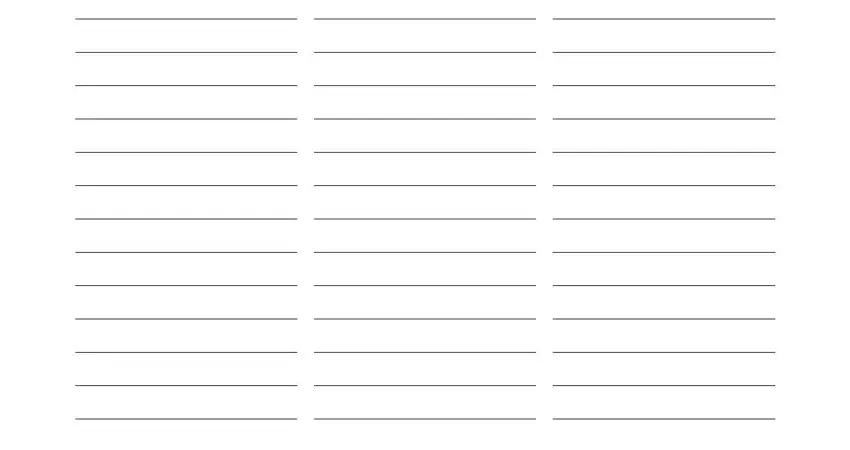 Step 3: Immediately after taking another look at your entries, hit "Done" and you're good to go! Create a free trial option with us and acquire direct access to nominating committee procedures to slect district governor - downloadable, emailable, and editable from your personal cabinet. FormsPal guarantees safe document tools devoid of personal data recording or sharing. Rest assured that your data is in good hands here!