We found the top programmers to build this PDF editor. The software will let you prepare the motor notice file effortlessly and won't eat up a lot of your time. This simple guide will assist you to get going.
Step 1: Initially, select the orange button "Get Form Now".
Step 2: So, you can edit your motor notice. This multifunctional toolbar permits you to add, remove, alter, highlight, and perform other sorts of commands to the text and areas inside the form.
The PDF file you plan to create will include the next sections: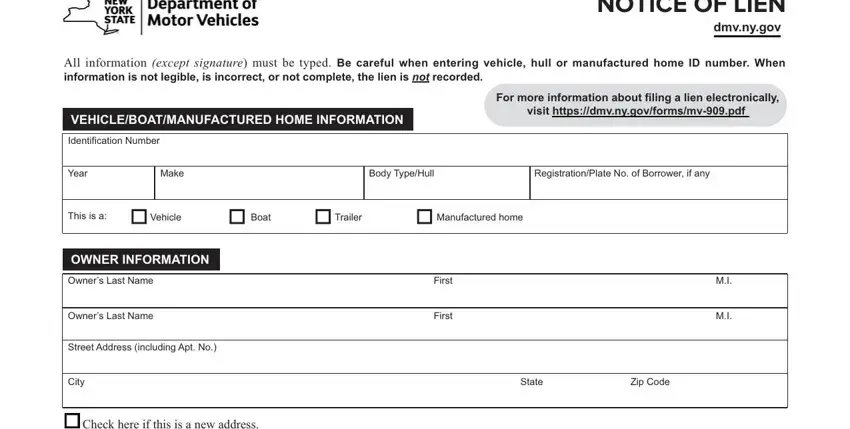 Type in the data in the Check, here, if, this, is, a, new, address OWNERS, SIGN, HE, REX a, copy, of, the, POA, must, be, attached a, copy, of, the, POA, must, be, attached Name, LIEN, INFORMATION Date, Title, Lien, holders, Name Lien, holders, Name, continued Street, Address City, State, Zip, Code and Date, of, Security, Agreement field.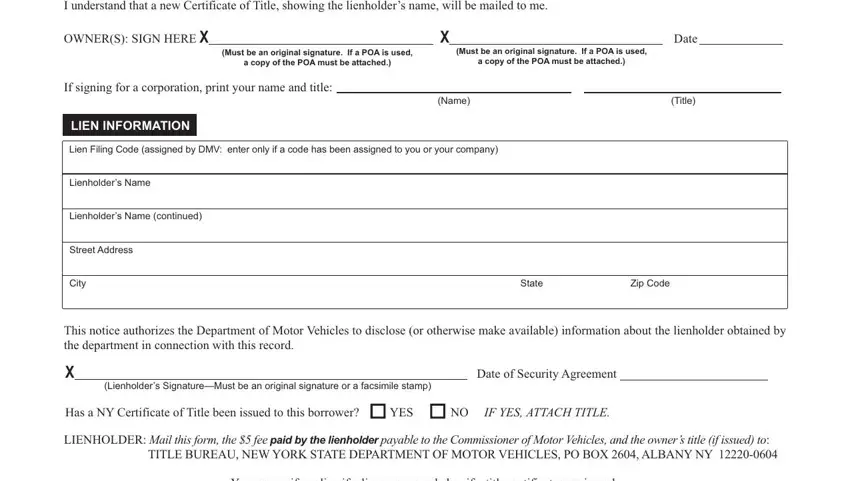 Within the field talking about YES, NO, IF, YES, ATTACH, TITLE and reset, clear you have got to write down some vital details.

Step 3: Press the Done button to save your file. Then it is at your disposal for transfer to your electronic device.
Step 4: To stay away from potential upcoming challenges, it is important to have as much as two or more duplicates of every single document.