It won't be hard to fill in ocwen loan modification form with the help of our PDF editor. This is how you may shortly make your form.
Step 1: Choose the orange "Get Form Now" button on the website page.
Step 2: Right now, you can edit your ocwen loan modification form. Our multifunctional toolbar allows you to include, eliminate, adapt, highlight, as well as conduct many other commands to the text and areas inside the file.
In order to prepare the ocwen loan modification form PDF, provide the information for all of the sections: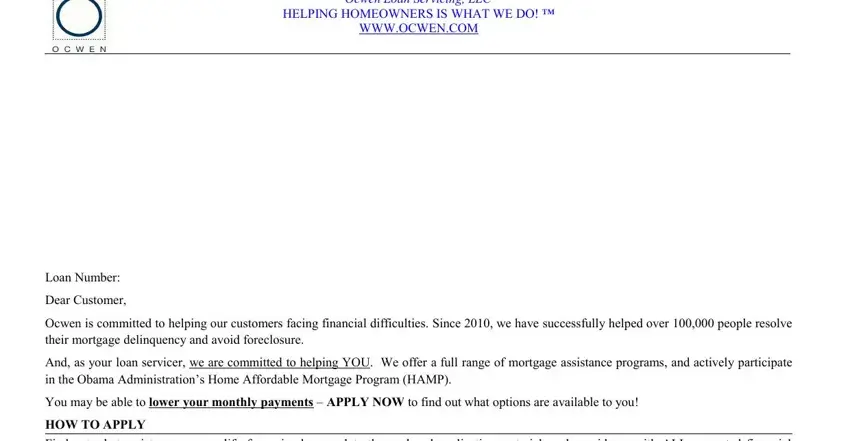 Feel free to fill out the Step, Complete and sign the enclosed, Borrowers information Property, Section Section, Occupancy and Rental Information, Section, Step, Provide required Financial, Section, Provide the required income, relative spouse domestic partner, Current Employment Information, Section Section Section Section, Housing Expenses Misc Expenses, and Section b Section c Section space with the required data.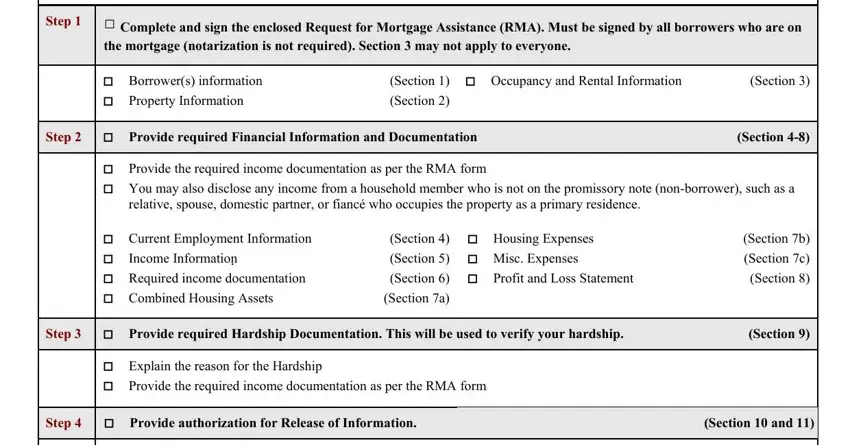 You will need to include particular particulars inside the segment Provide Consent of Release of, Step, Complete and sign a dated copy of, Section, For each borrower please submit a, Tax Return Transcript, Borrowers who filed their tax, filers, Step, Review the information provided, Dodd Frank Certificate, Section Section Section, Homeowners Hotline Government, Section Section Section, and Step Gather and send completed.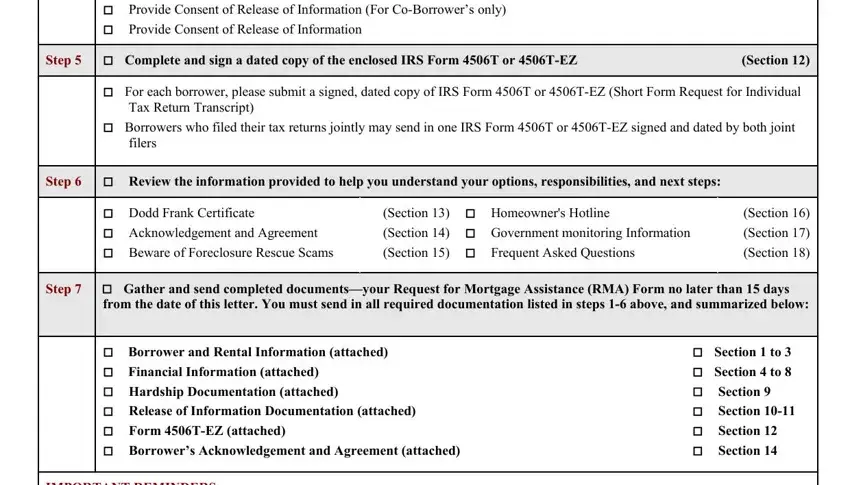 The Borrower, CoBorrower, CoBorrower, Name, Social Security Number, Date of Birth, Home Phone Number with Area Code, Cell or Work Number with Area Code, Email ID, Property Address, Has any borrower filed for, Yes, Filing DateMMDDYYYY, Bankruptcy case number, and Has your bankruptcy been discharged box will be your place to insert the rights and responsibilities of each side.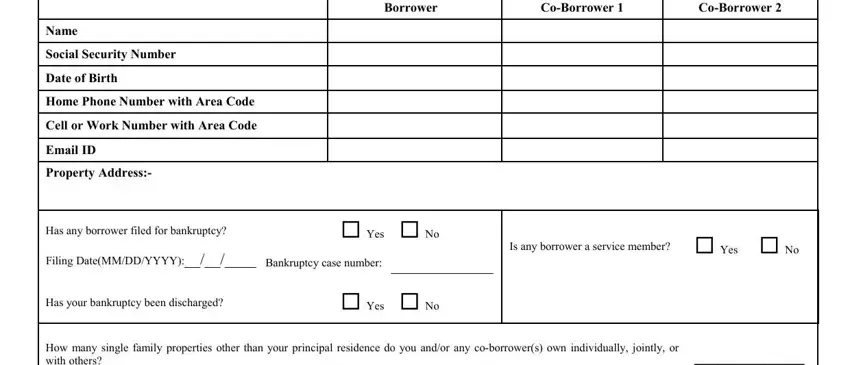 Finalize by checking the next sections and completing them as needed: How many single family properties, Have you ever received a HAMP, How many permanent HAMP, Are you or any coborrower, Yes No Yes No, SECTION PROPERTY INFORMATION This, I want to, Do you have any condominium or, Keep the property Sell the, Yes, Total Monthly Amount of HOA fees, Who are fees paid to Name Address, Are there other mortgages or liens, Yes, and If Yes Servicer Name Loan ID.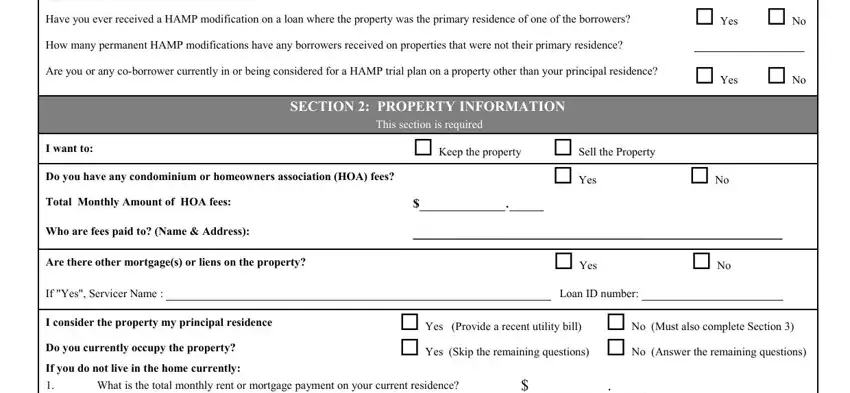 Step 3: When you click the Done button, your ready document may be transferred to any kind of your gadgets or to email indicated by you.
Step 4: Attempt to make as many duplicates of the file as possible to avoid potential problems.