There isn't anything difficult concerning completing the nebraska first report injury form once you begin using our tool. Following these simple steps, you will have the fully filled out PDF document within the shortest period you can.
Step 1: Click the "Get Form Here" button.
Step 2: You are now on the form editing page. You can edit, add text, highlight specific words or phrases, place crosses or checks, and insert images.
To be able to create the nebraska first report injury form PDF, provide the details for all of the parts: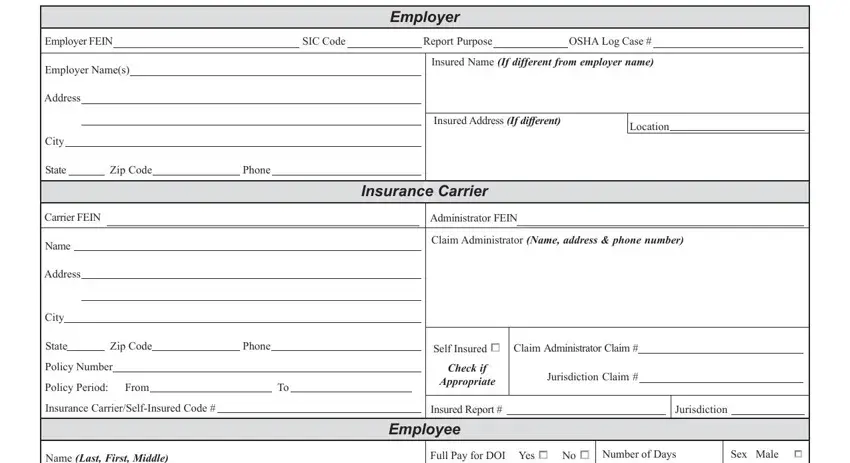 In the Name Last First Middle, Address, City, State, Zip Code, Phone, Date of Birth, Social Security Number, Date Hired, Full Pay for DOI Yes cid No cid, Number of Days Worked Per Week, Sex Male cid Female cid, Number of Dependents, Marital Status Wage, and Married cid Separated cid area, put in writing your details.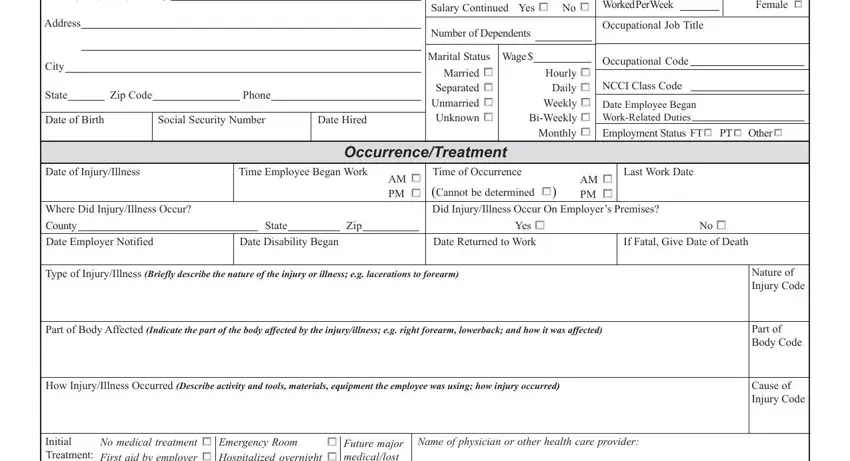 Inside the section referring to Initial Treatment, No medical treatment cid First aid, cid Emergency Room Future major, Date Administrator Notified, Name of physician or other health, and Date Prepared, it's essential to put down some demanded data.

Step 3: Click the Done button to save your document. Now it is offered for upload to your gadget.
Step 4: It is better to prepare copies of the file. There is no doubt that we are not going to disclose or check out your information.