Couple of things are simpler than creating files using the PDF editor. There isn't much you have to do to update the certificate dissolution form - only adopt these measures in the following order:
Step 1: Locate the button "Get Form Here" and select it.
Step 2: You'll find each of the actions that you can take on your template once you've got entered the certificate dissolution editing page.
Provide the content requested by the platform to create the document.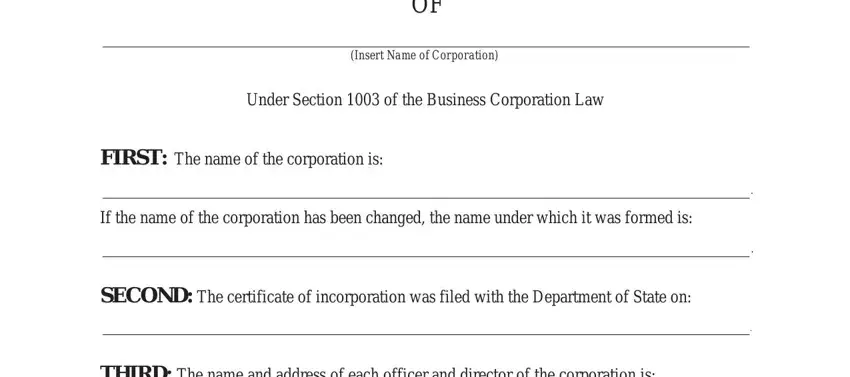 Type in the necessary details in the space DOSfRev, and Pageof.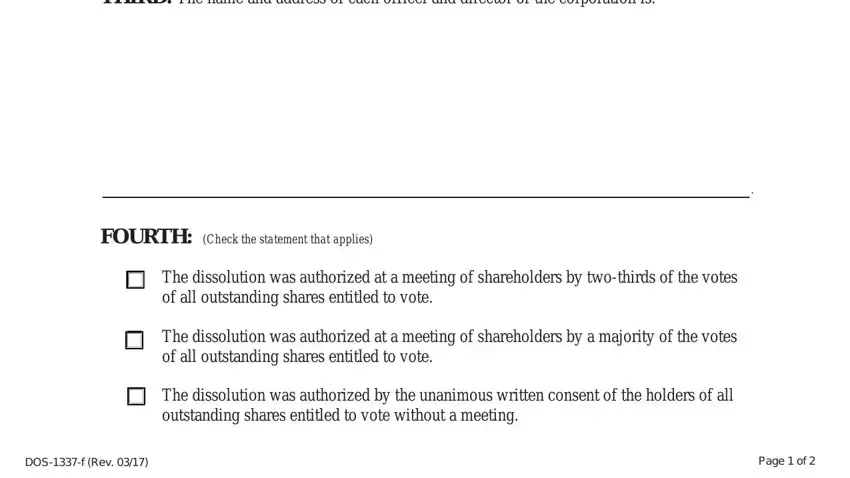 The software will ask you for details to instantly complete the field XSignature, PrintorTypeNameofSigner, PrintorTypeTitleofSigner, CERTIFICATEOFDISSOLUTION, InsertNameofCorporation, and FilersNameandMailingAddress.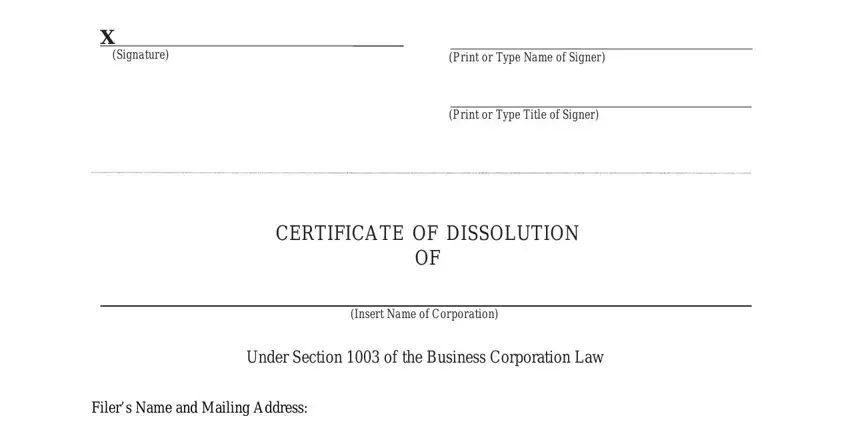 The FilersNameandMailingAddress, Name, CompanyifApplicable, MailingAddress, CityStateandZipCode, and ForDOSUseOnly area will be applied to record the rights or responsibilities of both sides.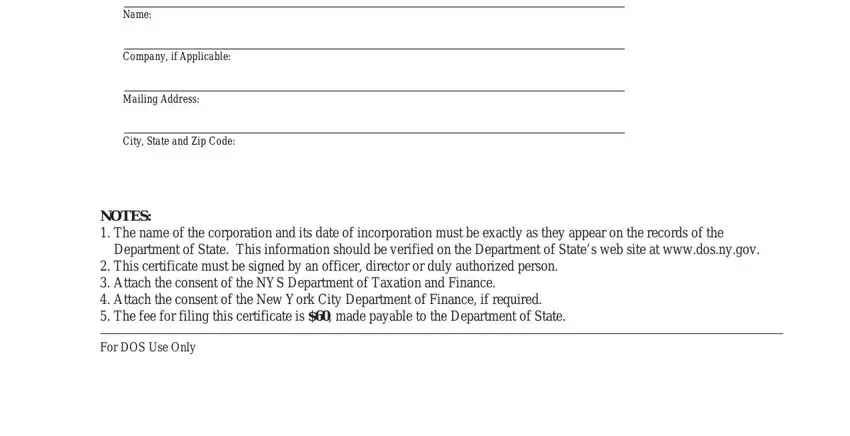 Step 3: Hit the Done button to confirm that your finalized form may be transferred to any device you pick out or forwarded to an email you specify.
Step 4: In order to avoid probable upcoming concerns, please be sure to get no less than two copies of every file.