You'll be able to fill in notice of tort claim oregon effectively using our online tool for PDF editing. Our team is devoted to providing you the ideal experience with our editor by consistently adding new functions and enhancements. With all of these updates, working with our editor gets better than ever! With some simple steps, you'll be able to start your PDF editing:
Step 1: Hit the orange "Get Form" button above. It will open up our pdf editor so that you can begin filling out your form.
Step 2: As you launch the file editor, there'll be the document made ready to be filled in. Aside from filling in different fields, you may as well do several other things with the PDF, specifically putting on any textual content, modifying the original text, inserting images, placing your signature to the form, and a lot more.
This form requires specific details; to ensure accuracy, please adhere to the subsequent steps:
1. It's essential to complete the notice of tort claim oregon correctly, hence be mindful while filling out the areas containing these specific blank fields: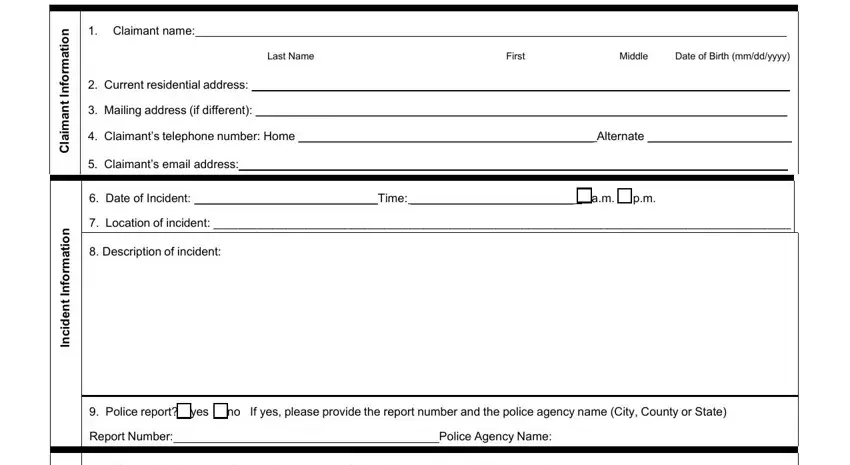 2. After completing the previous part, head on to the subsequent step and fill out the essential particulars in all these blanks - y Name of State agency involved, Name of employee if applicable, If injuries occurred please, If property damage occurred, s e g a m a D, and s Witness name address phone.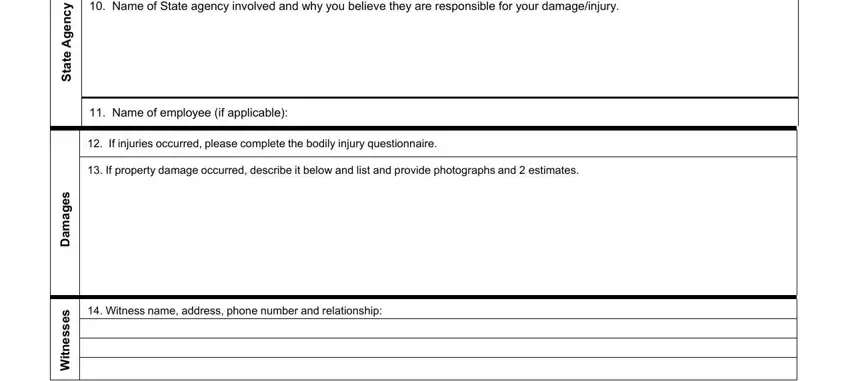 3. Completing Last Name, Date of Birth mmddyyyy, First name, Gender cidM cidF, Middle initial, Is this related to an auto, If yes where were you seated in, cidDriver cidFront right passenger, Seatbelt used cidYes cidNo, What kind cidLap cid Shoulder cid, Did the airbag deploy cidYes cid, e r i, Describe your injury, a n n o i t s e u Q y r u n, and l i is essential for the next step, make sure to fill them out in their entirety. Don't miss any details!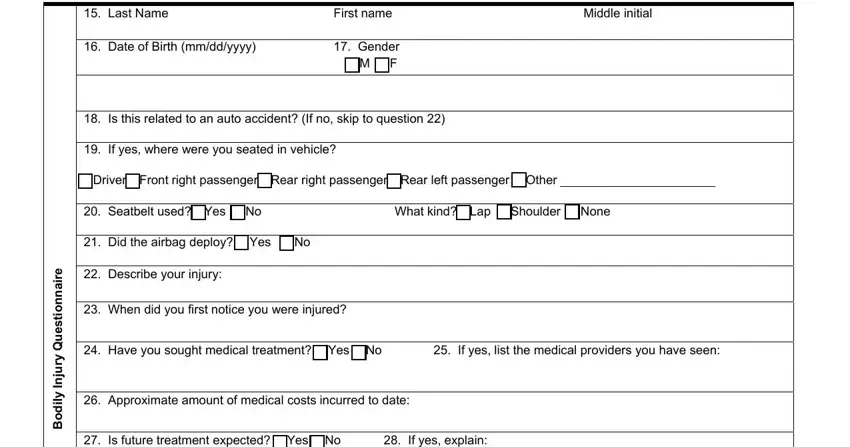 4. This next section requires some additional information. Ensure you complete all the necessary fields - Is future treatment expected, If yes explain, Do you have any prior injuries to, If yes explain, Any other information you would, Page of, and Revised Form No DASRM Standard - to proceed further in your process!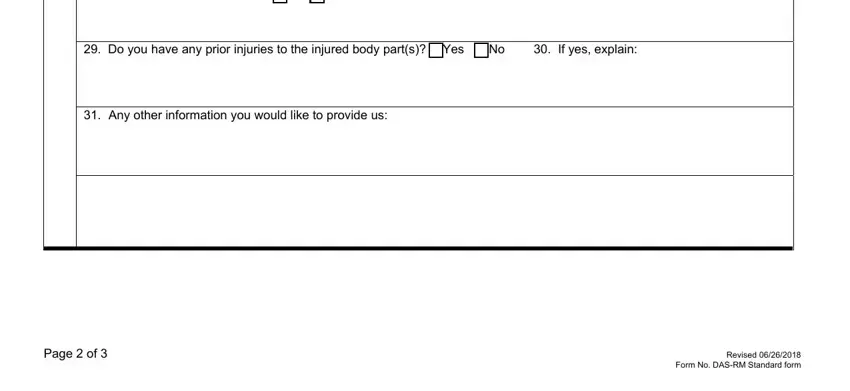 5. Because you approach the finalization of your document, you will find several extra things to do. Particularly, Additional information, Per ORS Risk Management must, Signature of claimant, and Date should be filled out.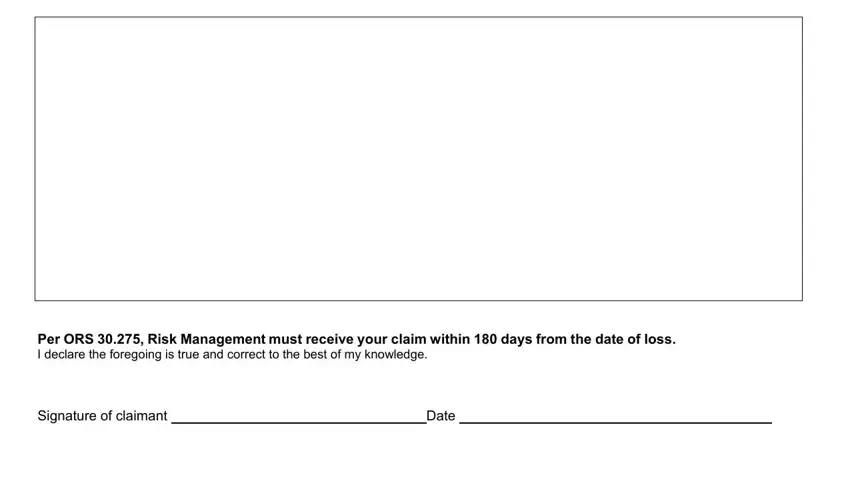 A lot of people generally make mistakes while filling out Additional information in this part. Remember to revise whatever you enter here.
Step 3: When you've looked over the information you filled in, press "Done" to finalize your FormsPal process. Right after registering afree trial account with us, you'll be able to download notice of tort claim oregon or email it at once. The document will also be available in your personal account page with your each change. At FormsPal, we endeavor to guarantee that your information is kept private.