Dealing with PDF forms online is very simple with our PDF editor. Anyone can fill in bco 23 fillable form here within minutes. FormsPal team is aimed at giving you the best possible experience with our editor by constantly releasing new features and upgrades. With all of these updates, working with our editor becomes easier than ever! For anyone who is seeking to get going, here is what it's going to take:
Step 1: Hit the "Get Form" button above on this webpage to access our editor.
Step 2: When you access the PDF editor, you will get the form made ready to be filled in. Besides filling in various blank fields, it's also possible to perform some other actions with the form, particularly adding your own words, modifying the initial text, inserting graphics, placing your signature to the PDF, and a lot more.
So as to fill out this PDF form, be sure to enter the required details in every single field:
1. Fill out the bco 23 fillable form with a number of essential blanks. Gather all the required information and make sure absolutely nothing is forgotten!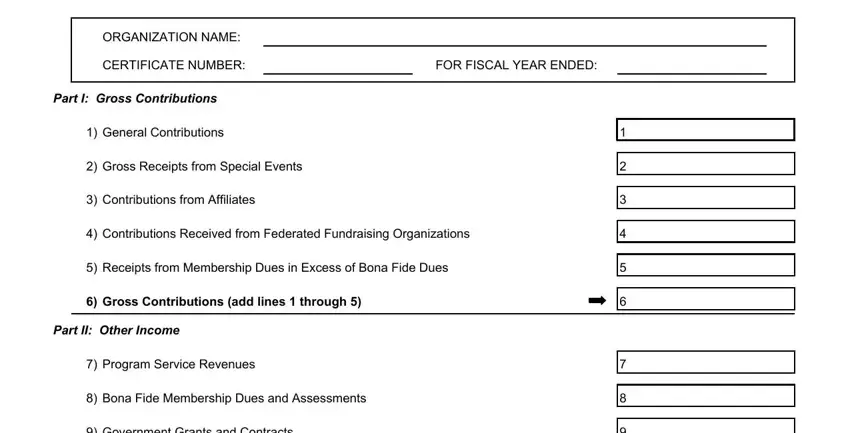 2. Once your current task is complete, take the next step – fill out all of these fields - Government Grants and Contracts, Miscellaneous Income, Total Income add lines through, Part III Expenses, Program Services, Administrative Expenses, Fundraising Expenses, Payments to Affiliated, Other Expenses from Special, Miscellaneous Expenses, Total Expenses add lines through, and Part IV Net Assets with their corresponding information. Make sure to double check that everything has been entered correctly before continuing!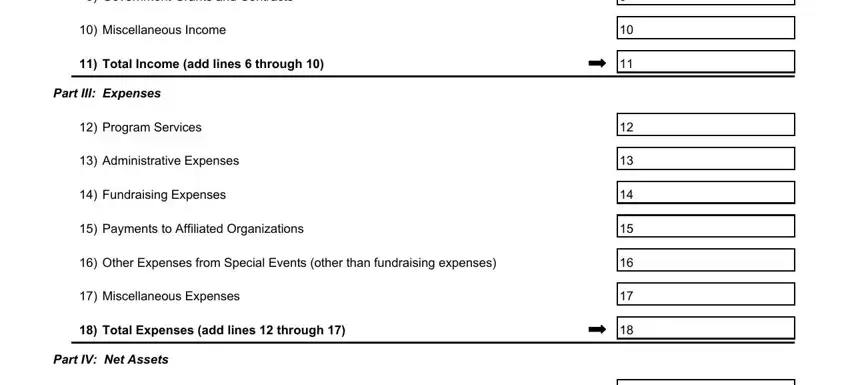 3. This part is usually easy - fill out all of the blanks in Excess or Deficit for the Year, Net Assets or Fund Balances at, Other Changes in Net Assets or, Net Assets or Fund Balances at, and See Next Page for Salaries and to finish this part.

Concerning Net Assets or Fund Balances at and Other Changes in Net Assets or, be sure you review things in this current part. Those two are thought to be the most important fields in this page.
4. To move ahead, the next step involves completing several blank fields. Examples include Five Highest Paid Employees, and Officers, which you'll find integral to carrying on with this document.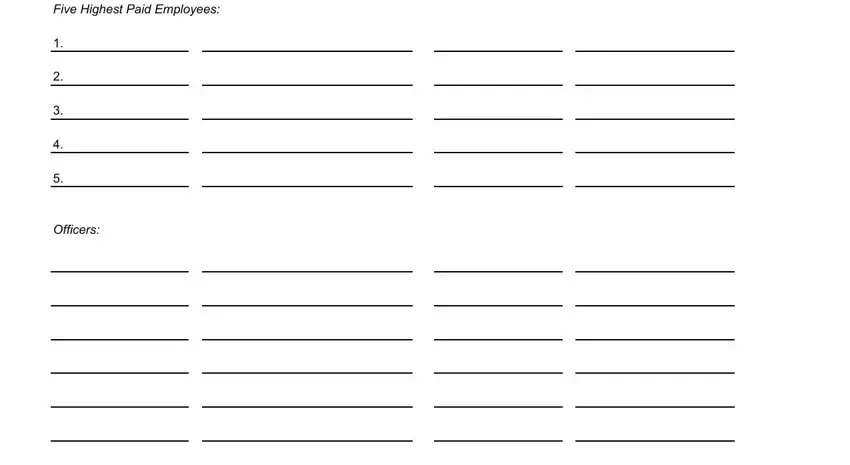 5. This last stage to finish this PDF form is crucial. Make sure you fill out the displayed fields, which includes , prior to finalizing. Or else, it can produce a flawed and possibly nonvalid form!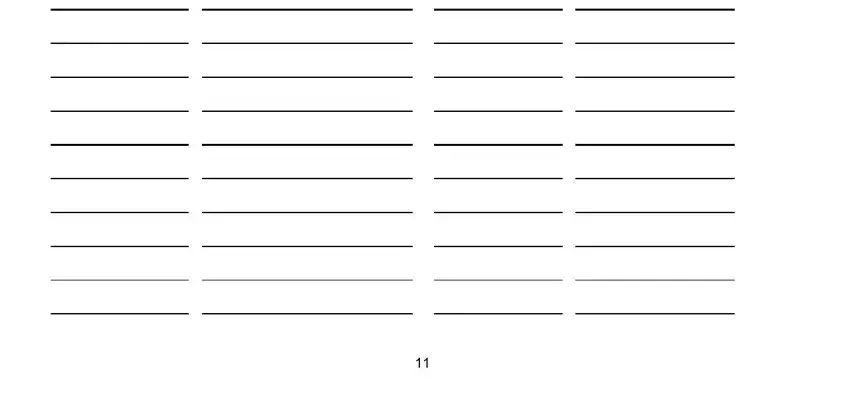 Step 3: After you have looked over the details in the blanks, simply click "Done" to finalize your form at FormsPal. Join us today and easily access bco 23 fillable form, set for downloading. All alterations made by you are saved , helping you to customize the document at a later stage if needed. We don't share any information that you type in when dealing with forms at our site.