Our qualified developers have worked together to implement the PDF editor that you may go with. The following app allows you to prepare petition expunction documentation quickly and efficiently. This is all you need to undertake.
Step 1: Click the "Get Form Now" button to begin.
Step 2: As soon as you have entered the petition expunction edit page, you will notice all actions it is possible to use concerning your file in the upper menu.
Complete the particular segments to prepare the file: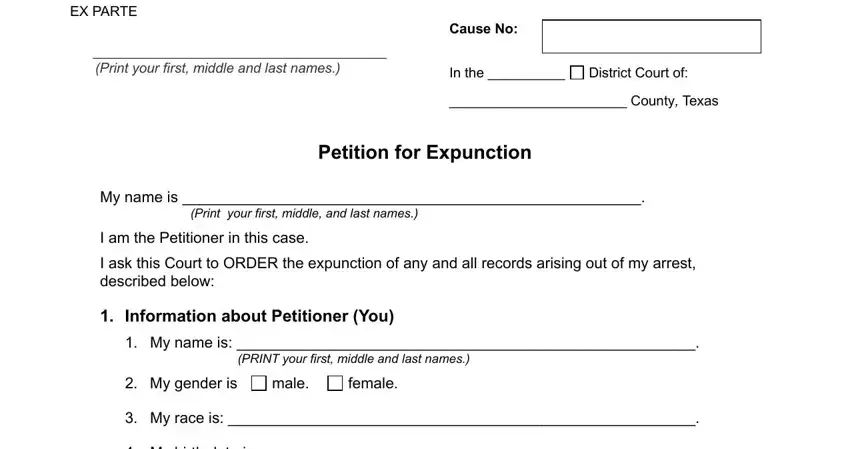 Fill out the My birth date is, month day and year, My drivers license number is, My social security number is, My address at the time of the, PRINT your address at the time of, Offense and Arrest, Offense, List the offense, Alleged Offense Date, date the offense was allegedly, Arrest Date, date of arrest, Location of Arrest, and city county and state where you fields with any content that will be required by the platform.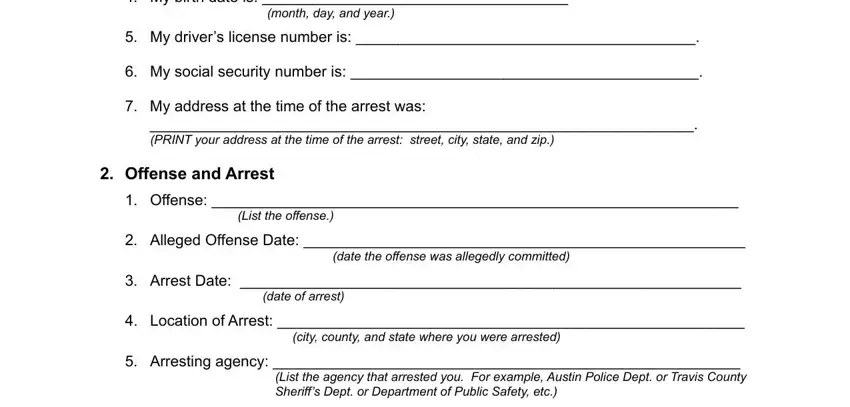 The application will request for additional information to be able to automatically fill out the box attorney if youre not sure Check, I have not been charged with any, I was charged with an offense, The official charges related to, number but later transferred to, My charges were originally filed, the following cause number, My charges were finally prosecuted, the original court with the same, the following court with, the following cause number, My arrest was not pursuant to a, of an arrest that occurs pursuant, Grounds for Expunction Check the, and Never Charged You were never.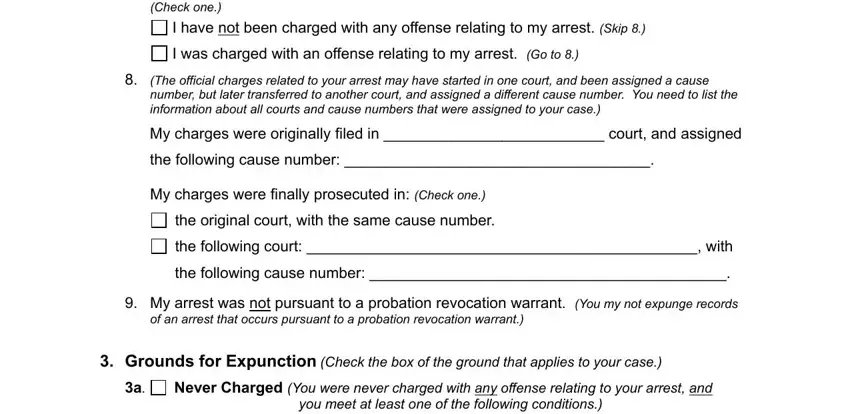 The I have not been charged for an, I was arrested for a Class C, I was arrested for a Class A or B, since the arrest I have not been, I was arrested for a felony and It, note below, The prosecuting attorney has, needed for use in any criminal, and The Statute of Limitations has run field will be used to list the rights or responsibilities of each party.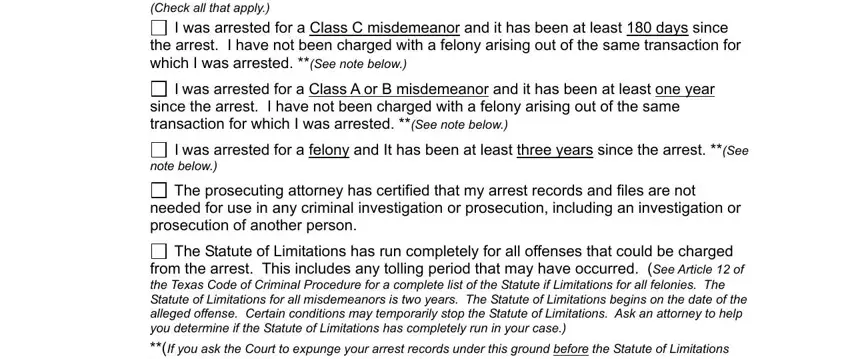 Finish by checking the next areas and filling them in accordingly: Dismissed Your charges were, My charges were dismissed or, I have attached a copy of the, I have been released and the, I have not submitted to any kind, I did not intentionally or, My charges were dismissed or, Check one, because I completed a pretrial, Government Code or because I was, and and prosecution is no longer.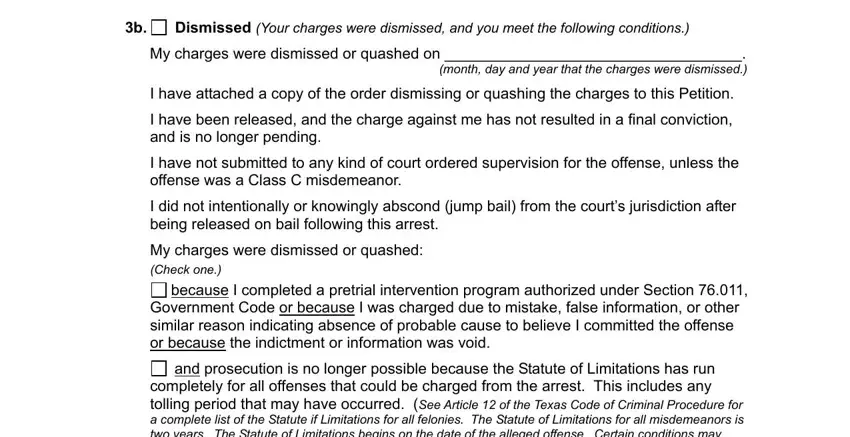 Step 3: Click "Done". Now you can export your PDF file.
Step 4: Generate copies of your file. This should protect you from potential troubles. We don't view or publish your data, thus feel comfortable knowing it is secure.