Our qualified developers have worked together to implement the PDF editor that you may go with. The following app allows you to prepare petition for expungement documentation quickly and efficiently. This is all you need to undertake.
Step 1: Click the "Get Form Now" button to begin.
Step 2: As soon as you have entered the petition for expungement edit page, you will notice all actions it is possible to use concerning your file in the upper menu.
Complete the particular segments to prepare the file: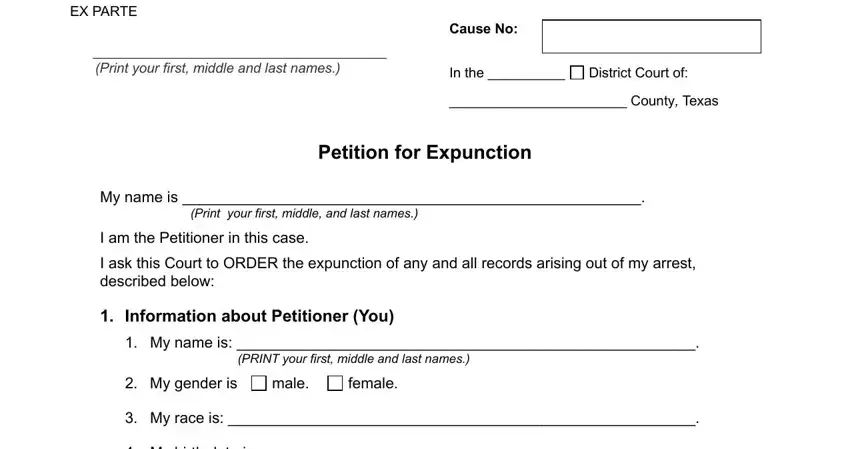 Fill out the My, race, is My, birthdate, is month, day, and, year My, drivers, license, number, is My, social, security, number, is My, address, at, the, time, of, the, arrest, was Offense, and, Arrest Offense, List, the, offense Alleged, Offense, Date date, the, offense, was, allegedly, committed Arrest, Date date, of, arrest and Location, of, Arrest fields with any content that will be required by the platform.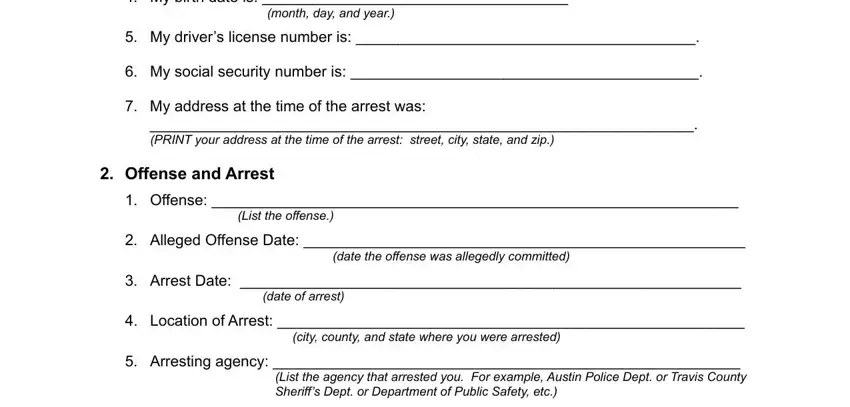 The application will request for additional information to be able to automatically fill out the box .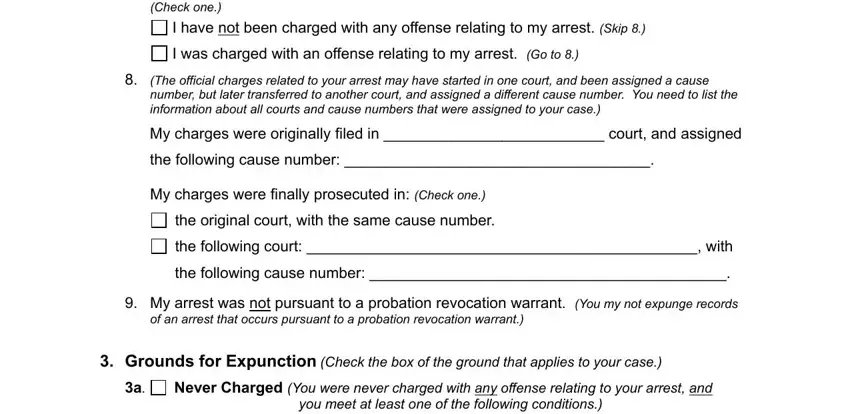 The Check, one the, following, cause, number the, following, court, with and the, following, cause, number field will be used to list the rights or responsibilities of each party.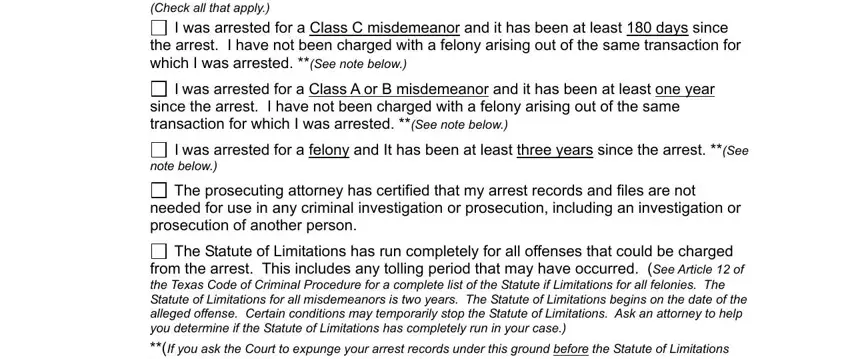 Finish by checking the next areas and filling them in accordingly: note, below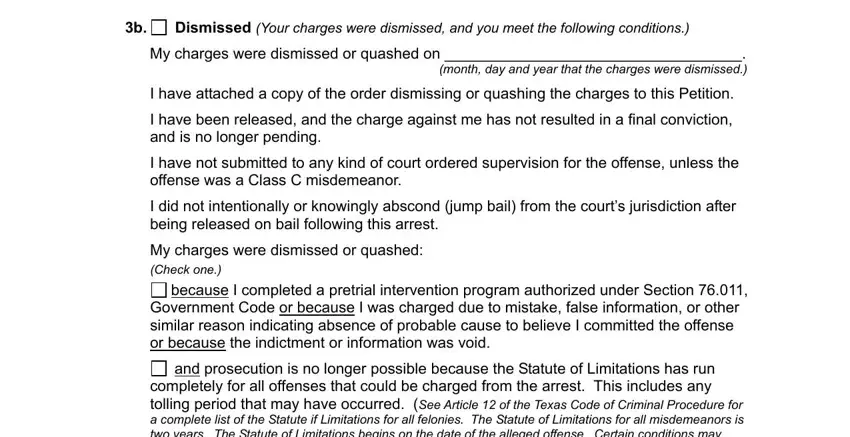 Step 3: Click "Done". Now you can export your PDF file.
Step 4: Generate copies of your file. This should protect you from potential troubles. We don't view or publish your data, thus feel comfortable knowing it is secure.