Our skilled developers have worked collectively to design the PDF editor which you will begin using. The app makes it simple to complete adoption forms texas files instantly and with ease. This is all you need to carry out.
Step 1: Choose the button "Get Form Here".
Step 2: Now you are on the form editing page. You can change and add content to the file, highlight words and phrases, cross or check particular words, include images, put a signature on it, erase needless fields, or remove them completely.
For you to create the form, provide the information the system will require you to for each of the next parts: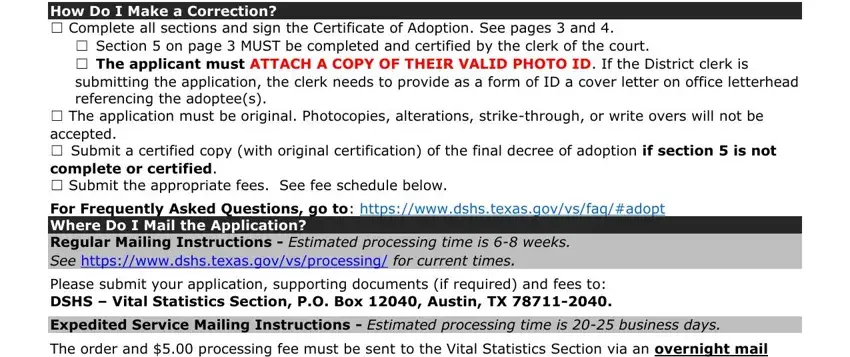 Provide the necessary details in the Fee Schedule Filing Fees O, Grand Total, Fees may be combined in one check, For the status of your request, Page of, and VS Rev area.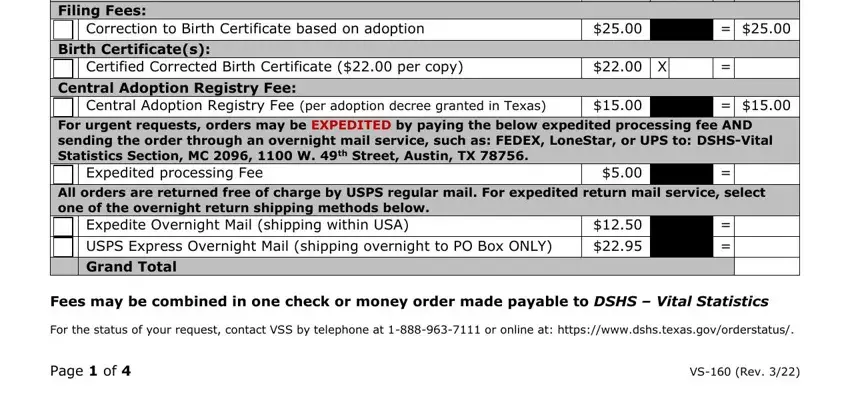 You'll be expected to type in the information to let the program fill in the box Certificate of Adoption, THIS IS A PERMANENT RECORD Type or, Birth Certificate Number if known, Childs First Name, Middle Name, Last Name, Date of Birth MMDDYYYY, Sex, Time of Birth, Name of HospitalFacility, City, County, State or Foreign Country, Full Maiden Name First Middle Last, and Full Maiden Name First Middle Last.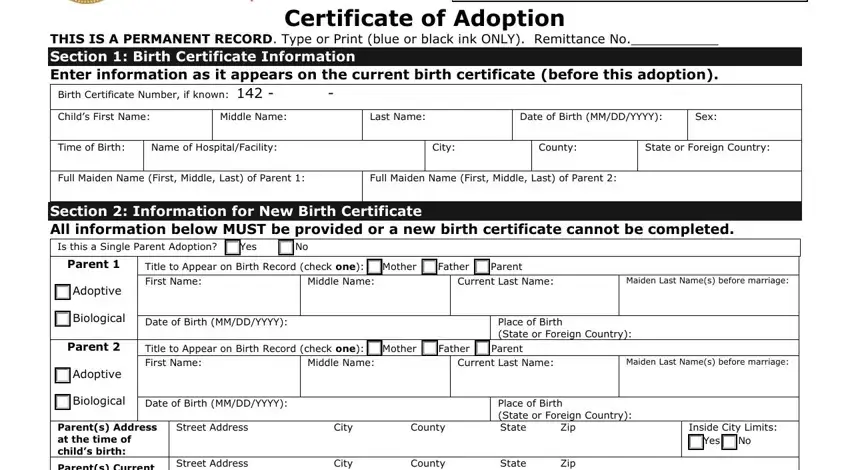 Explain the rights and obligations of the parties in the box Parents Current Address, Parents Email Address, Section Parents Signature, Parents Signature REQUIRED, Parents Phone No, Section AttorneyPlacing Agency, Name of Attorney of Record, Attorneys Email Address, Attorneys Information, Placing Agency or Managing, Mailing Address Street address, Name of Child Placing Agency or, Mailing Address Street address, Phone No, and Phone No.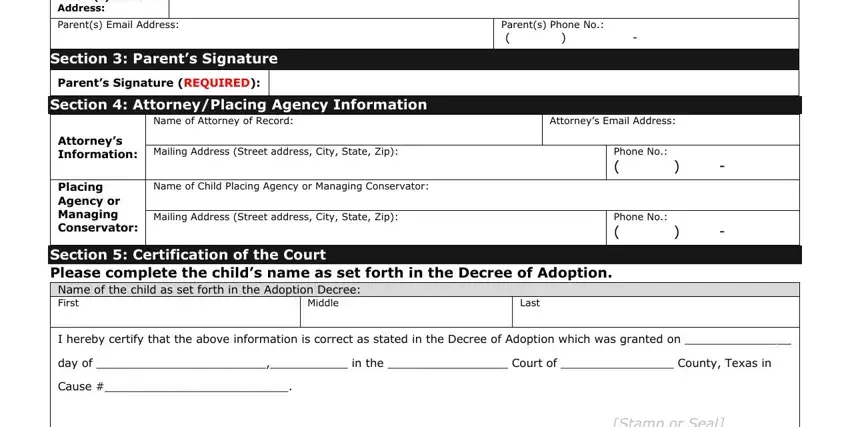 Finish by reading the next areas and submitting the suitable data: Section What is Your Name, Name First Middle Last, Address Mailing Address City State, Email Address, Telephone ampm, Your relationship to Person named, Section Would the applicant like, Check one, No I would not like a certified, Yes I would like a certified copy, Number ordered, If Yes verify the fees and, WARNING The Penalty for knowingly, Adoptive Parent Adult Adoptee or, and ATTACH A COPY OF YOUR VALID PHOTO.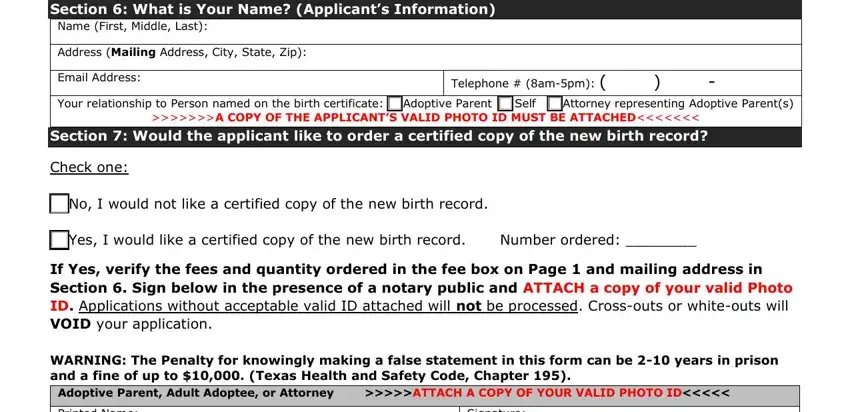 Step 3: As soon as you are done, click the "Done" button to upload the PDF document.
Step 4: To prevent different hassles as time goes on, try to prepare up to two or three copies of your file.