It is a piece of cake to prepare the 050 form. Our tool was created to be help you prepare any document efficiently. These are the actions to go through:
Step 1: On the page, click the orange "Get form now" button.
Step 2: At this point, you may change the 050 form. Our multifunctional toolbar will let you insert, delete, adapt, highlight, and conduct several other commands to the content and fields within the document.
These particular segments are what you are going to prepare to receive the finished PDF form.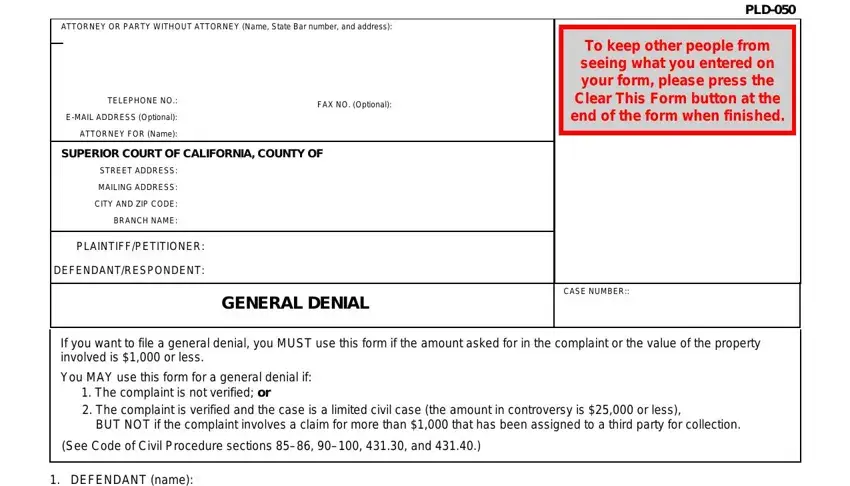 Write down the required information in the section generally denies each and every, DEFENDANT states the following, Date, TYPE OR PRINT NAME, SIGNATURE OF DEFENDANT OR ATTORNEY, If you have a claim for damages or, The original of this General, and Page of.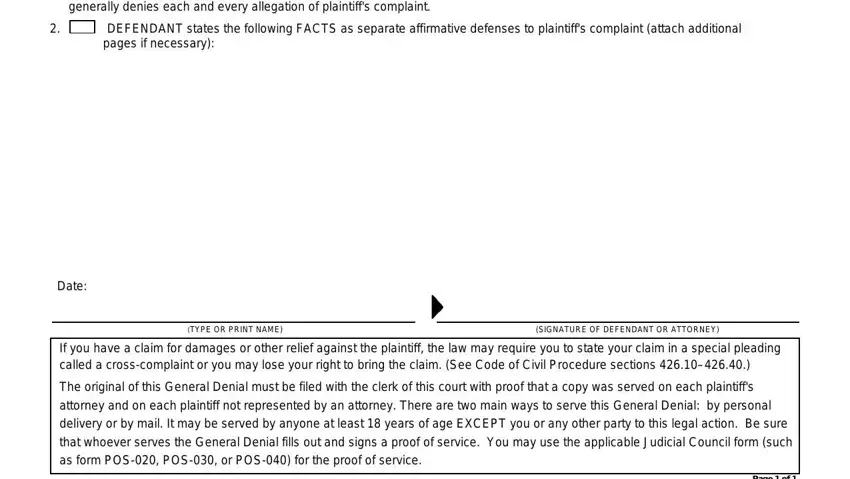 You should emphasize the necessary particulars within the Form Adopted for Mandatory Use part.

Step 3: Click the "Done" button. So now, you can export your PDF document - download it to your electronic device or send it through electronic mail.
Step 4: Ensure that you keep away from future misunderstandings by producing minimally a pair of duplicates of the document.