It is possible to prepare the poder simple movistar form with our PDF editor. These actions will allow you to instantly get your document ready.
Step 1: Choose the button "Get Form Here".
Step 2: Once you have entered the poder simple movistar edit page, you'll see all actions you can undertake regarding your file at the top menu.
These sections will help make up your PDF file: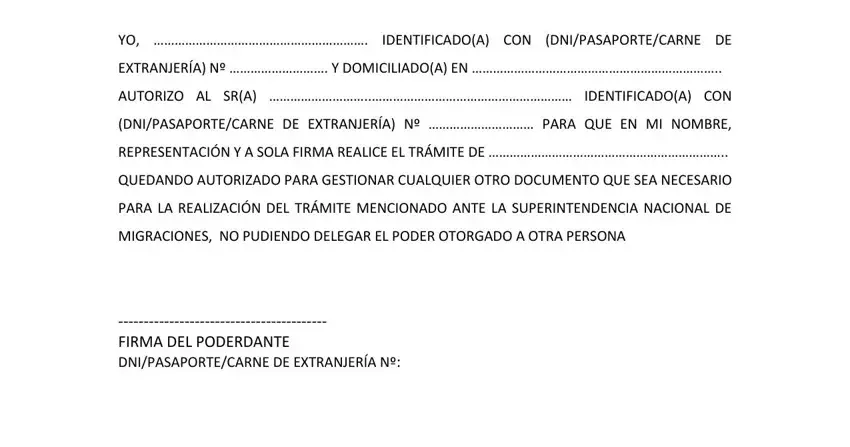 Step 3: Select "Done". Now you can transfer your PDF file.
Step 4: Make duplicates of the form - it can help you stay away from forthcoming concerns. And fear not - we cannot display or check your details.