Creating the postal damaged packages file is easy using our PDF editor. Keep up with these steps to obtain the document in no time.
Step 1: Choose the button "Get form here" to access it.
Step 2: Now you are on the file editing page. You may edit and add content to the form, highlight words and phrases, cross or check selected words, insert images, insert a signature on it, delete unrequired fields, or remove them completely.
Fill out the next segments to fill out the document: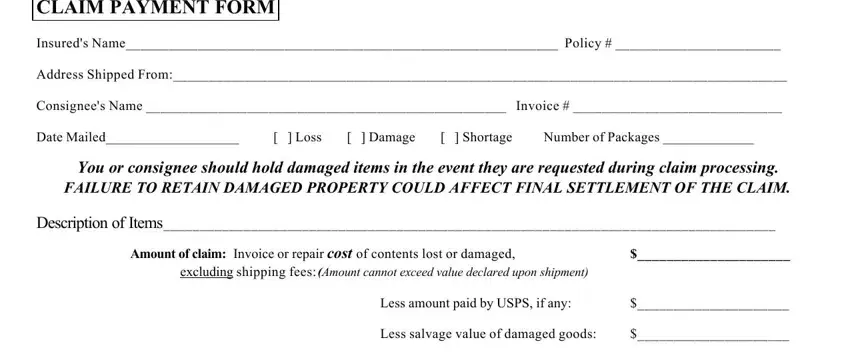 Write down the essential information in the box AMOUNT, DATE, BY FOR, PIP, USE, ONLY and your, claim, at, www, pip, in, sure, com

Step 3: Click the Done button to make certain that your finished form could be exported to each electronic device you use or delivered to an email you specify.
Step 4: Produce copies of the template. This would protect you from possible future complications. We don't see or share the information you have, therefore you can be confident it is secure.