It's very easy to fill out the basic work physical form blanks. Our editor makes it pretty much effortless to complete any type of form. Listed below are the primary four steps you'll want to consider:
Step 1: Choose the "Get Form Now" button to get started on.
Step 2: As soon as you access our basic work physical form editing page, you'll see each of the actions you can undertake regarding your file at the upper menu.
Enter the details demanded by the system to complete the file.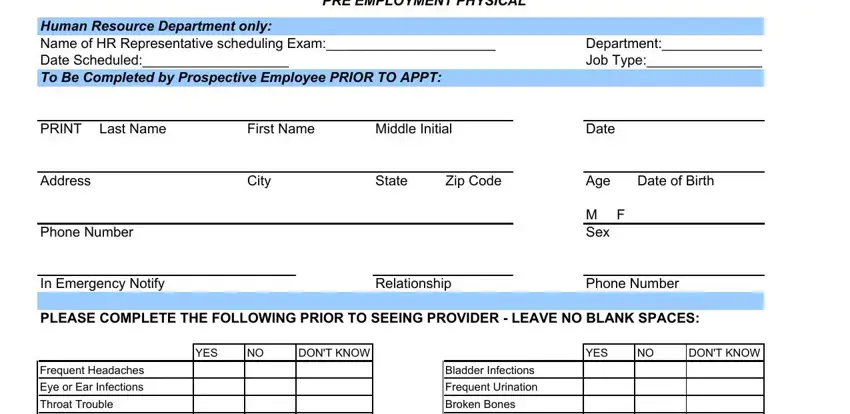 Write down the information in the Sinus Trouble, Thyroid Problems, Frequent Colds, Lumps or Tumors in Neck, Asthma, Pneumonia, Pleurisy, Spitting up Blood, Coughing up Blood, Chronic Cough, Lung Trouble, Tuberculosis, Shortness of Breath, Chest Pains, and Rheumatic Fever field.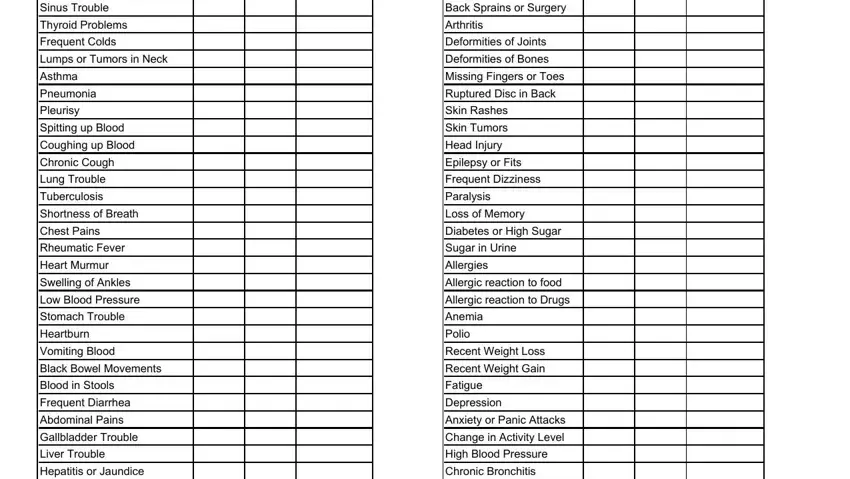 The program will ask for more information with a purpose to instantly fill in the area Piles Hemorrhoids, Tropical Disease or Worms, Hernia or Rupture, Kidney Trouble, Kidney Stones, Blood in Urine, Muscle Pain, Sleeping Problems, Breast Lumps, Loss of Consciousness, and Excessive Thirst.

It is essential to define the rights and responsibilities of all parties in space NEW YORK UNIVERSITY PRE EMPLOYMENT, NAME, Have you ever Suffered from, YES, Have you ever been a patient in a, NAME OF HOSPITAL, CONDITION TREATED FOR, and DATES.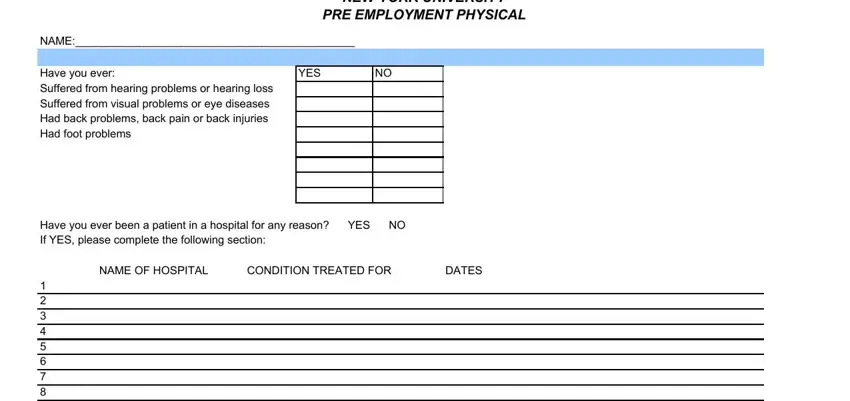 Finish by taking a look at the next sections and completing them correspondingly: Have you ever lost time from work, Are you currently uder the, Do you SMOKE YES NO If YES What, Do you drink ALCOHOL YES NO If YES, and Are you taking prescribed or over.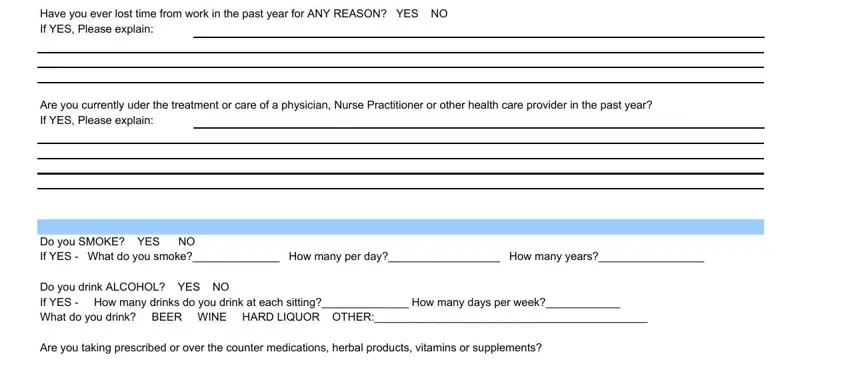 Step 3: If you're done, click the "Done" button to upload the PDF file.
Step 4: You may create copies of your form toremain away from any type of possible complications. Don't worry, we don't disclose or track your data.