It really is quite simple to prepare the arbys application pdf. Our PDF editor was built to be help you prepare any form swiftly. These are the four steps to take:
Step 1: The very first step should be to select the orange "Get Form Now" button.
Step 2: The moment you get into the arbys application pdf editing page, you will notice all of the actions you can take regarding your template at the top menu.
For every single segment, create the details demanded by the program.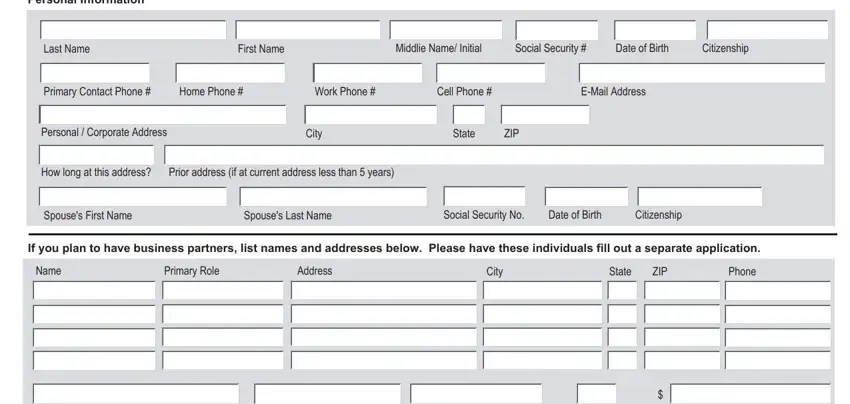 You need to provide the crucial details in the st, Choice nd, Choice rd, Choice Address, City, State, County, ZIP, Address, City, State, County, ZIP, Address, and City area.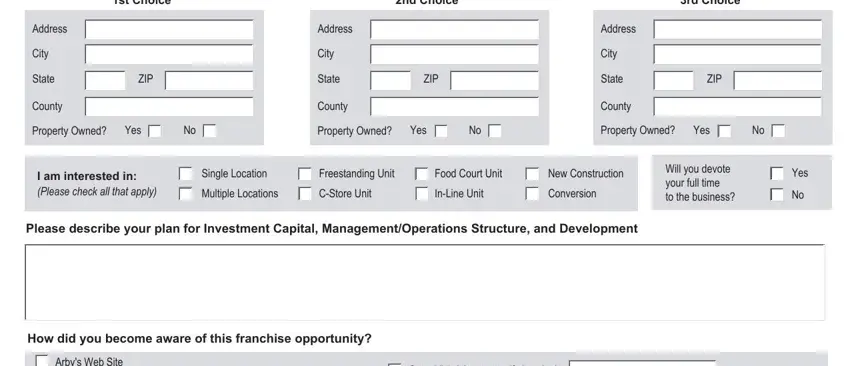 You will be required to enter the details to help the program fill out the segment Arby, s, WebSite Direct, Mail Other, WebSite, please, specify Magazine, please, specify Trade, Show, please, specify Store, Visit, please, specify, location Referral, please, specify, name Newspaper, please, specify Other, please, specify and Page, of

As part of part Current, Occupation Company, Position, Start, Date City, State, Current, Salary Education, Last, Year, of, School, Completed Name, of, College, Postgraduate, Schools and Degrees, define the rights and responsibilities.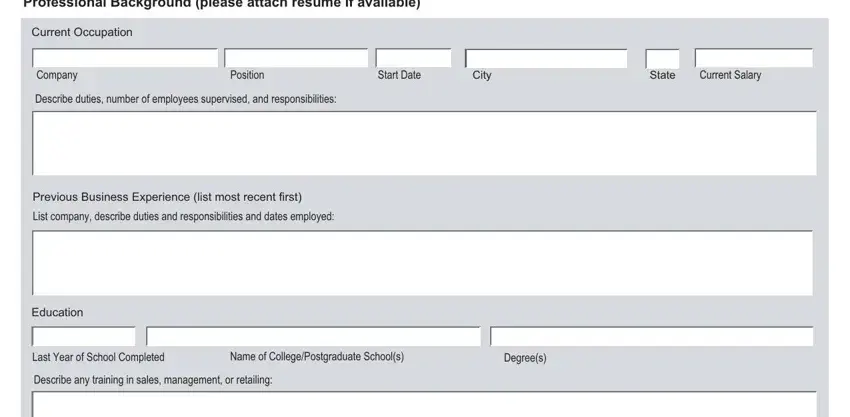 Review the areas Franchise, Experience Yes, If, yes, please, explain Yes, If, yes, please, explain Yes, If, yes, please, explain and Yes and then fill them in.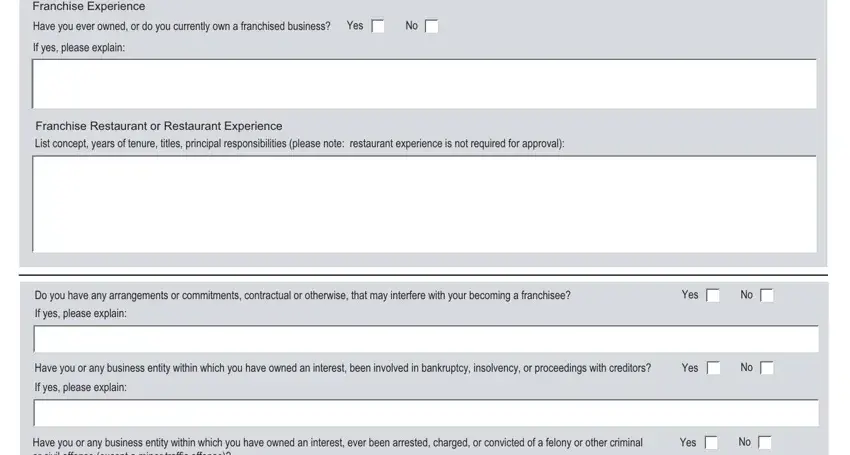 Step 3: Select the Done button to be sure that your finished file is available to be exported to any type of device you end up picking or mailed to an email you specify.
Step 4: Prepare copies of the document. It will save you from possible problems. We cannot see or distribute your data, therefore feel comfortable knowing it's going to be secure.