Our finest web programmers have worked together to make the PDF editor that you'll make use of. The following application makes it simple to obtain puppy breeder application examples forms quickly and efficiently. This is certainly all you need to carry out.
Step 1: First of all, click on the orange "Get form now" button.
Step 2: Right now, it is possible to update the puppy breeder application examples. The multifunctional toolbar makes it possible to include, delete, adjust, highlight, and do several other commands to the text and areas within the document.
The PDF form you plan to prepare will cover the next segments: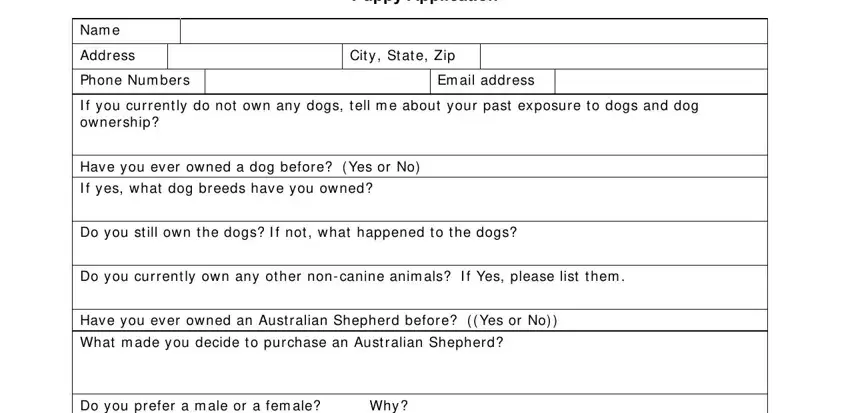 Add the expected information in the Do you prefer a m ale or a fem ale, Do you have a color preference, and How m any adult s live in your hom segment.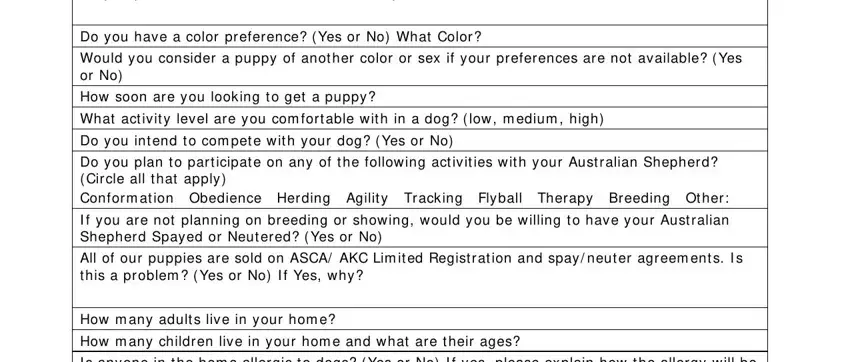 Point out the most crucial details the How m any adult s live in your hom, and Are all t he m em bers of t he field.

The How do t he m em bers of t he fam, Are you com fort able wit h a, and I f you are rent ing or live in a area is the place where both sides can place their rights and obligations.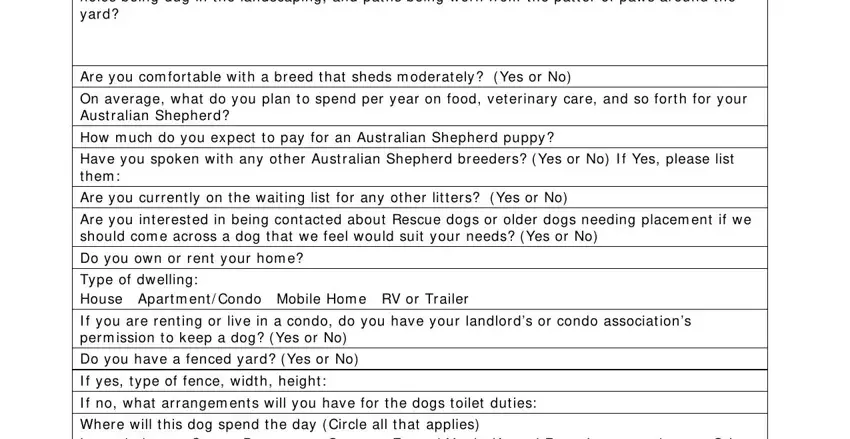 Check the areas I f you are rent ing or live in a, What t ype of personalit y are you, Please list t wo references such, I f you are est ablished wit h a, and How did you find out about t his and next fill them out.
Step 3: Click the "Done" button. At that moment, you can transfer your PDF document - upload it to your device or forward it by using electronic mail.
Step 4: It may be simpler to maintain copies of your form. You can rest easy that we will not share or view your information.