This PDF editor makes it simple to prepare documents. You won't need to perform much to edit puppy shots vaccinations forms. Just simply follow these particular actions.
Step 1: The first task should be to click on the orange "Get Form Now" button.
Step 2: At the time you get into our puppy vaccination record editing page, you will find each of the options you can undertake about your file in the top menu.
If you want to complete the puppy vaccination record PDF, enter the content for all of the sections: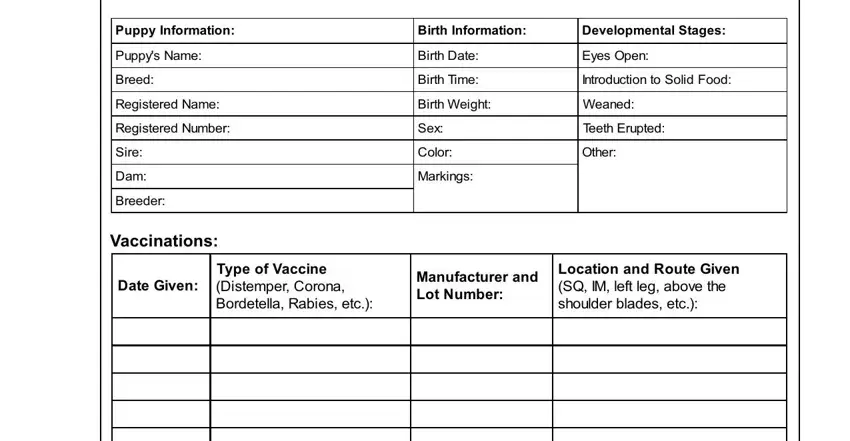 Type in the essential particulars in the Parasite Control, etaD, tcudorPlortnoCetisaraPfoemaN, neviGetuoRdnarerutcafunaM, and If needed this page can be copied section.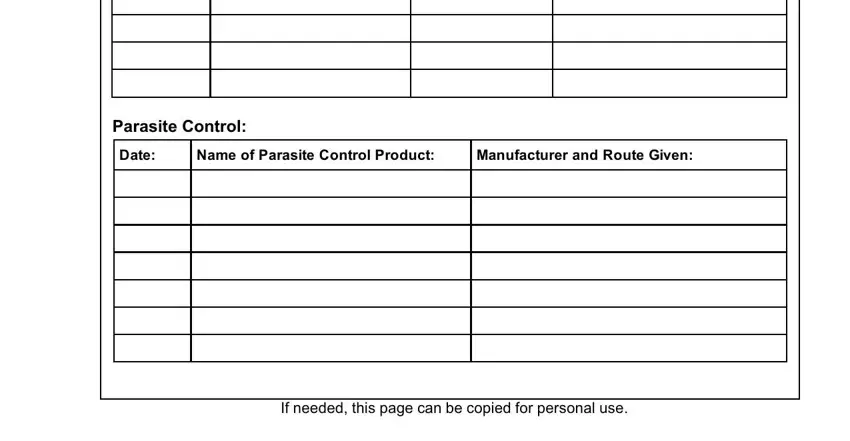 The system will demand for further information to effortlessly fill out the section etaD, stnemmoCdnasgnidniF, slaitinInairanireteVrorenwO, Schedule of Events from Birth to, Each vaccination should ideally, The time to begin heart, worm medication can vary depending, stnevE, egA, etaD, etadhtriB, yaD, kcodliatdnalavomerwalcweD, syad, and etaomapletnarypgnimroweD.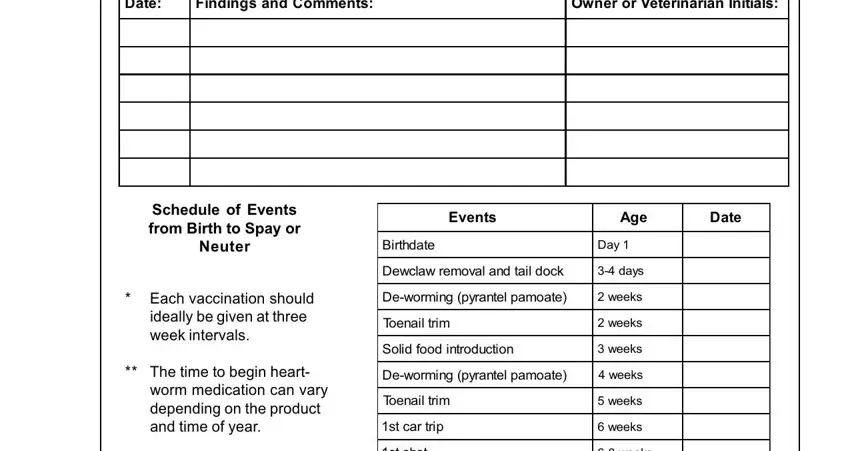 In the field The deworming product selected at, tohsts, tevybnoitanimaxelacisyhP, skeew, skeew, etaomapletnarypgnimroweD, skeew, gninaeW, segacotevoM, skeew, skeew, etaomapletnarypgnimroweD, skeew, See pages A and A for parasite, and mirtlianeoT, specify the rights and obligations.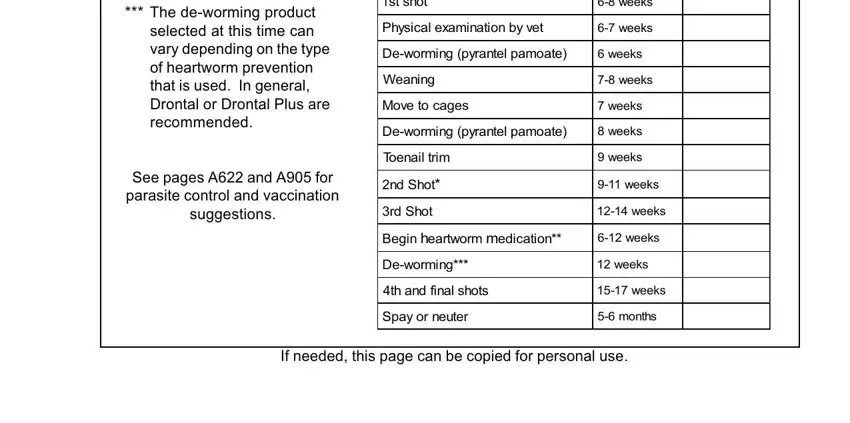 Step 3: Choose the "Done" button. You can now transfer the PDF form to your gadget. Additionally, you can deliver it by email.
Step 4: Ensure that you prevent upcoming complications by generating at least two duplicates of the form.