The j sargeant transcript filling in process is simple. Our tool enables you to use any PDF form.
Step 1: Select the orange button "Get Form Here" on this website page.
Step 2: Now you should be on your file edit page. You'll be able to add, modify, highlight, check, cross, add or delete fields or text.
Create the j sargeant transcript PDF by providing the details required for each part.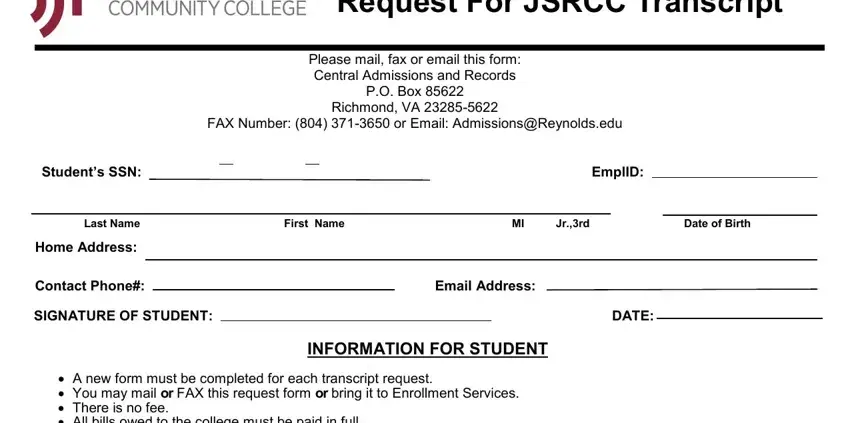 Write down the essential data in the area Mail or Pick up after I graduate, FALL Aug Dec, SPRING Jan May, SUMMER May July, Pick up when ready from Central, Anyone picking up a transcript, Please call me at I authorize to, Mail an official JSRCC transcript, Street Address, City, State, Zip, JSRCC Form No Transcript Request, and This institution promotes and.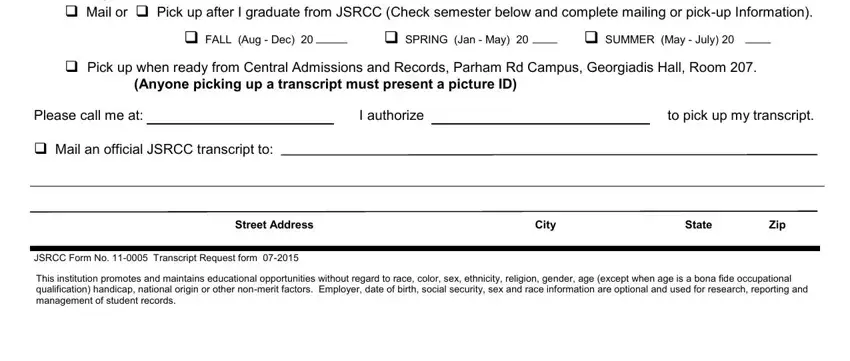 Step 3: Hit the "Done" button. Now you may upload the PDF document to your device. Aside from that, you'll be able to deliver it by means of electronic mail.
Step 4: To protect yourself from all of the hassles down the road, you will need to make a minimum of several copies of the form.