Our PDF editor will make filling in files effortless. It is rather straightforward to update the [FORMNAME] document. Check out these particular actions in order to achieve this:
Step 1: Select the orange "Get Form Now" button on the web page.
Step 2: The form editing page is right now available. You can include text or change current details.
Prepare the rma pdf form PDF and type in the information for every single part: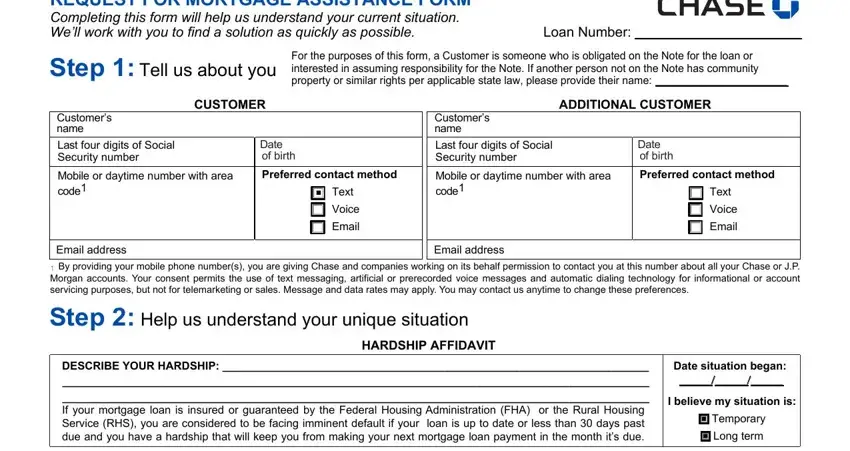 Note the data in Check all boxes that explain your, Unemployment, For FHA ONLY Unemployed customer, Unemployment start date, Excessive obligations, Income reductionunderemployment, Divorce or legal separation, Please send us the documents that, Are you seeking new employment Are, Yes Yes, No No, For FHA we need, An explanation of why the, No hardship documentation is, and Divorce decree or separation.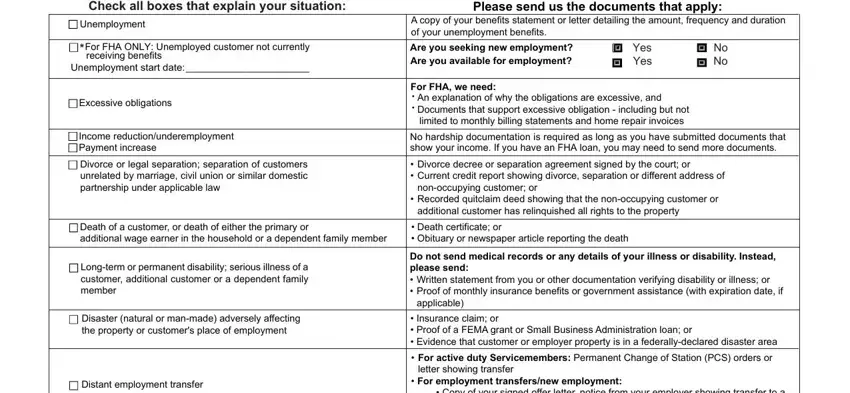 Note the main details in Business failure, Tax return from the previous year, Bankruptcy filing for the, showing that business activity has, Most recent signed and dated, loss statement, Other please explain, and RMA Page section.

Inside the section REQUEST FOR MORTGAGE ASSISTANCE, Im interested in, All assistance options, Loan Number, Only options that involve moving, ADDITIONAL CONTRIBUTOR INFORMATION, Does anyone not listed on the loan, Yes, Monthly amount they contribute to, First and Last Names, Last four digits of SSN, Please indicate any living, For each additional contributor on, MONTHLY HOUSEHOLD INCOME, and Customer, include the rights and obligations of the parties.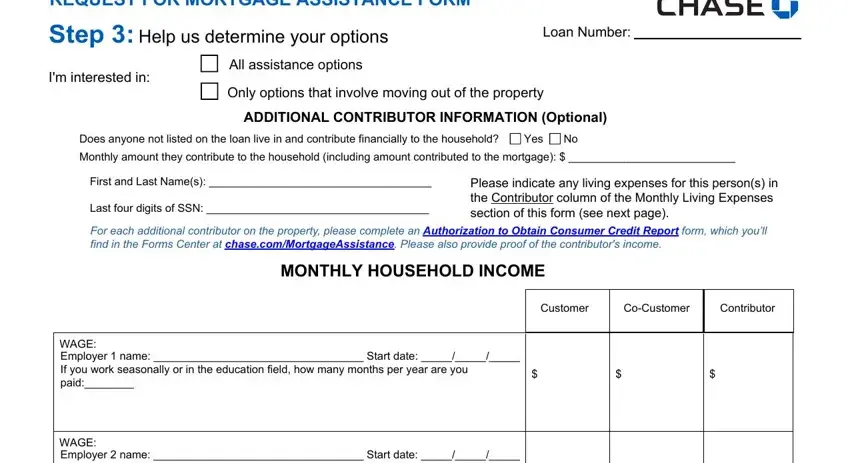 Finish by checking these fields and writing the proper particulars: WAGE Employer name Start date, Selfemployment income Includes, Benefits Income Social Security, Voluntary Income Child, You arent required to disclose, Gross rentsboarder rents received, Unemployment Income, Start Date End Date, Food stampswelfare Primary, Tips commissions bonuses, Other please specify, and TOTAL MONTHLY INCOME.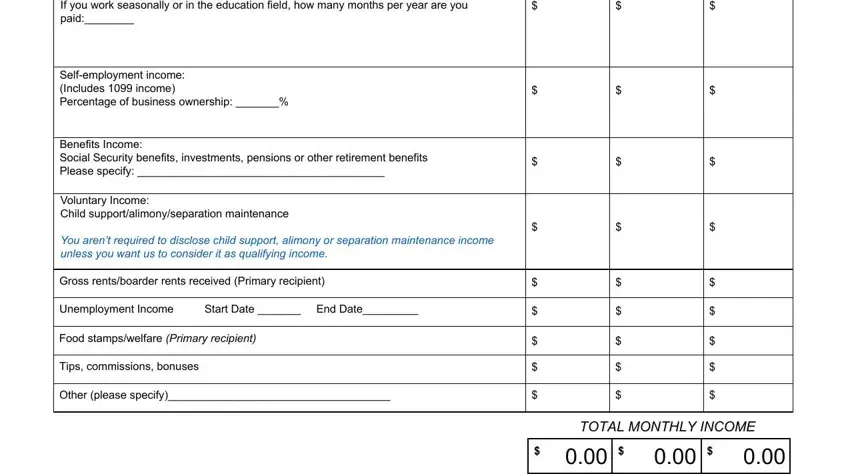 Step 3: If you are done, choose the "Done" button to upload the PDF form.
Step 4: Be sure to keep away from future complications by creating no less than two duplicates of the form.