The PDF editor you will benefit from was developed by our top level software engineers. One could fill in the rifts rpg character sheet document promptly and effortlessly with this application. Merely stick to this procedure to start out.
Step 1: Locate the button "Get Form Here" and press it.
Step 2: At the moment, it is possible to update the rifts rpg character sheet. Our multifunctional toolbar makes it possible to include, delete, transform, highlight, and conduct many other commands to the content and areas inside the document.
All of the following sections are what you are going to complete to get your ready PDF form.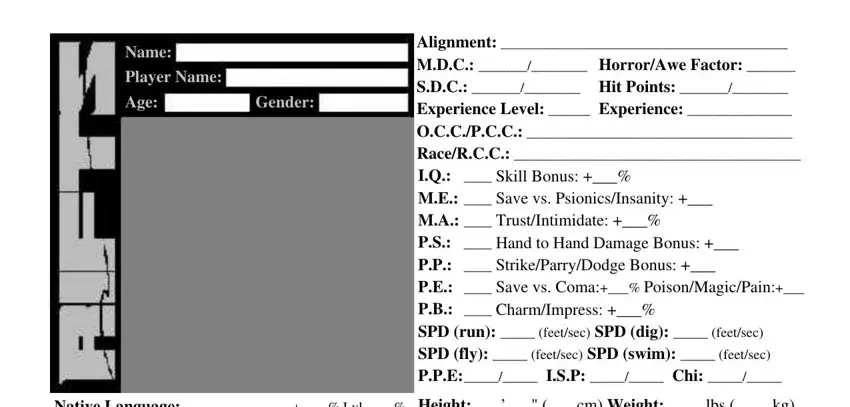 Complete the Native, Language, Lv, l and Height, cm, Weight, lbs, kg fields with any details that may be demanded by the platform.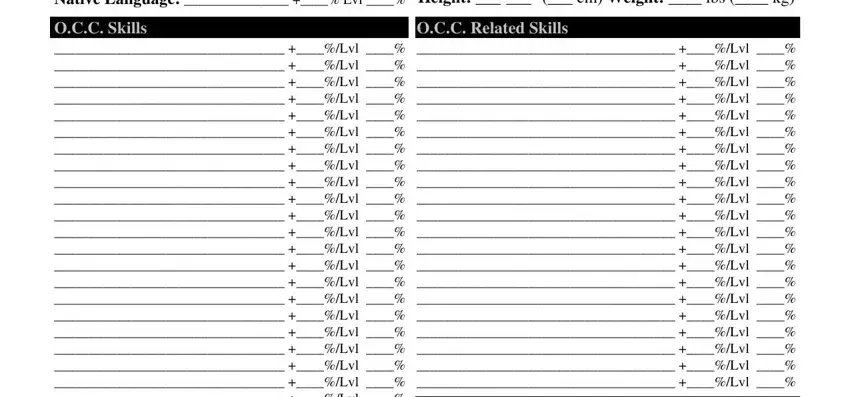 Within the area dealing with , you have got to type in some appropriate details.

The Hand, to, Hand Bonuses, Strike, Dodge, Initiative, Disarm Hand, to, Hand, Attacks Body, Armor strike, parry, throw, Weapon, Proficiency Payload, Damage, Range Aim, Burst, Rate, of, Fire Weight, per, charge, Payload, Timer Weapon, Prof, ici, an, cie, s Parry, and Throw section will be the place to place the rights and responsibilities of all parties.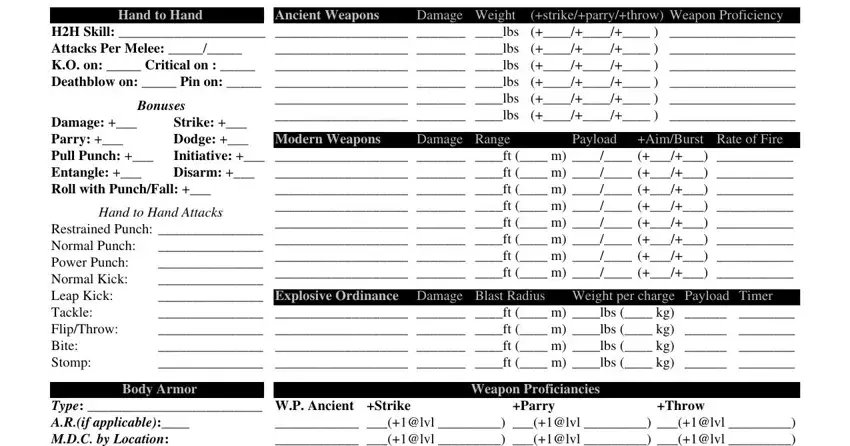 Fill in the file by reading the following fields: Additional, Features Magical, Saves, Add, PE, Bonus WP, Modern LevelAimBurstWP, Modern Level, Aim, Burst Natural, Abilities, Cybernetics, Bionics Ability, Implant and Effect, Use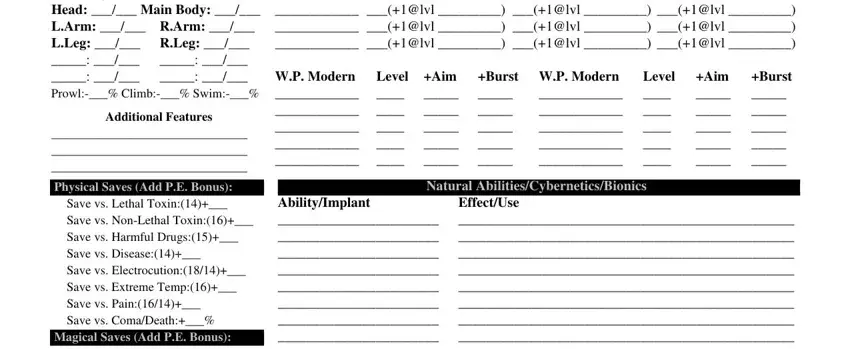 Step 3: When you press the Done button, your finalized file can be easily transferred to any of your gadgets or to email provided by you.
Step 4: You could make duplicates of your file tokeep away from different future problems. You need not worry, we don't disclose or check your information.