The safeway giving filling out course of action is very simple. Our PDF tool enables you to work with any PDF file.
Step 1: The first step will be to hit the orange "Get Form Now" button.
Step 2: Now, you can update your safeway giving. The multifunctional toolbar lets you include, delete, customize, highlight, and perform other commands to the content material and areas within the document.
Type in the information required by the system to get the form.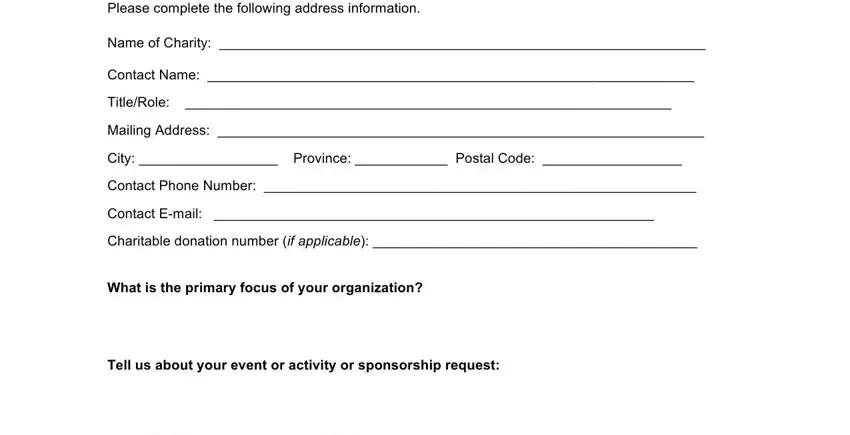 Please submit the When will the event be occurring, When did Safeway last contribute, How will Safeways donation be, Are you a United Way member Agency, Are Safeway employees involved in, and See Page area with the demanded information.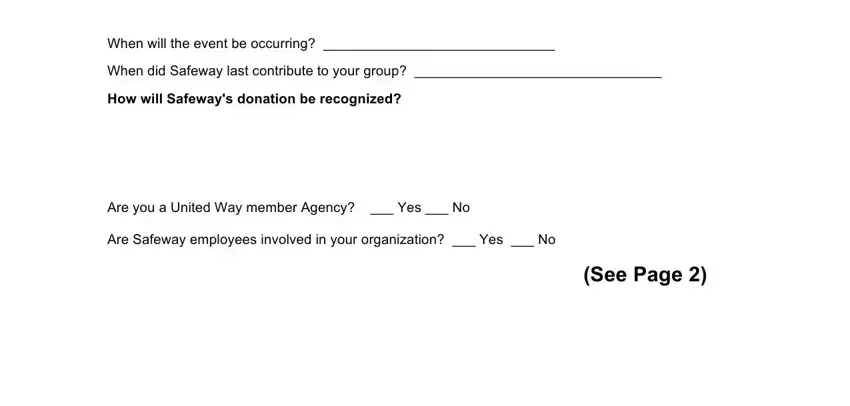 Step 3: Press the Done button to save your document. Now it is available for upload to your device.
Step 4: Generate a duplicate of every different form. It will save you time and enable you to avoid complications in the long run. Keep in mind, your details isn't going to be used or viewed by us.