You'll find nothing troublesome regarding preparing the sba disaster loan application form once you start using our PDF tool. By taking these easy steps, you can receive the ready document within the least time possible.
Step 1: Select the button "Get Form Here".
Step 2: As soon as you've accessed the editing page sba disaster loan application form, you will be able to notice every one of the actions available for your document within the top menu.
The following parts will compose the PDF document that you'll be completing: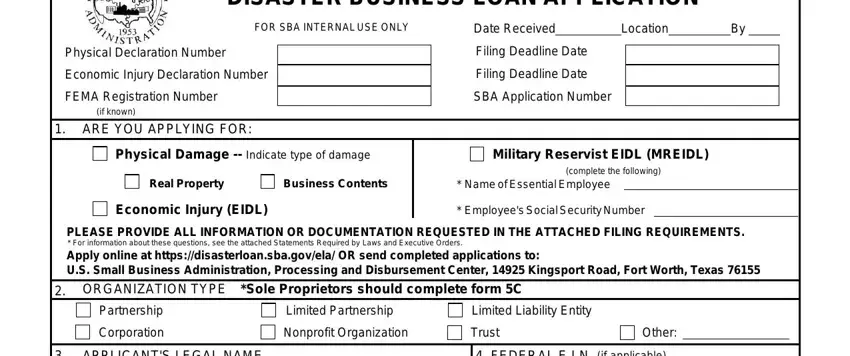 Note the required details in the box TRADE, NAME, if, different, from, legal, name MAILING, ADDRESS Number, Street, and, or, PostOffice, Box Business, DAMAGED, PROPERTY, ADDRESSES Number, and, Street, Name City, City, Home, Other, Temp, County, Same, as, mailing, address County, and BUSINESS, PROPERTY, IS, Leased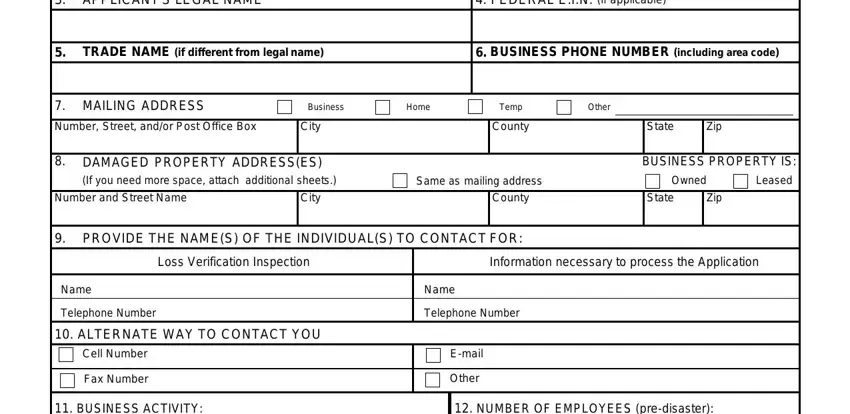 Write down the important details in Name, of, Insurance, Company, and, Agent Phone, Number, of, Insurance, Agent S, BA, Form, RefS, OP Page, of and Policy, Number box.

You'll need to identify the rights and obligations of all parties in section Title, Office Place, of, Birth Telephone, Number, area, code US, Citizen City, Title, Office State, Owned, Email, Address Place, of, Birth Telephone, Number, area, code City, State, Zip, Yes, No and US, Citizen, No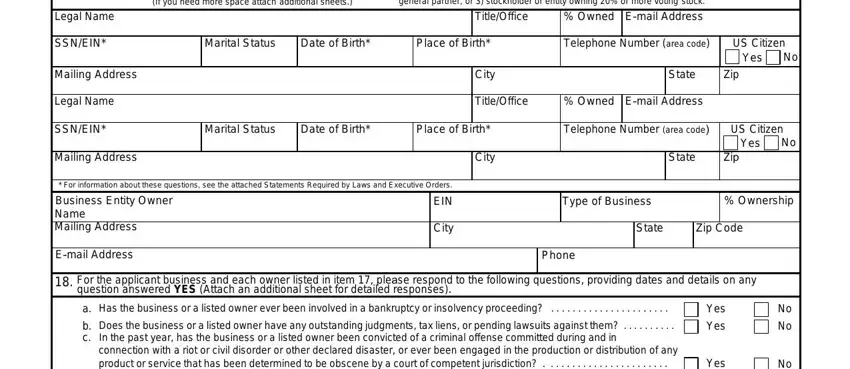 Check the areas Yes, Yes, If, yes, Name in, the, space, below Signature, of, Individual Print, Individual, Name Name, of, Company Phone, Number, include, Area, Code Fee, Charged, or, Agreed, Upon and Street, Address, City, State, Zip and next complete them.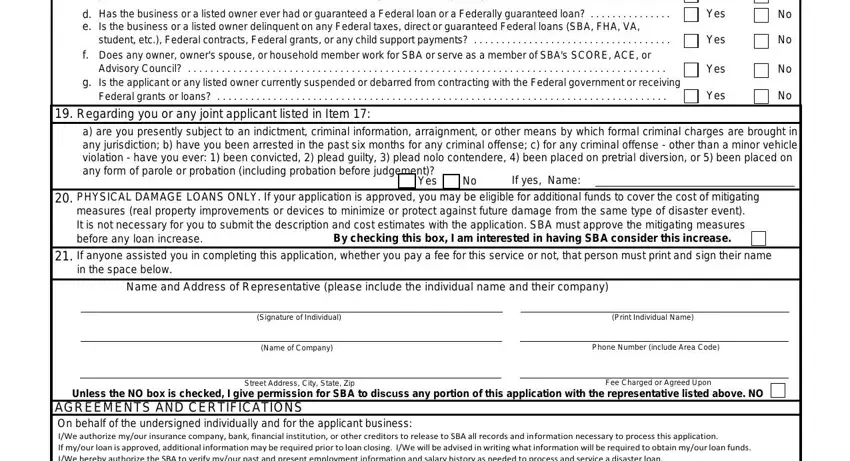 Step 3: When you have hit the Done button, your form is going to be accessible for transfer to each device or email you indicate.
Step 4: Produce copies of the document. This is going to save you from potential difficulties. We do not read or display your data, so you can be confident it will be safe.