Completing the sbi education loan form file is simple with this PDF editor. Stick to these steps to prepare the document in no time.
Step 1: The initial step should be to hit the orange "Get Form Now" button.
Step 2: The document editing page is right now open. You can add text or manage present data.
These particular parts are contained in the PDF template you will be completing.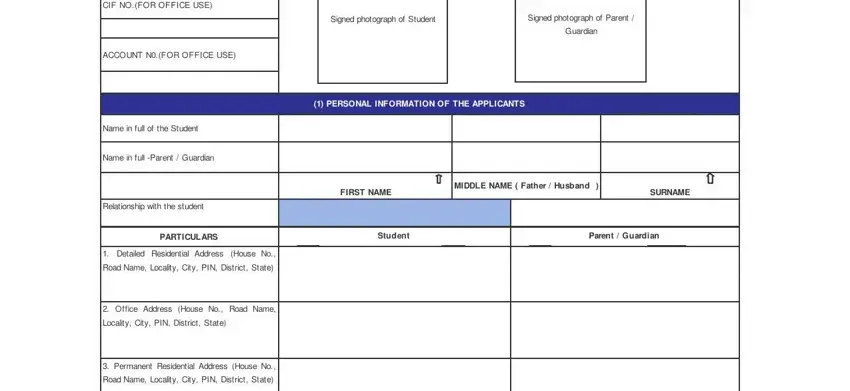 You should fill in the The name in which the, be addressed Mention st or nd, Address, for, correspondence, tick, appropriate box, E mail address, Date of birth DD MM YYYY, Age, Residential Address, Office address, Permanent Address, Years, and Months space with the appropriate data.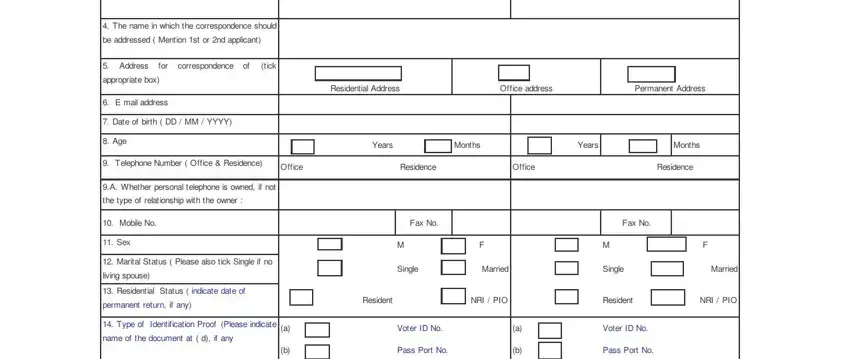 You'll need to include specific data inside the space a Particulars of, Identification Proof, Issue, date place expiry dateetc, If you dont have PAN reasons, Do you belong to, Number of dependents, Educational Professional, If yes please enclose proof thereof, PAN, PAN, OBC, OBC, Children, and Others.

The FINANCIAL INCOME INFORMATION OF, Monthly Gross Salary, Monthly Net Salary, Particulars of deductions from, Other Income as per IT return, Annual Income as per ITreturn, Name of the employer, Name of the department, Designation Employee Noif, Noof years of present employment, Date of retirement, A IMMOVABLE PROPERTY, EMPLOYMENT DETAILS OF THE PARENT, DETAILS OF SECURITY OFFERED, and Title deed area is where each party can describe their rights and responsibilities.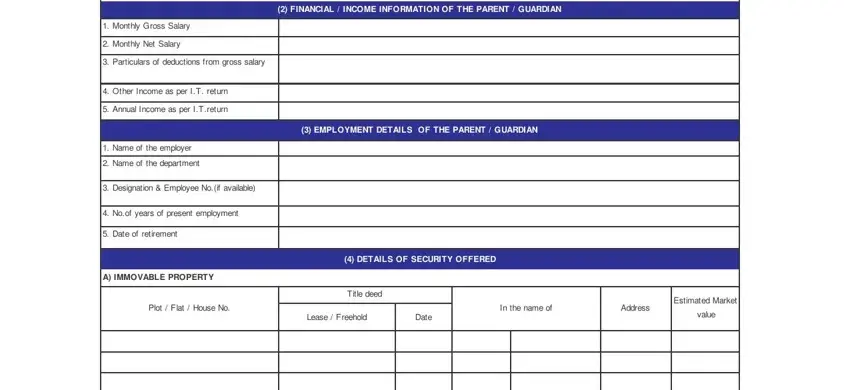 Finalize by reading all of these sections and filling out the pertinent information: B VEHICLE CAR Please give details, including registration numberetc, C OTHER SECURITIES, Name of the Security, Serial No, Name of the holder, Maturity value, Estimated Market, Value, DETAILS OF THE COURSE STUDY, Name of the Proposed Course of, Name of the Institution, Reasons for selection of, University, and Ranking of the Institution or.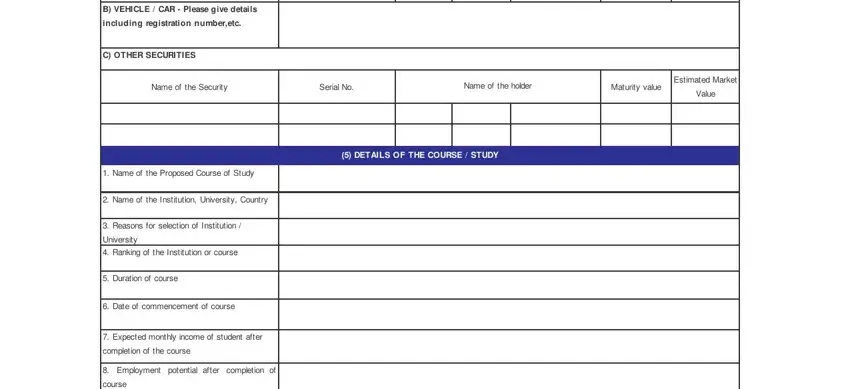 Step 3: Select the Done button to save the form. At this point it is offered for transfer to your gadget.
Step 4: Make around several copies of the file to stay clear of any specific upcoming issues.