It is an easy task to complete the specimen signature gaps. Our tool will make it practically effortless to fill out any kind of PDF file. Listed below are the only four steps you'll want to consider:
Step 1: Select the "Get Form Now" button to get started on.
Step 2: As you access our specimen signature editing page, you will find lots of the functions it is possible to undertake about your document in the upper menu.
The next parts are inside the PDF form you'll be filling in.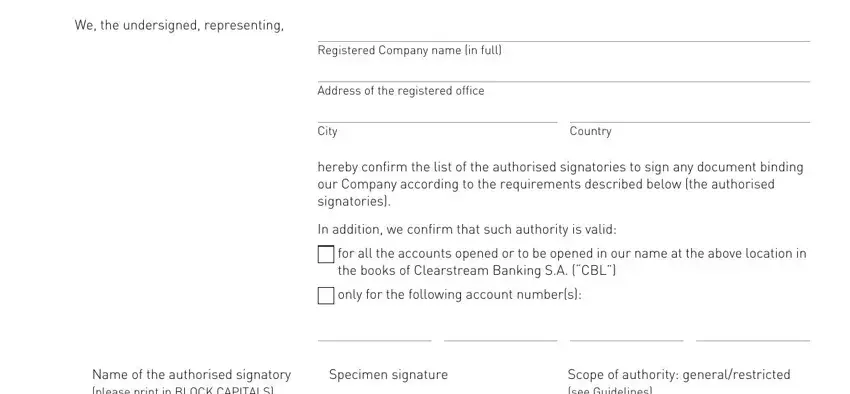 The program will require you to complete the section.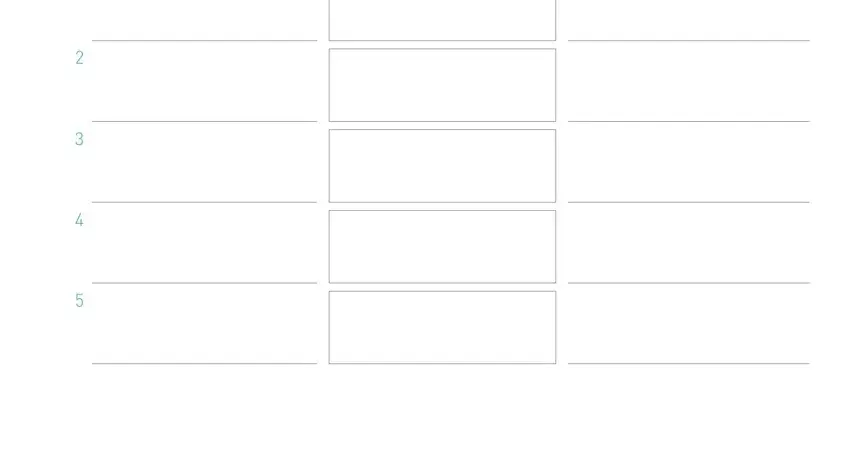 Type in all data you may need within the field The, persons, listed One, person, listed The, submission, of, this, form, supersedes Our, official, signature, list, dated and Our, official, signature, list, dated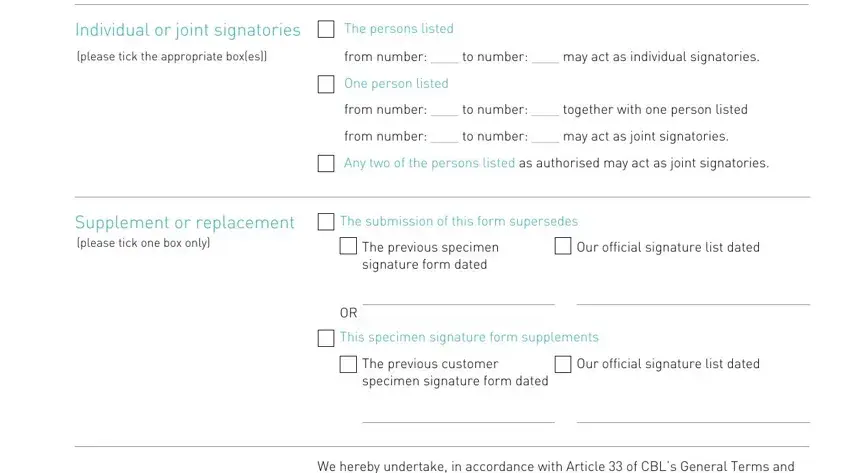 The Signature, Signature, Name, Title, Place, Date, Name, Title, Place, and Date field can be used to identify the rights and obligations of all sides.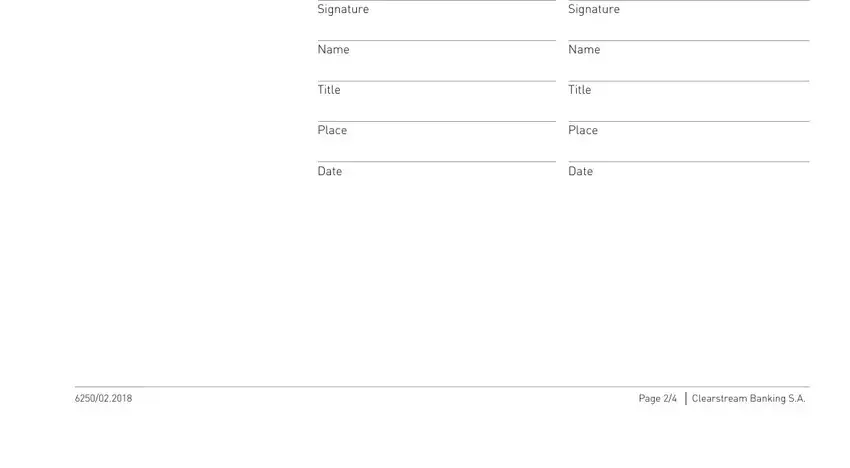 Review the fields and next fill them in.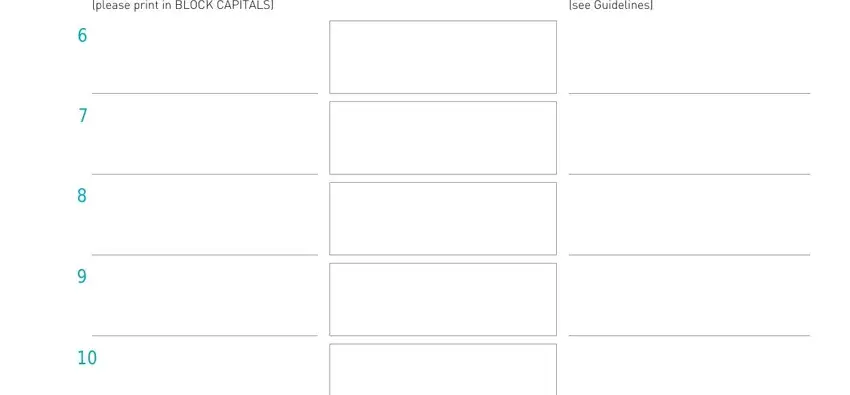 Step 3: Hit "Done". It's now possible to transfer the PDF file.
Step 4: Create copies of the form - it may help you stay away from future complications. And don't get worried - we are not meant to share or check your data.