Filling out form ss 8572 is a breeze. Our team developed our PDF editor to really make it simple to use and assist you to prepare any PDF online. Listed here are steps that you should stick to:
Step 1: Press the button "Get form here" to access it.
Step 2: So, you can begin modifying your form ss 8572. The multifunctional toolbar is available to you - insert, eliminate, adjust, highlight, and conduct many other commands with the words and phrases in the document.
Type in the requested information in every section to get the PDF form ss 8572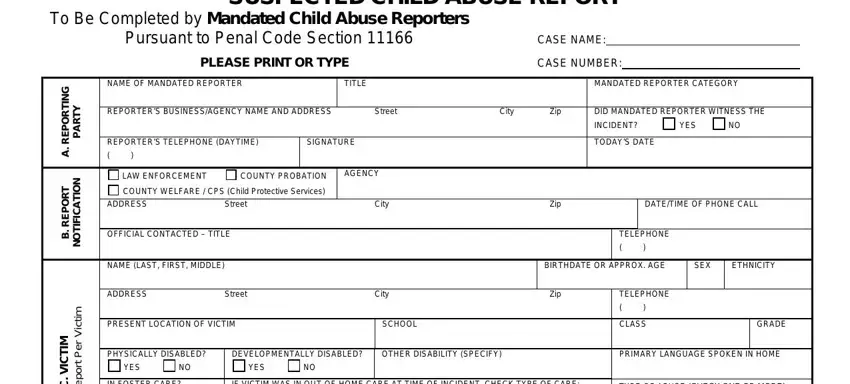 Complete the IN FOSTER CARE, IF VICTIM WAS IN OUTOFHOME CARE AT, TYPE OF ABUSE CHECK ONE OR MORE, PHYSICAL, MENTAL, YES, RELATIONSHIP TO SUSPECT, DAY CARE GROUP HOME OR INSTITUTION, CHILD CARE CENTER, FOSTER FAMILY HOME, FAMILY FRIEND, RELATIVES HOME, NEGLECT, OTHER SPECIFY, and S M T C V fields with any particulars that are asked by the software.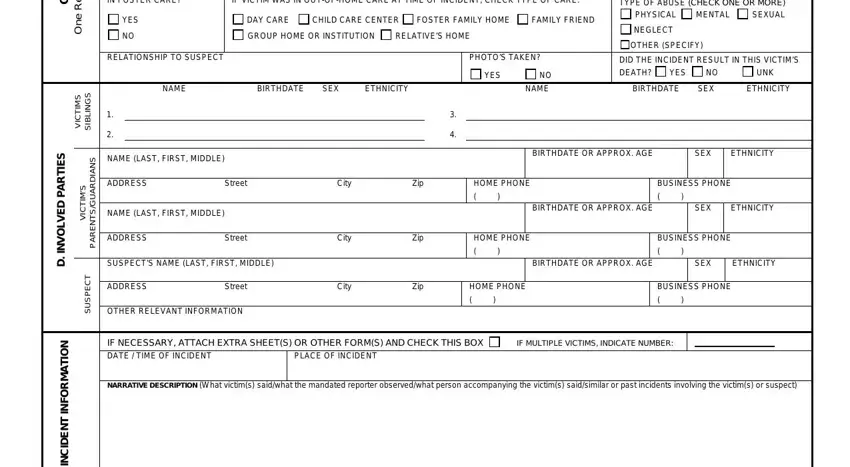 In the Page of area, highlight the relevant details.

Step 3: Hit the Done button to save the file. Now it is at your disposal for export to your electronic device.
Step 4: Get a duplicate of each separate file. It will certainly save you time and allow you to avoid troubles down the road. By the way, your data is not shared or monitored by us.