It is possible to fill in r5 fillable form without difficulty by using our PDFinity® online tool. The tool is continually maintained by our team, acquiring powerful functions and becoming a lot more convenient. Here is what you will need to do to start:
Step 1: Click on the "Get Form" button at the top of this webpage to get into our PDF editor.
Step 2: With our state-of-the-art PDF tool, you could do more than just fill in blank form fields. Express yourself and make your forms appear perfect with custom textual content added in, or fine-tune the file's original content to excellence - all comes along with the capability to add just about any pictures and sign the file off.
It will be easy to finish the pdf with this practical tutorial! Here's what you have to do:
1. To begin with, while filling in the r5 fillable form, start in the section with the following blanks: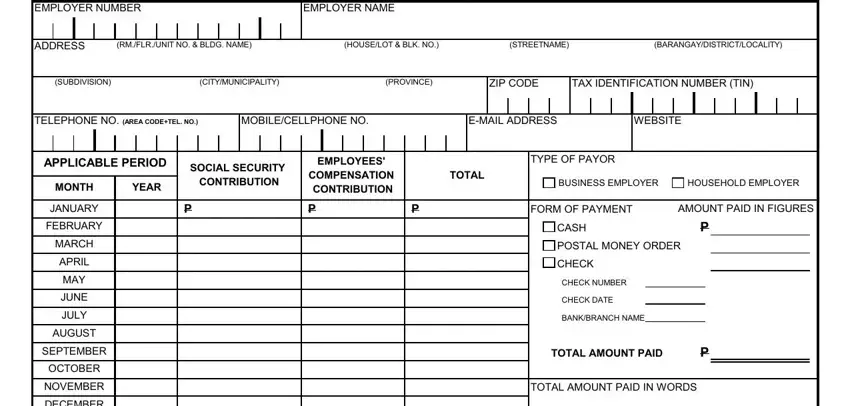 2. Once your current task is complete, take the next step – fill out all of these fields - CERTIFIED CORRECT, PRINTED NAME, SIGNATURE, POSITION TITLE, DATE, DECEMBER, SUBTOTAL, D D A, T R N E E D M N Y U A P, Y T L A N E P, T S E R E T N, CON SUBTOTAL, and TOTAL AMOUNT OF PAYMENT with their corresponding information. Make sure to double check that everything has been entered correctly before continuing!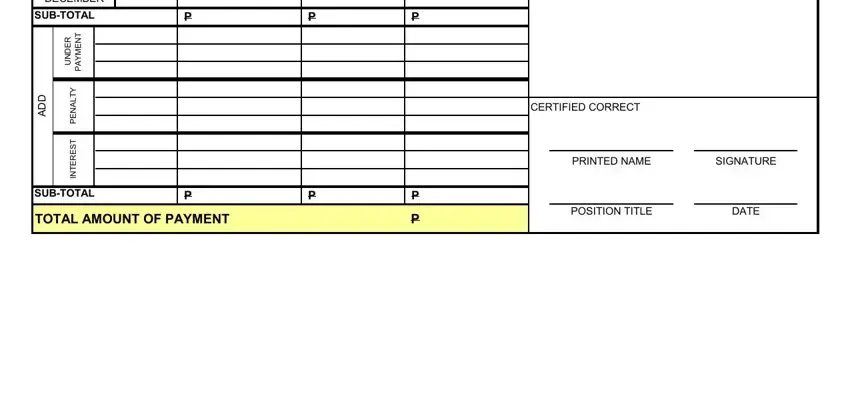 It is possible to make a mistake while completing your CERTIFIED CORRECT, hence be sure to take a second look before you submit it.
Step 3: Go through everything you've inserted in the form fields and then press the "Done" button. Acquire your r5 fillable form when you join for a 7-day free trial. Conveniently view the pdf document from your FormsPal cabinet, together with any modifications and adjustments being all synced! FormsPal is dedicated to the personal privacy of all our users; we ensure that all personal data processed by our editor is kept confidential.