We found the finest web programmers to design this PDF editor. The application will let you prepare the minor surgy scheduling forms document without difficulty and won't take a lot of your time and effort. This easy-to-follow instruction will allow you to begin.
Step 1: The first thing is to select the orange "Get Form Now" button.
Step 2: Once you've got accessed the editing page minor surgy scheduling forms, you'll be able to find all the actions intended for the form within the upper menu.
These sections are what you are going to fill in to get your finished PDF document.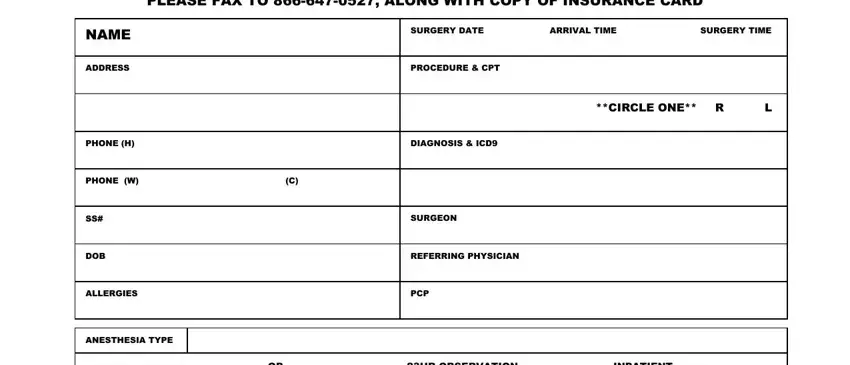 Note the required information in CIRCLE, ONE TEST, Anesthesia, EKG, CBC, HE, MO, CUE BASIC, METABOLIC PANEL, BUN, CRNA, KCL CO, Glucose COMPREHENSIVE, METABOLIC, PANEL Album, in CLCO, Glucose and Protein, Total area.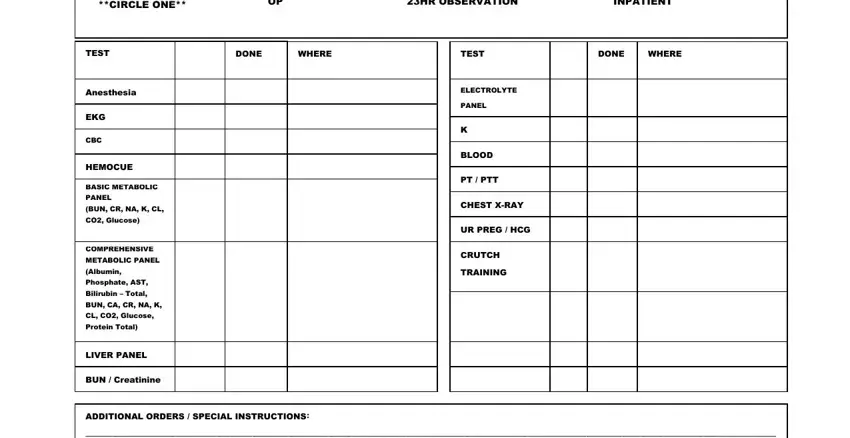 Inside the segment talking about LIVER, PANEL BUN, Creatinine ADDITIONAL, ORDERS, SPECIAL, INSTRUCTIONS PHYSICIANS, SIGNATURE and DATE, you have got to write down some necessary information.

For box procedures, identify the rights and obligations.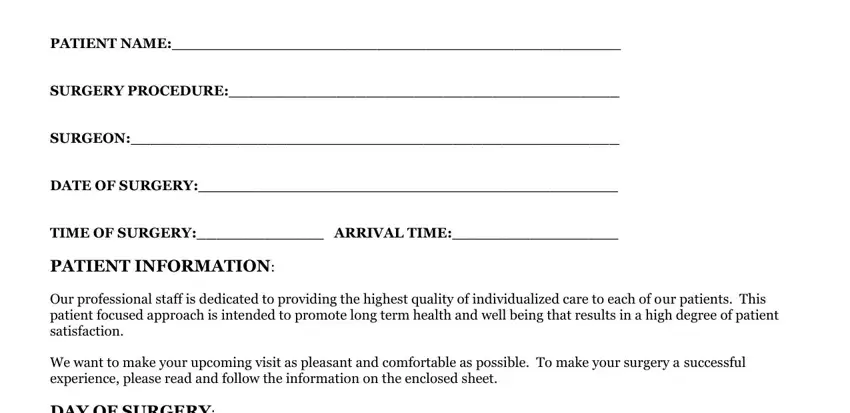 Step 3: Click "Done". It's now possible to upload the PDF document.
Step 4: To protect yourself from possible future issues, ensure that you have up to two copies of each separate form.