You can easily complete the suscc transcripts form with our PDF editor. The next actions can help you quickly prepare your document.
Step 1: You should select the orange "Get Form Now" button at the top of the page.
Step 2: Now you are on the form editing page. You may edit, add text, highlight selected words or phrases, insert crosses or checks, and put images.
Create the suscc transcripts PDF and provide the details for each and every section: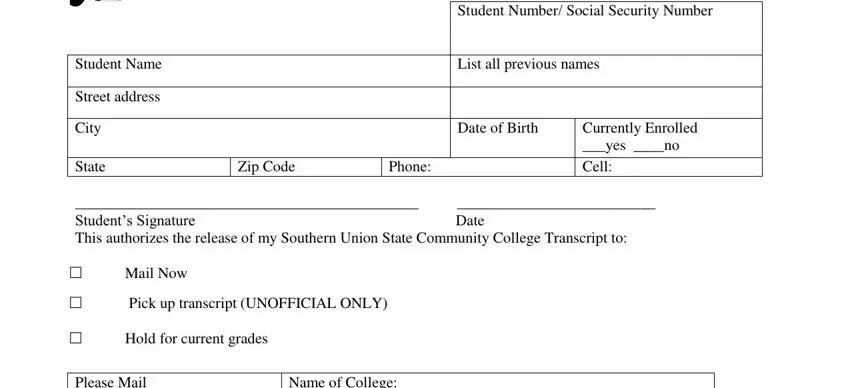 In the Please Mail Number of Copies, Name of College, City, State, Zip Code, THIS SPACE FOR REGISTRARS OFFICE, Incomplete Student Record File, Financial Obligation, Please contact the Business, Your file can not be located, Once all obligations are, Transcript processed on by, and You can submit your transcript box, put down the information you have.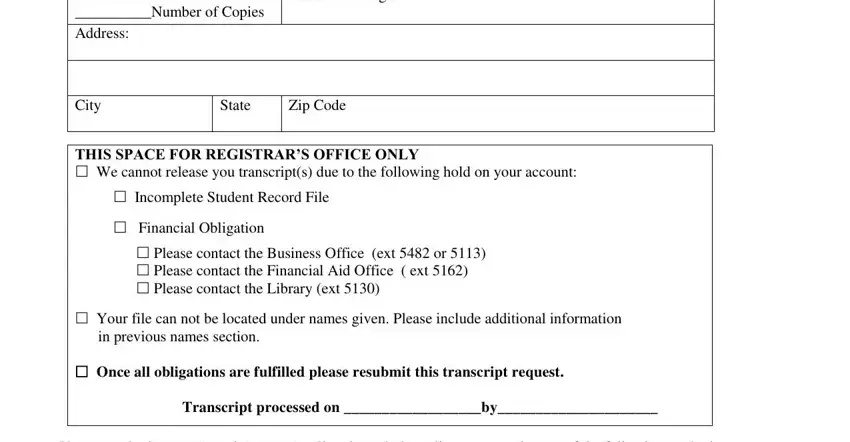 Step 3: In case you are done, click the "Done" button to export your PDF document.
Step 4: Produce a copy of each document. It will save you time and assist you to prevent issues in the long run. By the way, your details won't be used or monitored by us.