We were developing the PDF editor having the idea of making it as fast to work with as possible. For this reason the actual procedure of filling out the PhD will likely to be simple carry out all of these actions:
Step 1: Select the button "Get Form Here" on the following website and press it.
Step 2: The document editing page is right now open. It's possible to add text or edit existing content.
For each section, prepare the information asked by the software.
You should prepare the DSM Diagnosis, Is there cognitiveintellectual, UM Reviewed, and Page of box with the necessary particulars.

The program will require you to give particular relevant data to automatically complete the segment Residential Treatment Center RTC, Are there any significant physical, Describe in detail patients, and Reasons why the patient cannot be.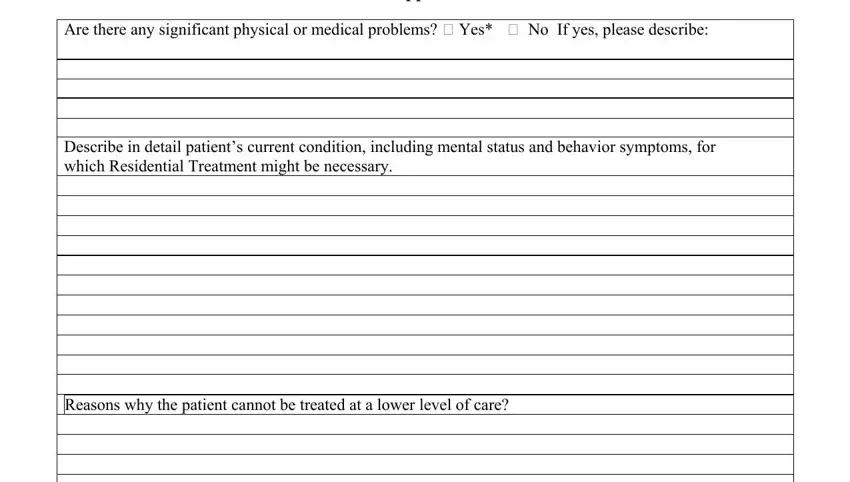 The What attempts have been made to, Providers, Frequency, Comments, StartEnd Dates, Individual Therapy Family Therapy, Psychiatric Hospitalizations last, and Community Services Child section is where all sides can place their rights and obligations.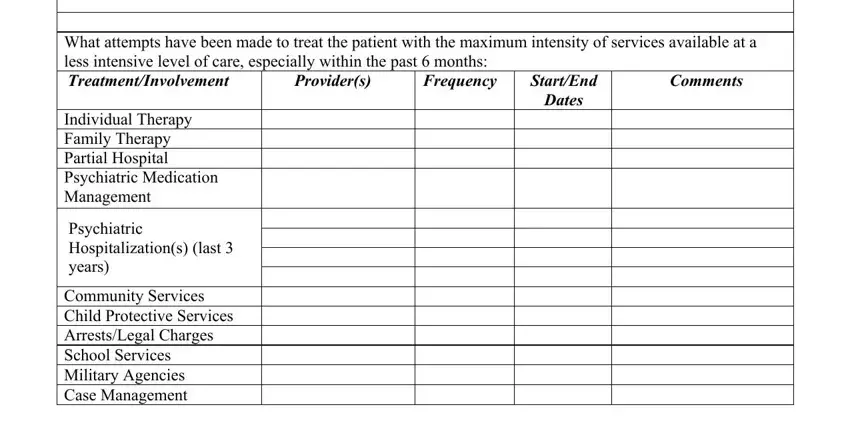 Review the sections Current Psychiatric Medications, DoseFrequency, Past Psychiatric Medication Trials, StartEnd Date, ResultsReason for Discontinuation, Substance Type, AmountFrequency Duration Age, Last Use Treatment, OutcomeResults, and Describe patients current family and next complete them.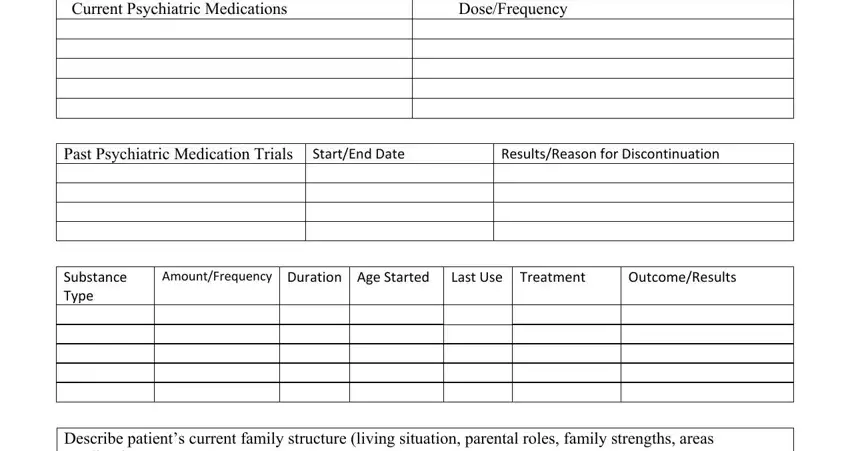 Step 3: When you click the Done button, your completed file is simply transferable to every of your gadgets. Or, you can deliver it through mail.
Step 4: Generate a duplicate of each file. It will certainly save you some time and assist you to prevent challenges in the future. By the way, your details isn't going to be distributed or checked by us.