We used the top web programmers to set-up the PDF editor. Our software will let you prepare the usps 3624 form without difficulty and won't take up too much of your energy. This straightforward procedure will assist you to get started.
Step 1: Click the button "Get Form Here".
Step 2: Once you have entered the usps 3624 editing page you'll be able to find every one of the options you may perform concerning your file at the upper menu.
Enter the data demanded by the program to fill out the document.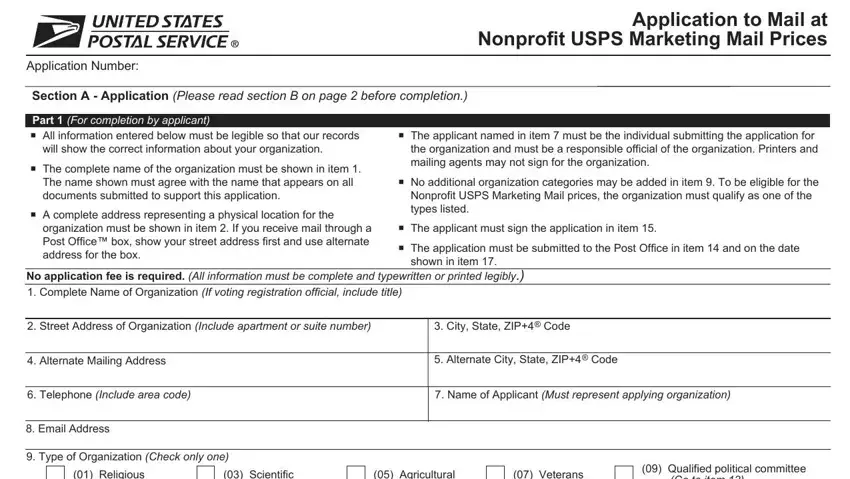 Make sure you complete the Religious, Scientific, Agricultural, Educational, Philanthropic, Labor, Veterans, Fraternal, Goto, item Goto, item cc, Other, c, See, statement, in, item, above Yes, Yes, Yes, and Yes area with the appropriate information.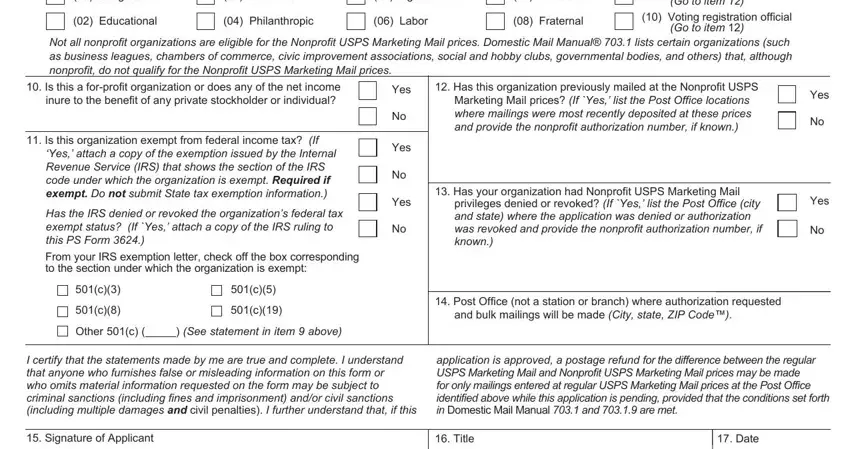 You're going to be demanded specific important particulars to fill out the PS, Form, January, Page, of, PSN field.

You will have to identify the rights and responsibilities of each party in space Name, of, Organization Nonprofit, Status, Select, atleast, one Articles, of, Incorporation Articles, of, Association Charter, Constitution, Enabling, Legislation Trust, Indenture Other, Explain Bulletins, Brochures, Financial, statements Membership, applications Minutes, of, meetings and Newsletters.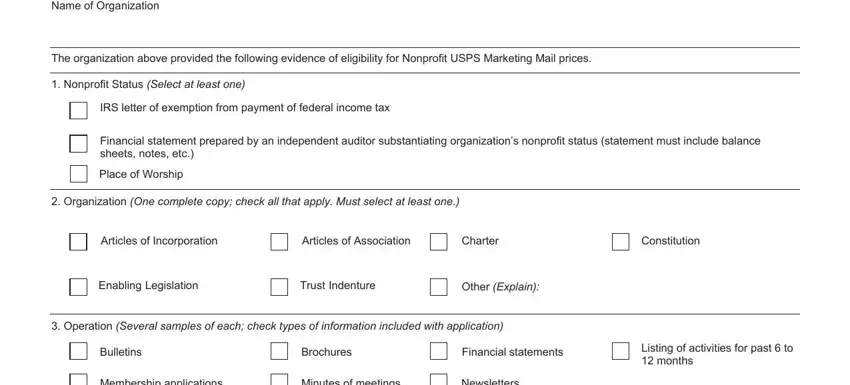 Terminate by reviewing all these sections and completing them accordingly: Membership, applications Minutes, of, meetings Newsletters, Other, Explain Date, Telephone, Include, area, code and PostOffice, City, state, ZIP, Code
Step 3: Press "Done". You can now transfer the PDF document.
Step 4: Generate minimally several copies of your document to stay clear of any potential complications.