Managing forms together with our PDF editor is more straightforward as compared to anything else. To enhance form 3817 usps the file, you'll find nothing you should do - simply keep to the actions below:
Step 1: To begin, click the orange button "Get Form Now".
Step 2: Once you have accessed your form 3817 usps edit page, you will notice all actions you can undertake concerning your document within the upper menu.
Get the form 3817 usps PDF and type in the information for every area: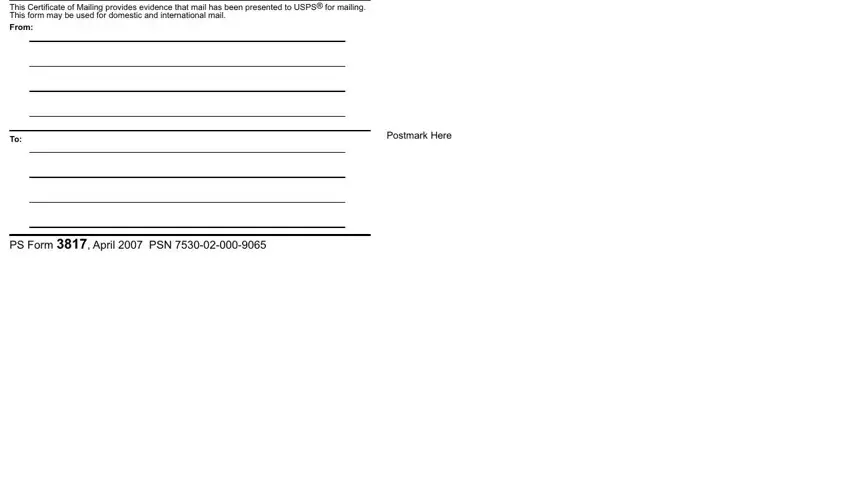 Step 3: Press the "Done" button. Then, you can transfer your PDF document - upload it to your device or forward it by means of email.
Step 4: Ensure that you remain away from potential worries by preparing a minimum of a couple of copies of the form.