There isn't anything complicated about filling in the va entitlement worksheet 2021 once you open our PDF editor. By simply following these basic steps, you'll get the fully filled out PDF in the least time frame feasible.
Step 1: Select the orange "Get Form Now" button on this webpage.
Step 2: Once you enter the va entitlement worksheet 2021 editing page, you will find each of the actions you can undertake regarding your file at the top menu.
Prepare the va entitlement worksheet 2021 PDF by entering the data meant for each area.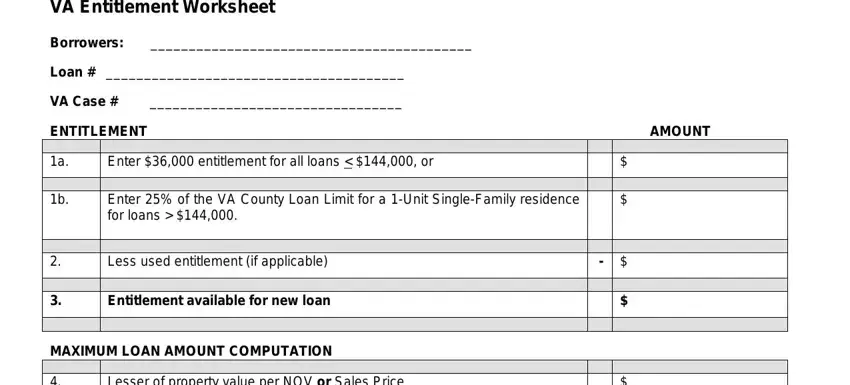 Write down the necessary details in Lesser of property value per NOV, Multiply by, Plus available entitlement Take, Maximum Base Loan Amount the, of NOV for regularcashout, Applicable loan amount from either, REQUIRED CASH DOWNPAYMENT, Lesser of property value per NOV, Less maximum Loan Amount Take from, Required Cash DownpaymentEquity, and GUARANTY PERCENTAGE ON PROPOSED part.
It is vital to provide some information inside the space Entitlement Take from line, Plus required cash, Total of line plus line, Divide line by Property Value per, Guaranty Percentage cannot be less, Notes The maximum entitlement, VA has very limited categories of, and within the Refinance topic in the.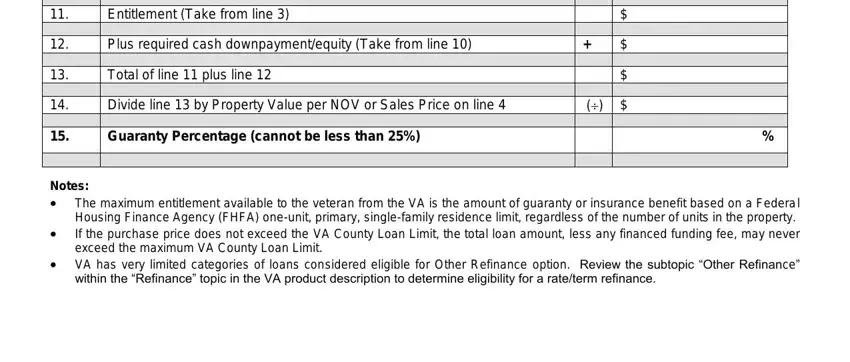 Step 3: Click the Done button to confirm that your finalized form could be exported to each electronic device you want or delivered to an email you specify.
Step 4: Have a copy of each separate form. It would save you time and make it easier to remain away from difficulties as time goes on. Also, your information isn't going to be distributed or viewed by us.