It is really simple to complete the Va Form 26 1852 empty blanks. Our PDF editor makes it practically effortless to prepare any sort of PDF file. Listed below are the primary four steps you need to consider:
Step 1: The initial step will be to hit the orange "Get Form Now" button.
Step 2: You'll find all the options you can take on your template after you have accessed the Va Form 26 1852 editing page.
Fill in the Va Form 26 1852 PDF and type in the details for every part: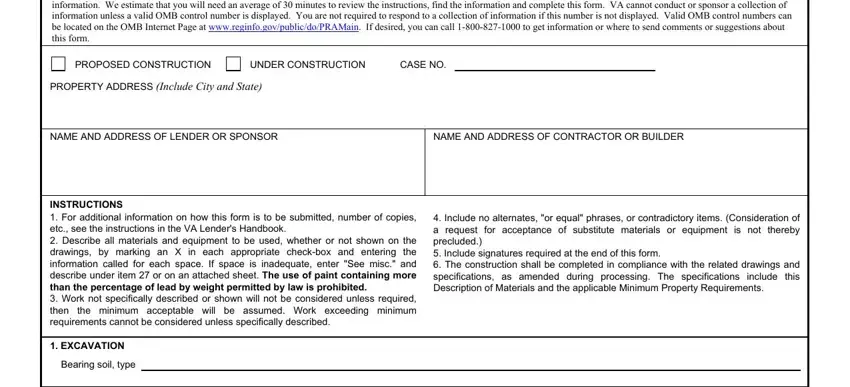 Write down the data in FOUNDATIONS, Footings concrete mix, Foundation wall material, Interior foundation wall material, Columns material and sizes, Girders material and sizes, Basement entrance areaway, Waterproofing, Termite protection, strength psi, Reinforcing, Reinforcing, Party foundation wall, Piers material and reinforcing, and Sills material.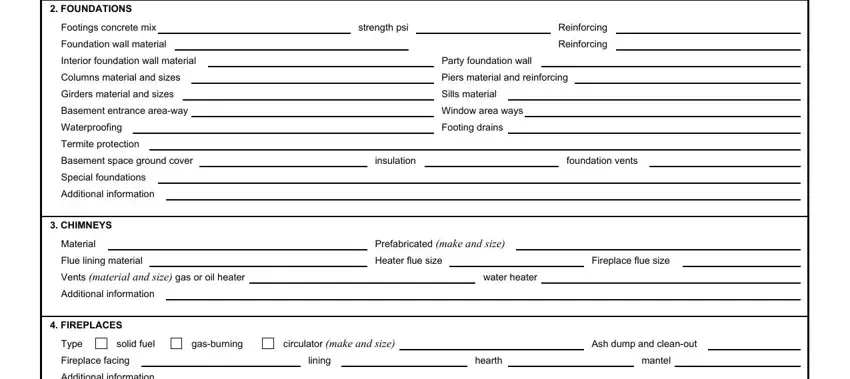 Be sure to provide the significant particulars within the Additional information, VA FORM JUN, SUPERSEDES VA FORM OCT WHICH, Retain this record for three years, and Page of area.

Identify the rights and obligations of the sides within the paragraph EXTERIOR WALLS, Wood frame wood grade and species, Corner bracing, Building paper or felt, Sheathing, Siding, Shingles, Stucco, thickness, grade, grade, thickness, width, type, and type.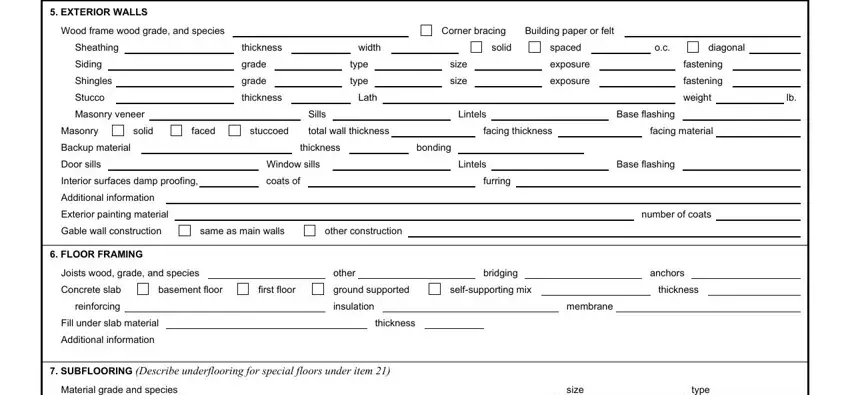 Look at the fields Material grade and species, size, type, Laid, first floor, second floor, attic, sq ft, diagonal, right angles, Additional information, FINISH FLOORING Wood only, Location, Rooms, and Grade and thereafter fill them out.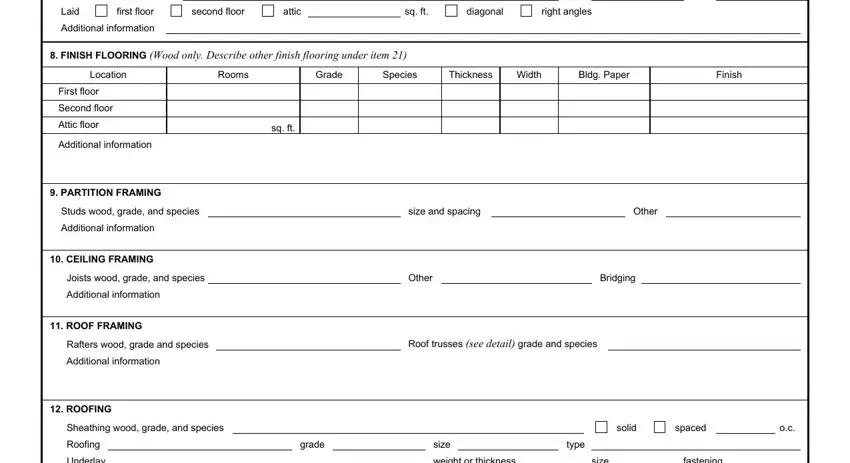 Step 3: After you have selected the Done button, your file will be accessible for export to any electronic device or email address you specify.
Step 4: To avoid probable future challenges, be sure to get as much as several copies of each separate file.