Filling in Va Form 26 6381 is easy. Our team created our PDF editor to really make it intuitive and help you complete any PDF online. Listed here are steps that you should adhere to:
Step 1: On the following website page, choose the orange "Get form now" button.
Step 2: You'll notice each of the functions which you can use on your template once you have entered the Va Form 26 6381 editing page.
Type in the appropriate details in each segment to create the PDF Va Form 26 6381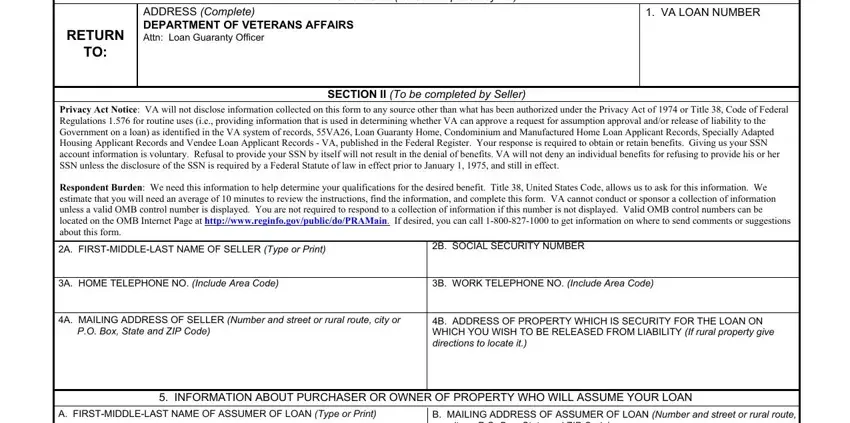 Include the necessary details in the A, STATUS, OF, SALE, TRANSACTION, Check, one B, AGREED, PURCHASE, PRICE C, SALE, PRICE, B, AMOUNT MONEY, ORDER OTHER, Specify A, NAME, OF, LENDER, YOU, MAKE, YOUR, PAYMENTS, TO B, ADDRESS, OF, LENDER C, LENDERS, LOAN, NO, If, known A, AMOUNT B, PURPOSE, Streets, sidewalks, sewers, etc CHOW, PAYABLE YES, and B, DATE section.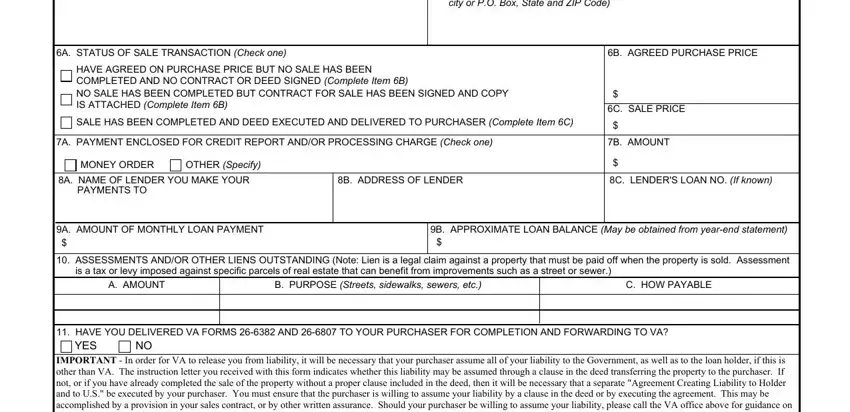 Step 3: Choose the button "Done". Your PDF form can be exported. You can obtain it to your device or send it by email.
Step 4: Make copies of your form - it can help you refrain from potential future concerns. And fear not - we are not meant to share or see your data.